March 29, 2019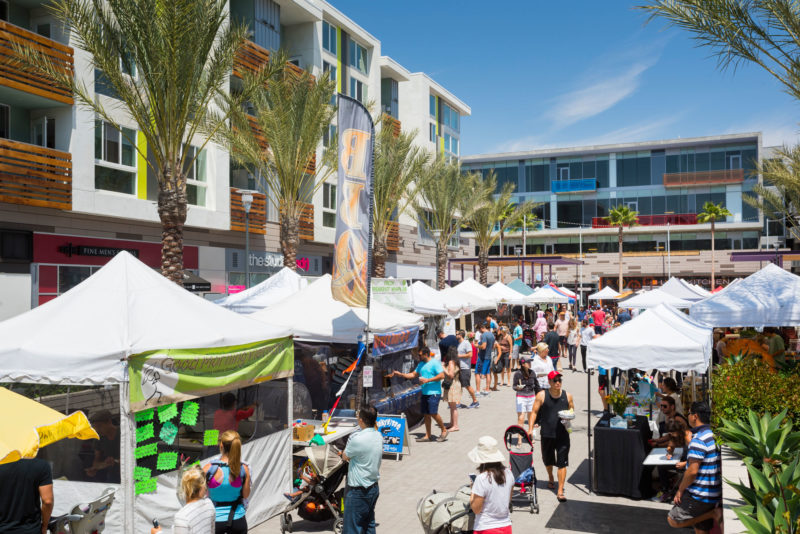 Community Events
Ballona Discovery Nature Camp: Summit to Sea
Monday, April 15th to Friday, April 19th
Ballona Discovery Park
9am – 3pm
A spring break camp close to home! Summit to Sea sends campers on a journey from the top of our local watershed to the bottom. As they seek the path of water, they'll discover the wild lands, wildlife and wild ways humans are connected to it all. Sign up today at Ballona Discovery Nature Camp!
Taiko Drumming
Saturday, April 20th
Playa Vista Branch Library
3pm
The USC Kazan Taiko Drumming group will perform and introduce taiko drumming. Discover more at the Playa Vista Public Library.
Campus Brunch
Thursday, April 25th
Central Park Bandshell
9am – 10:30am
Treat yourself to a splash of bubbly with Campus colleagues and a delicious brunch! Campus employees are invited to join us for Brunch & Bubbly, offering an assortment of breakfast bites, fruit, coffee and non-alcoholic mimosas. Don't forget your company ID badge!
Bagels & Brew
Saturday, April 27th
The CenterPointe Club
9am – 10:30am
Bagels & Brew is celebrating spring at The CenterPointe Club. Come out and mingle with your neighbors while enjoying an assortment of bagels, shmears, coffee and OJ! See you there.
Community Yard Sale + e-Waste Recycling + Shred-It!
Saturday, May 4th
Concert Park
e-Waste Recycling & Shred-It – 8am – 11am
Yard Sale – 8am – 3pm
It's time again for spring cleaning! Declutter your home and join in the Community Yard Sale. Browse through all the items your Silicon Beach neighbors are selling. Please contact Jennifer Kingshott at outdoorgirl9@gmail.com to learn more and register as a seller!
Plus, this year take advantage of All Green Electronics Recycling and Shred-It trucks from 8am to 11am! See the list of approved items HERE>
Playa Vista Farmers' Market
Saturdays, April 6th, 13th, 20th & 27th
Runway Retail
9am – 2pm
Rain or shine, enjoy a diverse assortment of California-grown fruits, vegetables and flowers, along with a variety of local artisan foods!
Friends of Ballona Wetlands: Migration Celebration
Saturday, April 6th
Ballona Discovery Park
10am – 2pm
The Friends of Ballona Wetlands are hosting this free event celebrating birds and the Ballona Wetlands! The day will be loaded with family-friendly fun, including face painting, arts and crafts, an outdoor science lab, live music and much more! For details and to register for a free bird tour, visit Friends of Ballona Wetlands.
The Resort/Elevation Fitness
"Spring Clean Your Health" Challenge
All April
The Resort
Spring clean your health and life during the month of April with our 30-day challenge! Complete one healthy task every day to win a wellness gift, plus be entered to win a prize from our sponsoring real estate agent, Meredith Schlosser, which could include a $50 Whole Foods Market gift card or other goodies! $5 to enter, which will be donated to Friends of Ballona. Learn more via PlayaLink!
Specialty Earth Day Yoga Class
Sunday, April 21st
The Resort Upstairs Track
9am
Celebrate Earth Day by flowing outdoors with mother nature. Class combines multiple forms of yoga, suitable for all levels. Register via PlayaLink!
"Feel Good, Look Good" Specialty Class
Fridays, April 12th & 19th
The Resort
7am
Get ready for summer with this full-body conditioning class that will help you feel good and look good through mobility, learning proper movement patterns, strength training and a cardio blast. Learn more via PlayaLink!
Kids' Night
Saturday, April 13th
The Resort Club Room
4:30pm – 8:30pm
The Champ Camp team will provide your kids with an outrageously good time. Between learning teamwork skills to building a fort, indoor group games, a scrumptious locally sourced dinner, snack and a movie, your little champ's Saturday night will be full of excitement. You can enjoy an early date night at Runway while the kids have their own fun! Sign up via PlayaLink.
Run Club
Wednesdays
The Pointe Park
6:30pm
Did you know that Playa Vista has a weekly Wednesday night run club? It's the perfect time (and weather) to get started! Walkers, joggers and runners are all welcome! Meet every Wednesday at The Pointe park at 6:30pm. Do a three-miler around the community, followed by free food and refreshments from Whole Foods Market (every first/third Wednesday) or Gulp Restaurant and Brew Pub (every second/fourth Wednesday)!