July 31, 2016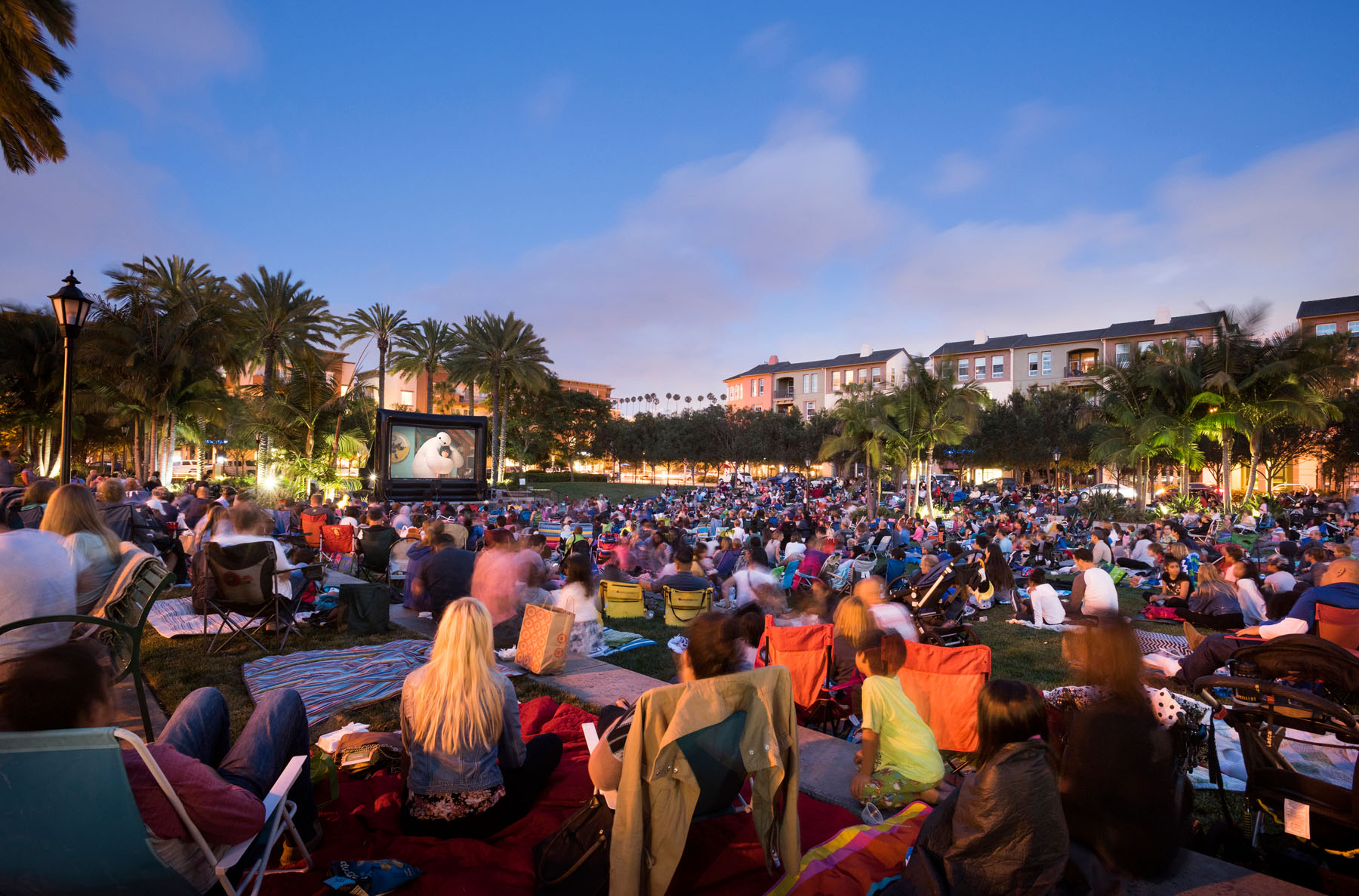 More events mean more time for fun with family and friends in and around Playa Vista. Check out the lineup to see what's in store.
Movie in the Park: The Intern
Central Park Bandshell
Friday, August 12th
8pm – 10 pm
Starting a new job can be a challenge, especially if you're already retired. Looking to get back into the game, 70-year-old widower Ben Whittaker seizes the opportunity to become a senior intern at an online fashion site and soon becomes popular with his younger co-workers!  Food trucks open at 5pm for Movies in the Park. Thank you Time Warner Cable and FilmLA for sponsoring this event!
Food Truck Lineup:
Lobos Truck
Paradise Cookies
PostcardsCAS
Say Fish Taco
Concert in the Park: Black Crystal Wolf Kids
Concert Park
Sunday, August 14th
5pm – 6:30pm
The world's first indie-rock tribute band, paying audience-interactive homage to The Black Keys, Florence and the Machine, Hozier, the Talking Heads and The Pixies. Get ready to party! Food trucks open at 4pm for Concerts in the Park.
Food Truck Lineup:
Cousins Maine Lobster
Crepe'n Around
MIB Pizza
Pinch of Flavor
Recess
Swami's Sandwiches
Peaches Smokehouse
Campus Dessert Social
Central Park Bandshell
Thursday, August 18th
2pm – 3:30pm
Satisfy your sweet tooth and enjoy a selection of treats with your Campus coworkers! Come early as desserts are available while supplies last.  Don't forget your Campus ID badge!
Cooking from the Farmers' Market
The Resort Demonstration Kitchen
Friday, August 26th
7pm – 9pm
Spend the evening with Mac & Ivy as you learn to make delicious meals using fresh produce from you farmers' market. Learn to make heirloom tomato burrata salad with micro-greens and aged balsamic tomato basil jam and gruyere on grilled panini, zucchini fritters, fresh sweet corn and crab chowder with maple bacon garnish and sweet corn salad wraps with avocado slices. There's dessert too – while sipping on a crisp California rosé and watermelon sangria. For more information, visit PlayaLink.
FREE Group Fitness Classes
The Resort
Aug. 3rd – Bars N' Bands
Aug. 10th – Sunset Cycle
Aug. 17th – Triple Threat: Cardio, Strength & Core Fusion
Aug. 24th – Kinesis & Core
Aug. 31st – Lower Body Express
Please visit PlayaLink for registration and details.
Flu Shots and Sports/Back-to-School Physicals Available to Playa Vista Residents
Playa Vista Medical Center, located in The Shops at Concert Park, will start offering low-cost flu vaccinations in September for Playa Vista residents and their families. In addition, physicians are able to provide sports and back-to-school physicals and travel vaccinations. You can stop in and introduce yourself to receive a free blood pressure check and gift. Open 8am – 8pm Monday through Friday and 8am – 4pm on the weekends. No appointment is necessary.
Welcome to the Playa Vista Family
It's the little things that bring us the greatest joy! Playa Vista Community Services and Whole Foods want to welcome your newborn baby to the Playa Vista family. If you live in Playa Vista and have had a baby in the last three months, visit PlayaLink. We have a special treat to help welcome all the new experiences, thrills and wonders that parenthood brings.
Neighbor in Need
Life is full of challenges and, as a good neighbor, we understand how stressful that can be. Playa Vista Community Services and Whole Foods will begin accepting "Neighbor in Need" requests. Every month, we will select one request to fulfill. Our goal is to support our neighbors through this tough time. To learn about this community program, please visit PlayaLink.
Join our Interest List for news and updates and to be included in upcoming special events. Check back often and be sure to Like us on Facebook to be kept in the loop.