Community Development Updates
April 30, 2015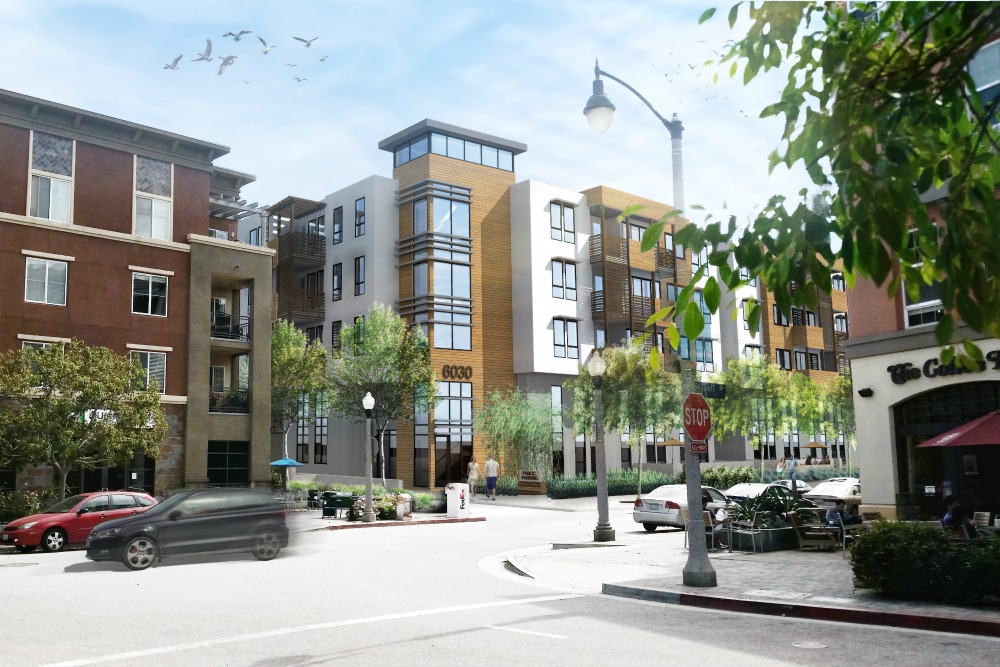 Construction on Seabluff Flats will begin soon at the current retail parking lot at Seabluff Drive and Discovery Creek. This new neighborhood will feature four stories of residential condominium homes with a fifth-level parking mezzanine internal to the building. Similar in height to other condominiums in the area, including Tempo at 69' above mean sea level (AMSL) and The Lofts at 84' AMSL, Seabluff Flats will be 73' AMSL.
In addition to subterranean residential parking for the 75 homes in this new neighborhood, the building's parking structure will include all of the required parking for the retail development and offer a significant amount of guest parking for the three buildings that currently use the existing lot for guest parking. In fact, all of the required parking currently provided in the existing lot will be accommodated for in the new structure.
To provide ample parking during construction, retail parking will move to a temporary lot just one block south of the current lot. Construction of the new temporary parking lot is underway. Once the parking lot is complete, work on the new building is anticipated to start this fall with projected completion in 2017.
Join our Interest List for news, updates and to be included in upcoming special events. Check back often and be sure to LIKE us on Facebook to be kept in the loop.