February Fun in Playa Vista
January 29, 2018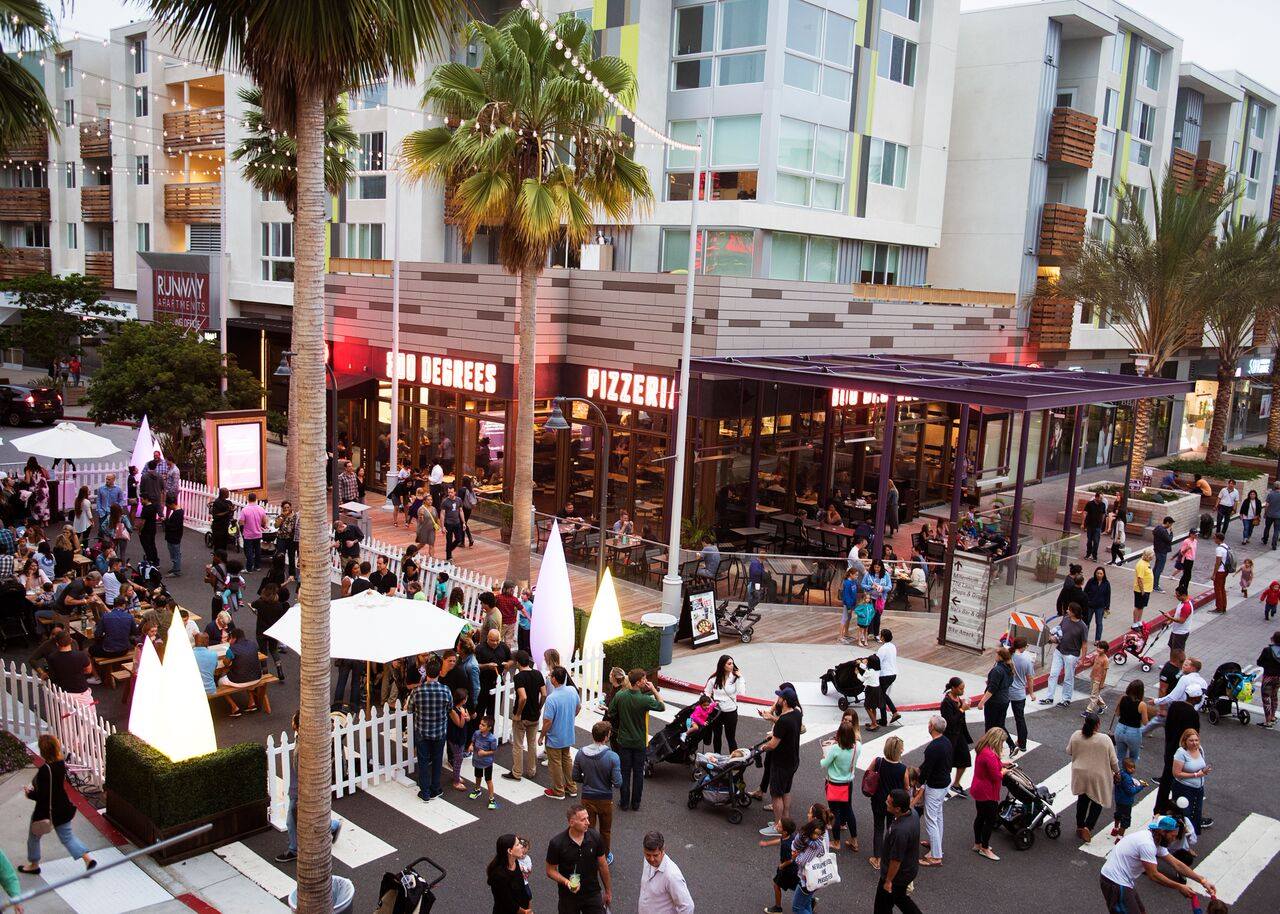 Check out this month's events, classes and programs in Playa Vista. When you  live here, there's always plenty to do.
Community Events
Playa Vista Community Blood Drive
Sunday, February 11th
The CenterPointe Club Great Room
9am – 3pm
Help save lives by donating blood at the Playa Vista community blood drive! Sign up today on the American Red Cross website!
Friends of Ballona Wetlands Beginner Birding & Creek Cleanup
Saturday, February 17th
303 Culver Blvd., Playa Del Rey
9am – 11:30am
Help the Friends of Ballona Wetlands restore the creek while learning about native birds, plants and our coastal ecosystems. No strollers please. Ages 7+ recommended and closed shoes are required. Gloves and equipment are provided. Please be prompt as late arrivals will not be admitted and the gate will be locked. Meet in the parking lot behind Alkaline Water/Gordon's Market at 303 Culver Blvd. For more information please call (310) 306-5994 or visit the Friends of Ballona Wetlands website.
Campus Bagels & Brew
Thursday, February 22nd
Central Park Bandshell
9am – 10:30am
If you work in The Campus, this is an event you don't want to miss! Mix and mingle with your coworkers while enjoying bagels, shmears, coffee and OJ. Breakfast available while supplies last. Don't forget to bring your employee ID badge.
Art & Wine
Friday, February 23rd
The Resort
6:30pm – 9pm
Find your inner Warhol with neighbors and friends, as a local artist guides you in the creation of your own unique abstract masterpiece. All art materials (table easels, canvases, paint brushes and aprons) will be provided. Enjoy an assortment of appetizers, wine and water throughout the event. Space is limited to 30 people and you must be 21 years or over to register. Tickets are available for Playa Vista residents exclusively and are $35 each. Sign up today on Playa Link!
The Resort/Elevation Fitness
Specialty Bootcamp Class with Logan!
Saturday, February 3rd
9am – 9:50am
The Resort 2nd Floor Outdoor Area
Our trainer, Logan, will be leading a fun, heart-pumping specialty bootcamp class to kick off February! Sign up today via PlayaLink.
Kids Night Is BACK!
Saturday, February 17th
The Resort
4:30pm – 8:30pm
The Champ Camp team will provide your kids with an outrageously good time. Between learning teamwork skills to building a fort, indoor group games, a scrumptious locally sourced dinner, snack and a movie, your little champ's Saturday night will be full of excitement. You can enjoy an early date night at Runway while the kids have their own fun! Sign up at our new Resort website via PlayaLink!
Fit for Cash Challenge
Monday, February 12th to Sunday, March 11th
The Resort
One of our most successful challenges is back next month! Get fit. And win money! The challenge begins Monday, February 12th! For details and registration, please go to EVENTS at our new Resort portal via PlayaLink.
Check-In Challenge
Thursday, February 1st to Wednesday, February 28th
The Resort
CONSISTENT effort reaps RESULTS, that's why we're challenging all residents this month with a Check-In Challenge! The top 5 residents who check in to The Resort Fitness Center at our front desk check-in system will win a goodie bag! For more information visit PlayaLink.
CPR & AED Classes
Saturday, February 17th
The Resort Club Room
9am
Adult, child and infant classes offered. For details and registration, please go to EVENTS at our new Resort portal via PlayaLink.
Merryland Dance Classes
New Subscription Series with Merryland Dance
The Resort
Now have your favorite Dance class on a recurring payment! Offering Baby Ballerina, Prima Ballerina, Jazzy Kids, Fairytale Ballet, Banging Ballet Body, Kids Combo and Hip Hop Ballet Barre. For more information visit PlayaLink.
Save the Date!
Saturday, March 10th – Puppy Hour at Bluff Creek Fields from 12pm to 1:30pm
Saturday, March 17th – Kids Night at The Resort Club Room from 4:30pm to 8:30pm
Friday, March 23rd – Cooking Demonstration with Mac & Ivy at The Resort Kitchen 7pm to 9pm
Thursday, March 29th – Campus Luncheon at The Bandshell 12pm to 1:30pm (employee ID required)