LA Times – New Homes Go On Sale
February 21, 2014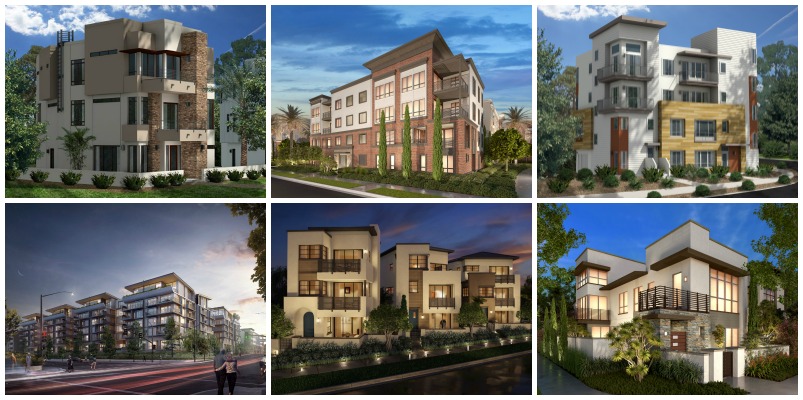 The first homes in Playa Vista's final phase will open for sale this weekend as completion of the Westside master-planned community nears.
Eventually, 2,800 new for-sale and rental units will rise in the second phase, injecting new inventory into the expensive Westside.
Touted as an urban village, Playa Vista has been under construction for more than a decade. It now has roughly 3,100 housing units and 1.5 million square feet of commercial space. Saturday's opening marks the beginning of the end of development at Playa Vista, located on land once controlled by aviation mogul Howard Hughes.
"It's a long time coming," said Marc Huffman, vice president of planning and entitlements for Brookfield Residential, which took over as the Playa Vista master developer in 2012.
On Saturday, three new neighborhoods will open for sale — with houses starting in the low $1,000,000s. The pricing for the luxury digs reflects the expensive nature of the Westside and the confidence that the home builders have in the housing recovery.
Developers hope to benefit from the housing rebound and the growing technology industry on the Westside.  A news release touted the new neighborhoods as "Home Base for Silicon Beach."
Several tech companies, including Facebook, have offices in Playa Vista commercial space.
Two more neighborhoods are expected to open for sale later this year, and another community — a senior neighborhood — should be finished in 2016 and is accepting deposits, Brookfield said.
Currently, 800 of the 2,800 homes in the second and final phase are planned for sale, and will open in stages, Brookfield said. The apartments are also under construction.
A retail district, which will serve as Playa Vista's downtown and include housing, is also underway. That project's developer, Lincoln Property Co., has said construction on Runway at Playa Vista should be finished this year.