September 29, 2016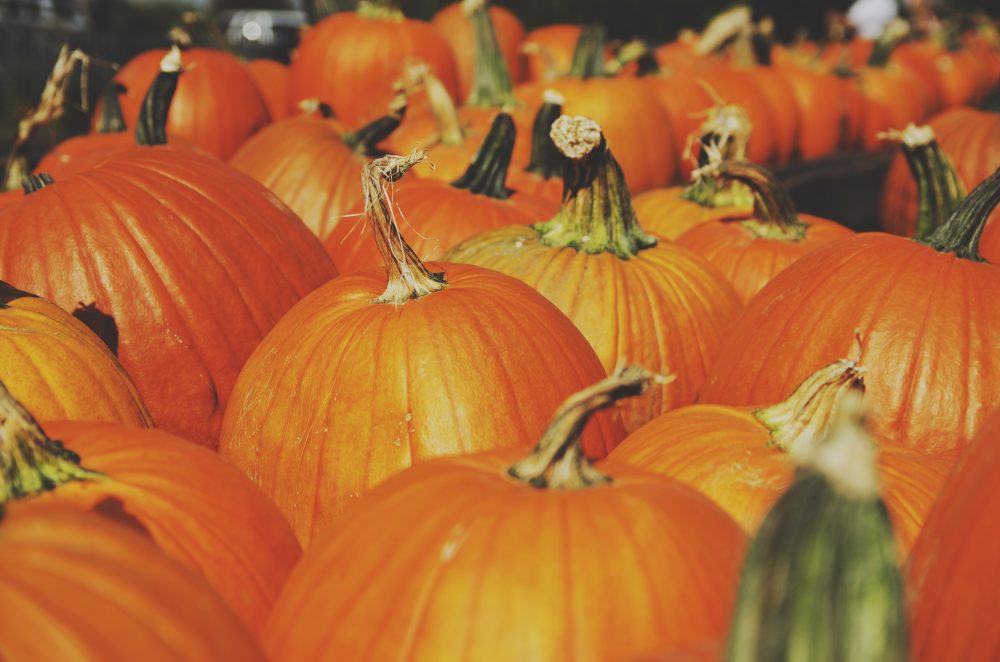 October is here! Take a look at what's happening this month, including free classes at The Resort for residents, BOO Fest and more.
FREE Fitness Classes
Saturday, October 8th
The Resort
9am to 10:30am
Playa Vista residents, come check out The Resort on Saturday, October 8th! We're offering FREE 30-minute classes to get you moving. Get the schedule below and sign up on The Resort website via PlayaLink .
9am – 9:30am: Outdoor Cycling with Micaela
9:30am – 10am: Bootcamp Class with Adrianne
10am – 10:30am: Tread & Pump Class with Trevor
We will be filming and taking photos throughout the classes so we can share the Playa Vista lifestyle with the rest of the world. An additional waiver will be signed prior to class.
BOO Fest
Saturday, October 15th
Playa Vista Elementary School
11am to 3pm
Head over to PVES for food, games, a Haunted House and more! Enter the pumpkin decorating contest or chili cook-off for a chance to win some amazing prizes and bragging rights to your friends and neighbors. Purchase tickets for activities in advance to avoid the lines. All proceeds benefit PVES so come out and join the community for some Halloween tricks and treats!
Campus Bagels & Brew
Thursday, October 20th
Central Park Bandshell
9am to 10:30am
If you work in The Campus, this is an event you don't want to miss! Mix and mingle with your coworkers while enjoying bagels, shmears, coffee and OJ. Don't forget to bring your company ID badge. 
CTRL Collective Presents: VRScout Haunted Mansion
Thursday, October 27th
CTRL Collective – Playa Vista
6:30pm to 1:30am
21+
CTRL Collective, in collaboration with Vice Media, presents LA's first virtual reality haunted mansion. Tickets are $35 – $45 and includes open bar. Get details and purchase tickets here.
Harvest Fest
Saturday, October 29th
Concert Park
11am to 2pm
A fun-filled fall celebration awaits you with family activities, a Halloween costume contest, DJ, food trucks and more at our annual Harvest Fest. See you there!
FREE Group Fitness Classes
The Resort
Fit Camp – October 3rd, 19th & 24th  @ 6 am
45 min. Cycle – October 11th @ 7:00pm
Buns N' Guns – October 14th @ 9:30am
Senior Pump – October 17th @ 10:30am
Join the October Fitness Challenge that started October 1st. Winner receives a prize! Visit The Resort Website via PlayaLink for more details.
Welcome to the Playa Vista Family
It's the little things that bring us the greatest joy! Playa Vista Community Services and Whole Foods want to welcome your newborn baby to the Playa Vista family. If you live in Playa Vista and have had a baby in the last three months, visit PlayaLink. We have a special treat to help welcome all the new experiences, thrills and wonders that parenthood brings.
Neighbor in Need
Life is full of challenges and, as a good neighbor, we understand how stressful that can be. Playa Vista Community Services and Whole Foods will begin accepting "Neighbor in Need" requests. Every month, we will select one request to fulfill. Our goal is to support our neighbors through this tough time. To learn about this community program, please visit PlayaLink. 
Save the Date for these events in November & December!
Friday, November 4th – Art & Wine at The Resort from 6:30 to 9 pm
Saturday, November 7th – Community Yard Sale at Concert Park from 9am to 3pm. For more information, contact Jennifer Kingshott at outdoorgirl9@gmail.com.
Saturday, November 19th – Bagels & Brew at The Resort from 9 to 10:30am
Saturday, December 3rd – Holiday Hangout at The Resort from 4 to 7pm
Join our Interest List for news and updates and to be included in upcoming special events. Check back often and be sure to Like us on Facebook to be kept in the loop.