November 24, 2018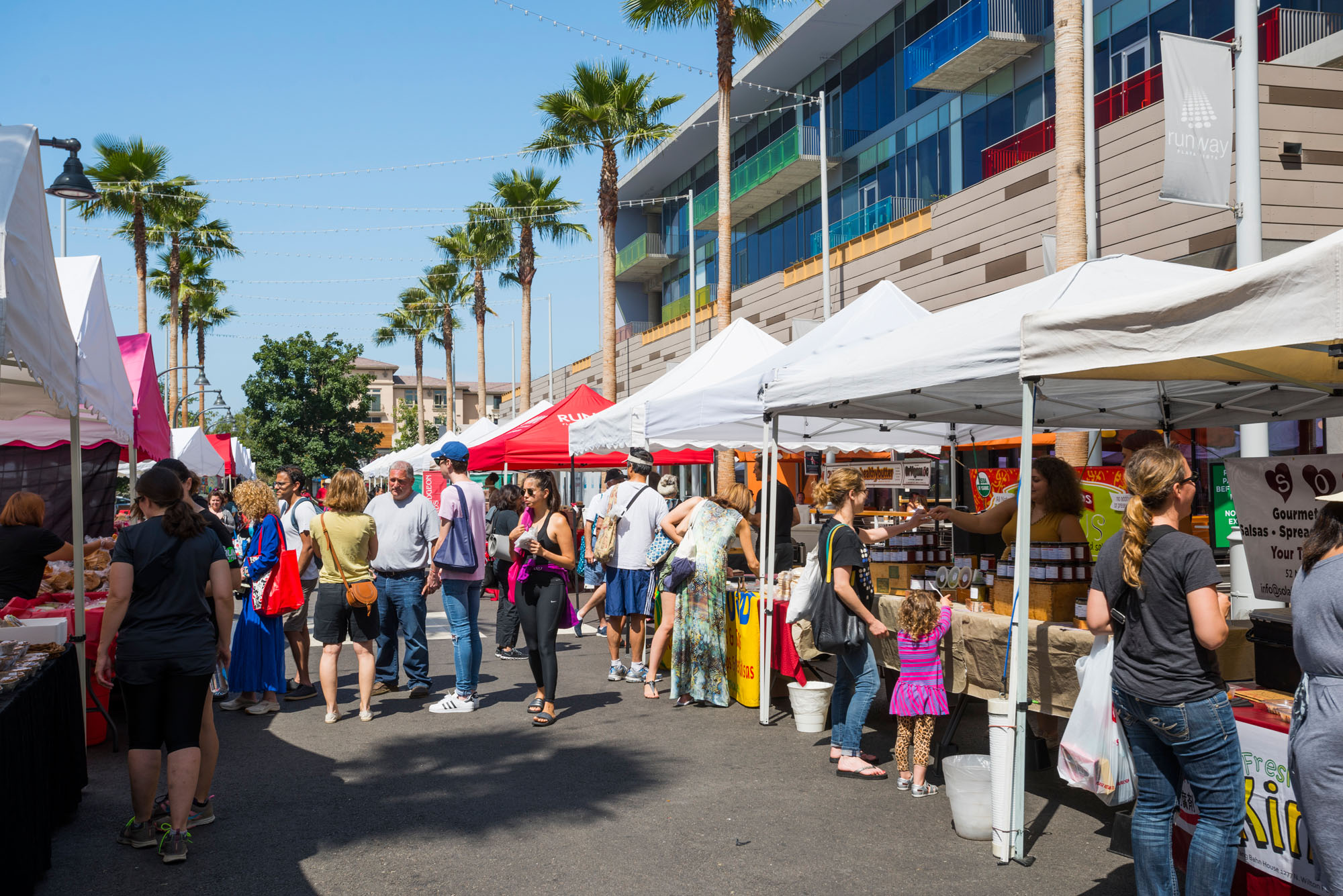 What's the best way to whip up a delicious seasonal favorite? It starts with a Saturday morning trip to the Playa Vista Farmers' Market at Runway! Whether you're looking to make a savory dinner, festive drink or popular dessert, the Farmers' Market is your go-to spot for all things delicious.
A hearty dinner is a great way to kick off the season. Pick up some fresh mushrooms and lemons for the perfect pepper-crusted beef tenderloin dish. And don't forget to pair it with some festive fresh-cut flowers!
If you're in the mood for something bite-size, try this recipe for baked baby potatoes with olive pesto. You're sure to find a great selection of pine nuts that will really take this recipe to the next level.
For a tasty twist on a classic, let this steak and blue cheese bruschetta dish show you how it's done. Fresh onions, tomatoes and olive oil from the farmers' market will help add that rustic feel your holiday guests will love.
Join our Interest List for news and updates and to be included in upcoming special events. Check back often and be sure to Like us on Facebook to be kept in the loop.