September 1, 2017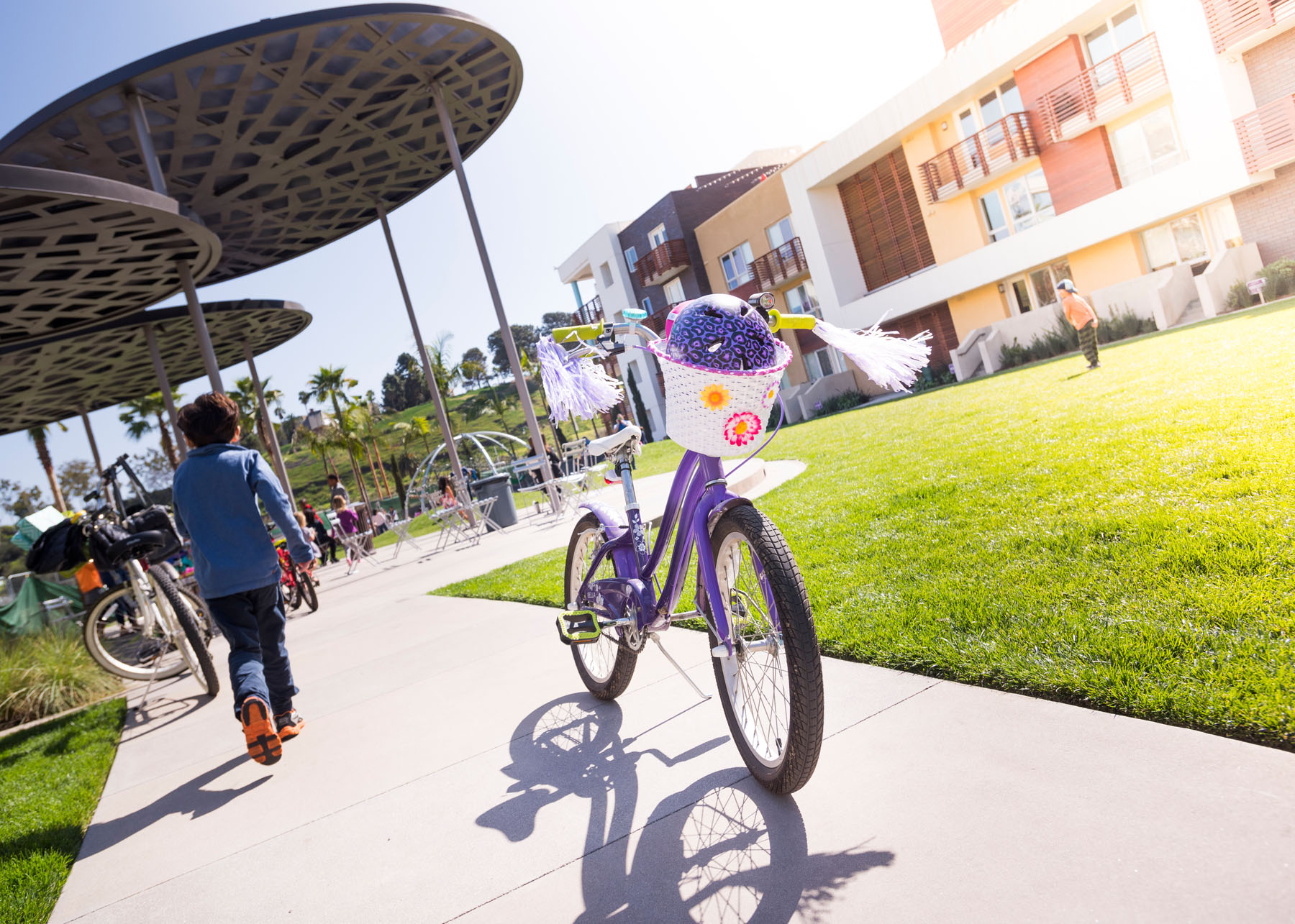 Summer's almost over and fall is on its way. Celebrate the changing of the seasons with these exciting events all around Playa Vista. Plus, see what's coming up for the rest of the year.
Yoga for a Cause
Saturday, September 9th
Concert Park
9am – 10am
Cleanse your mind and recharge your body with free Yoga in the Park that also supports a worthy cause. During yoga, make a monetary donation in support of HomeAid Los Angeles. All proceeds will help provide shelter for the more than 50,000 homeless in LA. Don't forget to bring your mat and water!
Surprise Pop-Up
Saturday, September 9th
The Lawn
10am – 12pm
Get crafty and take flight with our friends from Otis College of Art and Design. They're hosting this creative activity for the entire family!
Bagels & Brew
Saturday, September 16th
The Resort
9am – 10:30am
Bagels & Brew is back! Come out and meet your neighbors while enjoying bagels, shmears, coffee and OJ! See you there.
Campus Brunch & Bubbly
Thursday, September 28th
9am – 10:30am
Central Park Bandshell
Treat yourself to a splash of bubbly and a delicious brunch. Campus employees are invited to join us for Brunch & Bubbly for an assortment of breakfast bites, fruit, coffee and non-alcoholic mimosas. Make sure to bring your Campus ID badge!
SPOTLIGHT PROGRAMS AT THE RESORT FOR RESIDENTS
Kids Night is BACK!
Saturday, September 16th
The Resort
4:30pm – 8:30pm
Ages: 4 – 12 yrs. (MUST be potty trained)
Price: 1 Child: $49 / 2 Children: $68 / 3 Children: $78
The Champ Camp team will provide your kids with an outrageously good time. Between learning teamwork skills and building a fort to indoor group games, a scrumptious locally sourced dinner, snack and a movie, your little champ's Saturday night will be full of fun. You can enjoy an early date night at Runway while the kids have their own fun!
Merryland Dance Studio
New 10-week series starting Wednesday, August 23rd
Offering: Baby Ballerina, Prima Ballerina, Fairytale Ballet, Bangin' Ballet Body, Kids Hip Hop & Jazz Combo, Hip Hop Barre Classes
*Offering a limited-time 15% off special for PVMG and Silicon Beach members.
Visit PlayaLink via The Resort Website for details and to sign up. 
8-Week Weight Loss Challenge
Join our 8-week challenge to help you lose weight, get accountability and have the opportunity to earn cash prizes! To help make losing weight more fun, we will set you up on a Team with a Team Captain and Nutrition Coach! You will receive weekly motivational emails, weekend workouts, a private Facebook Community Support Group, nutrition workshops and so much more!
Registration opens: Friday, Aug. 25th
Challenge runs Sept. 25th – Nov. 18th
Only $99 to join!
Visit PlayaLink via The Resort Website for details and to sign up. 
Knockout Your Burnout – Upcoming Wellness Workshop
Thursday, September 7th
The Resort Club Room West
7pm – 8:30pm
We're excited to offer wellness workshops this fall! Our first free workshop is with guest speaker Jeffrey Egler, MD. Founder of Parsley Health, Dr. Egler will address the many ways that stress can manifest physically, mentally and emotionally. He'll arm you with the tools you need to deal with the various forms of stress you encounter on a daily basis and teach you how to improve both your performance and quality of life. Visit PlayaLink via The Resort website for details and to sign up!
Specialty Class: Total Body Bootcamp with Jenny & Micaela
Saturday, September 16th
The Resort 2nd-Floor Outdoor Area
8am – 9am
Join the dynamic duo Jenny and Micaela for a total body workout that will ignite your metabolism, melt your fat and reveal a stronger fitter body in just one hour! All levels welcome and it's free. Visit PlayaLink via The Resort website for details and to sign up!
Body Fat Truck Coming to The Resort
Saturday, September 30th
7am – 12pm
Hydrostatic body fat testing is one of the most accurate ways to measure body composition. Reserve an appointment today at BodyFatTestLA.com.
OTHER COMMUNITY ACTIVITIES AND EVENTS
Pet Adoption
Friday, September 29th
Volleyball Park
11am – 2pm
Need a little love? Want a little cuddle? Is your bed empty and your heart warm? Fox Sports Digital has the solution and is hosting a Pet Adoption. Shelters and rescues from across LA are coming together to find loving cats and dogs their forever homes. Every adoptive dog parent will receive a gift bag from Citydog and one lucky winner will receive a basket full of gifts including a free first vet visit, 5 days of free doggie daycare and much more. Cat parents will also receive something special for their curious kitties. Adopt, don't shop!
Breakfast & Brunch at HASH
Monday – Friday, 8am – 2pm
Saturday and Sunday, 9am – 2pm
Start your morning with a delicious breakfast at HASH, located in The Bluffs building at 12181 Bluff Creek Dr., Unit B. The restaurant serves Belgian waffles, pancakes, breakfast burritos and so much more! And there will be live entertainment Saturday through Monday, 10am – 2pm.
Save the Date!
Saturday, October 14th – Yoga for a Cause The Lawn from 9am to 10am
Saturday, October 21st – Kids Night at The Resort Club Room from 4:30pm to 8:30pm
Join our Interest List for news and updates and to be included in upcoming special events. Check back often and be sure to Like us on Facebook to be kept in the loop.