May 3, 2016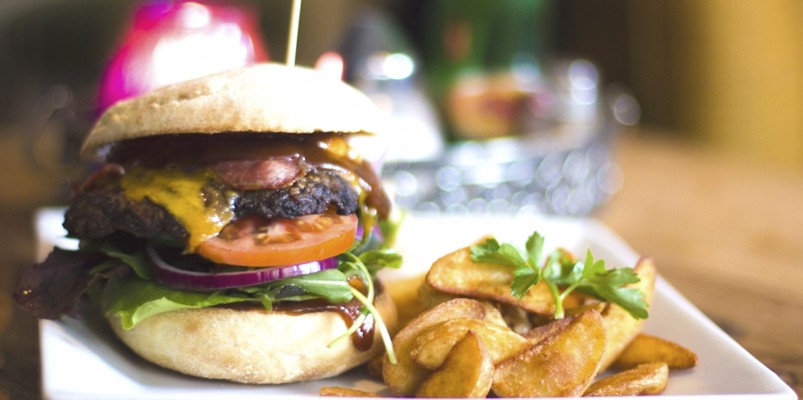 There's so much excitement in the community, and more highly anticipated shops and restaurants are coming soon to The Shops at Concert Park and Runway.
Wellfed has planted roots at The Shops at Concert Park in Playa Vista! This new Westside eatery is serving up light and healthy plates that range from herb-seared mahi mahi to ahi katsu and soba noodles. They're open late too – so you have more time to indulge in their inventive menu.
Gulp Playa Vista at The Shops at Concert Park (replacing Piknic) is a place for beer, wine and food lovers! With starters like rib eye wrapped asparagus, tuna tartare and plum wine shrimp, specialties that include yaki udon seafood noodles and maple buttermilk fried chicken and a full list of brews, this will be your new go-to spot.
Da Kikokiko is bringing Hawaiian cuisine to Runway! This new restaurant, the brainchild of culinary couple Brooke Williamson and Nick Roberts of Playa Provisions, puts a modern spin on classic eats from the Hawaiian islands.
800 Degrees Pizza is coming soon to Playa Vista and plans to keep it simple with minimal ingredients while using wood burning bread ovens to craft their Neapolitan pizzas. Heading to Runway, this pizzeria features small bites, specialty pies and pizzas that come only from your foodie dreams. Their arrival is anticipated for late summer.
We can't wait for Hal's Bar & Grill to join the neighborhood! Their award-winning American fare by Chef Manual Mares is absolutely delicious and pairs well with their signature cocktails and craft beers. And the live Jazz they're known for is just as exciting. Hal's is expected to debut this fall, so stay tuned for exciting announcements.
Join our Interest List for news and updates and to be included in upcoming special events. Check back often and be sure to Like us on Facebook to be kept in the loop.