LA Times – Leasing Market Boosted
October 9, 2014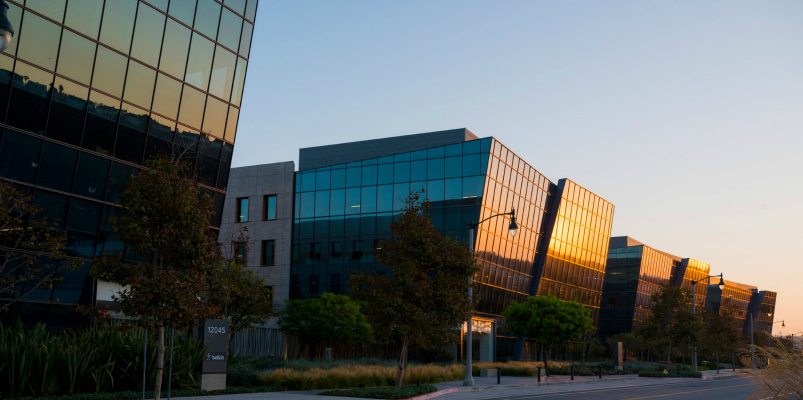 Job growth in Southern California finally produced a robust quarter of leasing for office landlords, who were able to fill long-vacant space and push up rents.
Office leasing is a lagging indicator of the economy; many tenants curtailed the size of their offices in recent years to reflect cuts they made during the economic downturn. Now that trend is reversing as expanding entertainment, media and technology tenants are filling up empty office spaces.
"There was a dramatic shift in the third quarter with explosive growth that elevated market fundamentals to an unprecedented level," said real estate brokerage Cushman & Wakefield, which compiled the office market data.
Overall, Southern California office vacancy from Los Angeles County to San Diego County fell to 15.7% in the third quarter, the lowest level since 2008, the brokerage said. New leases skyrocketed 55% to 21 million square feet so far this year, compared with 13.5 million square feet leased in the same period a year ago.
A better indicator of growth, however, is the net gain in occupied office space, known as absorption, which during the first three quarters tripled over last year to 4.2 million square feet, the largest expansion since 2006. By year end, gains are expected to surpass those of the last 13 years.
"We had an amazing third quarter," said Petra Durnin, managing director of research for Cushman & Wakefield. "Things are finally looking up."
While overall numbers are encouraging for landlords, the new wealth is not being distributed evenly. Certain geographically desirable markets popular with tech and entertainment businesses such as the Westside of Los Angeles County and the "Tri-Cities" of Burbank, Glendale and Pasadena are in strong demand while others are still waiting for action.
"There are still a lot of buildings with vacancy," said Russ Cooper, managing director of office landlord Shorenstein Properties. "Not all boats have been lifted — but it does feel better."
Shorenstein is one of several companies going after tech and media tenants by building so-called creative space intended to appeal to them. Tenants in creative fields tend to favor nonconventional office space such as converted former industrial buildings or new low-rise properties with high ceilings and room to roam outdoors.
Shorenstein bought a three-building former industrial complex in the arts district of downtown Los Angeles that dates to 1912. Ford Motor Co. built the complex, where it once assembled Model T's and Model A's.
San Francisco-based Shorenstein plans to redevelop the property into a creative office campus with ground floor retail and parking.
"All eyes are still on creative" offices, Durnin said.
Among the markets catering to the creative crowd is Playa Vista, she said, which offers new offices and converted industrial buildings. Third-quarter vacancy there fell from nearly 40% in 2013 to 24.8%.
"A year ago people were questioning whether Playa Vista would be the next logical submarket after Santa Monica" for creative firms, she said. "It's not a question anymore."
Seven out of the 10 largest leases on the Westside this year have been in the entertainment and media sector, including two 130,000-square-foot leases in the third quarter, brokerage CBRE Group Inc. said.
"Creative office and campus-style product is the primary driver of the 2.4 million square feet under construction in the greater Los Angeles area," CBRE Group said in a report. Much of the new construction is in Hollywood.
Several landlords in downtown Los Angeles are looking for ways to attract growing creative firms, but most of the space there is in the traditional corporate high-rises that are out of favor with that crowd. Downtown vacancy ticked up slightly in the third quarter to 21.7%.
Orange County is also experiencing strong job growth, particularly in the healthcare sector, which pushed vacancy down to 14.4% from 14.8%. Asking rents, however, jumped from an average of $1.86 per square foot to $2.06, led by a 30% rent leap in buildings around John Wayne Airport.
One reason for the rent jump is that landlord Irvine Co. recently completed a new tower at 520 Newport Center Drive where it is asking for the highest rents in Orange County at $6 to $8 per square foot, according to brokers.
The comparatively small Inland Empire office market remains weak at nearly 18% vacancy but has improved from 19.6% vacancy a year ago. Average asking rents rose 3 cents to $1.73 a square foot.
Not including San Diego County, vacancy in Southern California was 17% with asking rents of $2.54 a square foot in the third quarter, compared with 17.5% and $2.33 a year earlier.