February 26, 2019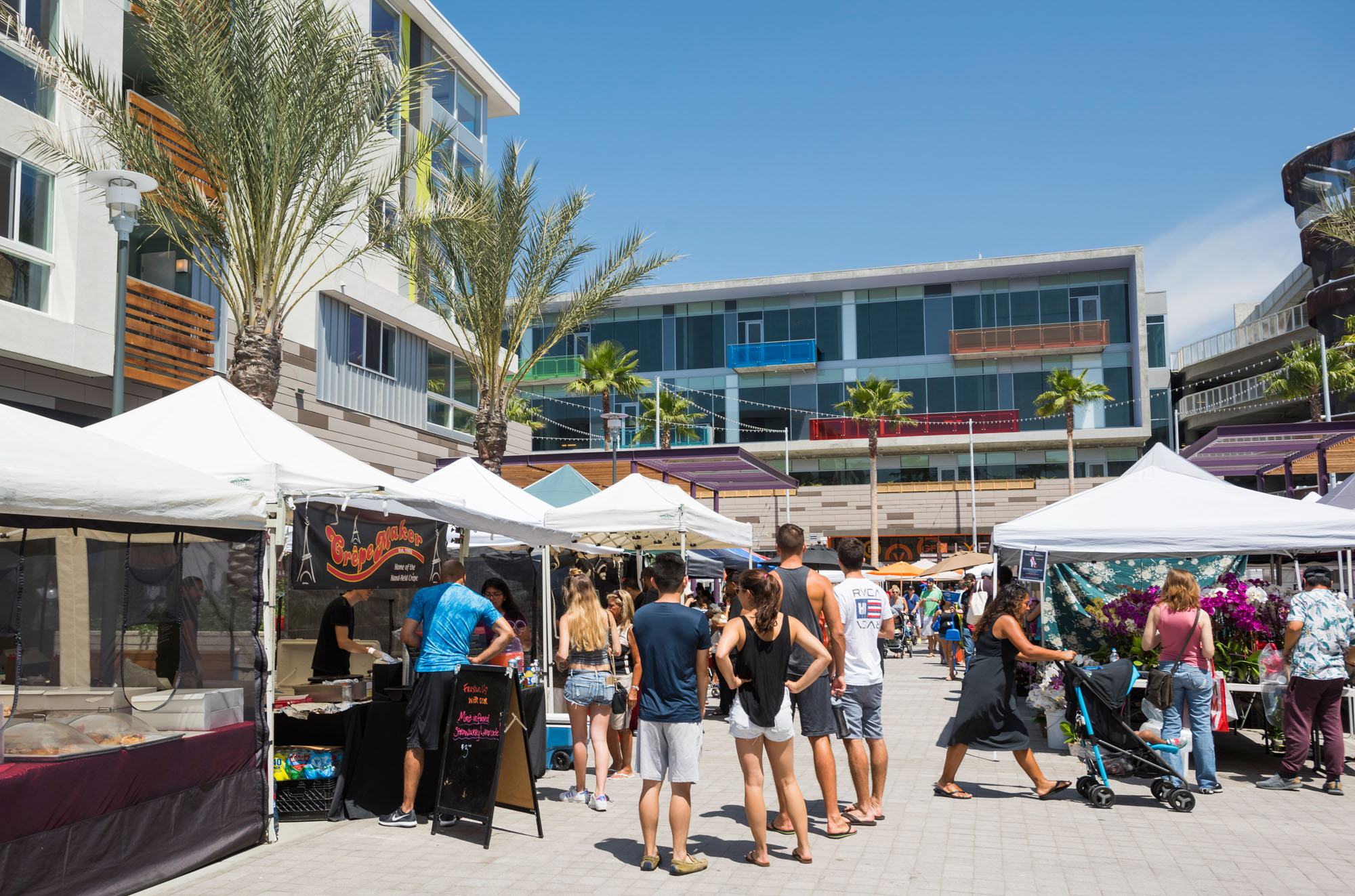 Community Events
Playa Vista Farmers' Market
Saturdays, March 2nd, 9th, 16th, 23rd & 30th
Runway Retail
9am – 2pm
Rain or shine, enjoy a diverse assortment of California-grown fruits, vegetables and flowers along with a variety of local artisan foods!
Mardi Gras Waffles for Teens and Pre-Teens
Tuesday, March 5th
Playa Vista Branch Library
4pm
Learn all about Mardi Gras and how to make colorful waffles! Discover more at the Playa Vista Public Library.
Knitting for Beginners
Wednesdays, March 6th, 13th, 20th & 27th
Playa Vista Branch Library
4:15pm – 5:15pm
All ages are invited to have fun and learn how to knit with knitting expert Meena! Learn more at the Playa Vista Public Library.
Pre-St. Paddy's Night Market
Friday, March 15th
Runway Retail
6pm – 10pm
Kick off St. Paddy's weekend with family and friends at Runway's Night Market. Shop an array of artisan vendors and sip a glass of wine or a craft beer while listening to the Irish sounds of Weekend Celebrity!
Campus Dessert Social
Thursday, March 28th
Central Park Bandshell
2pm – 3:30pm
Take a break and join your Campus friends for some sweet treats! Come early while supplies last. Don't forget your company ID badge!
Art & Wine
Friday, March 29th
The CenterPointe Club
6:30pm – 9pm
Find you inner Matisse with neighbors and friends as a local artist guides you in the creation of your own unique masterpiece. All art materials (table easels, canvases, paint brushes and aprons) will be provided. Enjoy an assortment of appetizers, wine and water throughout the event. Space is limited to 24 people and you must be 21 years or over to register. Tickets are available for Playa Vista residents exclusively and are $35 each. Sign up today on PlayaLink! 
The Resort/Elevation Fitness
Feel Good, Look Good 6 Week Strength and Conditioning Camp
Saturday, March 9th at 10am: Nutrition Workshop and Required Physical Assessment
Monday, March 11th: Camp Begins (6 weeks)
Mondays, Wednesdays & Fridays at 6pm
The Resort
Check out Serj's specialty camp that includes three workouts a week, a nutritional workshop and performance testing. Space is limited and exclusive to four Playa Vista residents, so visit PlayaLink for registration information today!
St. Paddy's Day Specialty Boot Camp Class
Saturday, March 16th
The Resort Upstairs Track
9am
Leap before you drink! Join Rob and Erika for a fun St. Paddy's Day-themed workout. They'll have you leaping, lifting and lapping around The Resort. Don't forget to wear your green so you don't get pinched and have to do extra push-ups. Sign up via PlayaLink.
Kids' Night
Saturday, March 23rd
The Resort Club Room
4:30pm – 8:30pm
The Champ Camp team will provide your kids with an outrageously good time. Between learning teamwork skills to building a fort, indoor group games, a scrumptious locally sourced dinner, snack and a movie, your little champ's Saturday night will be full of excitement. You can enjoy an early date night at Runway while the kids have their own fun! Sign up via PlayaLink.
Merryland Dance Classes
New Subscription Series with Merryland Dance
The Resort
We are excited to offer an afterschool program for children ages 5 & up. We are now offering Fire Bird Ballet, Jazz, Hip Hop, Lyrical/Contemporary, Step and Black Swan Ballet for adults. For more information visit PlayaLink.
Run Club
Wednesdays
The Pointe Park
6:30pm
Did you know that Playa Vista has a weekly Wednesday night run club? It's the perfect time (and weather) to get started! Walkers, joggers and runners are all welcome! Meet every Wednesday at The Pointe park at 6:30pm. Do a three-miler around the community followed by free food and refreshments from Whole Foods Market (every 1st/3rd Wednesday) or GULP restaurant (every 2nd/4th Wednesday)!
Join our Interest List for news and updates and to be included in upcoming special events. Check back often and be sure to like us on Facebook to stay in the loop!