November Community Events
October 27, 2016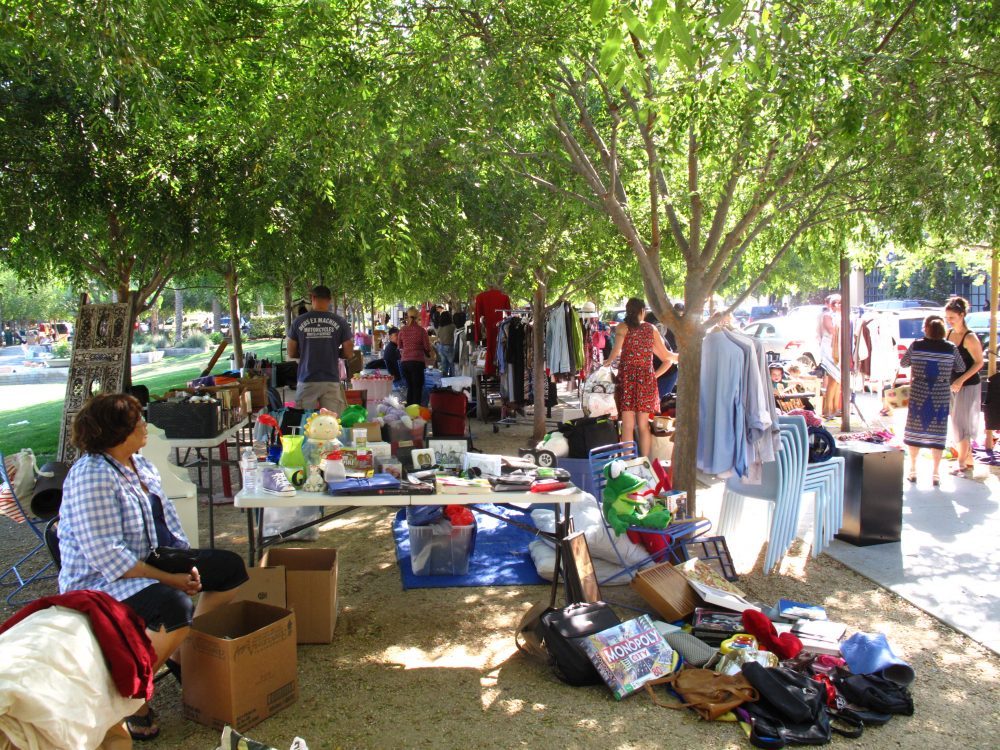 From the Community Yard Sale to Bagels & Brew – check out what's happening this month and through the rest of 2016.
Playa Vista Walking Tours
Every Saturday and Sunday
Playa Vista Welcome Center
11:00am
Here's your chance to experience Playa Vista like an insider. Get to know and explore Playa Vista on an hour-long guided walking tour.
Art & Wine
Friday, November 4th
The Resort
6:30pm – 9:00pm
Join your friends and neighbors for an evening of art, food and wine. A local artist will guide you in your masterpiece. All art materials (table easels, canvases, paints, brushes and aprons) will be provided. You'll also be able to enjoy heavy appetizers, wine and water. Space is limited to 24 people and you must be 21 or over to register for the event. Tickets are $35 each. Get more details and register on PlayaLink.
Community Yard Sale
Saturday, November 5th
Concert Park
9:00am – 3:00pm
Save the date for this bi-annual community event! Declutter your home and browse through items your Silicon Beach neighbors are selling. Please contact Jennifer Kingshot at outdoorgirl9@gmail.com for more details.
Interactive Art Exhibit
Tuesday, November 15th
USC Institute for Creative Technologies
12015 Waterfront Drive, Playa Vista
11 am to 4 pm
The Art Exhibition of International Conference on Interactive Digital Storytelling (ICIDS) 2016 is an annual juried showcase of new creative works that integrate digital technologies, interaction and narrative in artistically significant ways. The exhibition is open to the public. To attend, please RSVP by email to icids2016exhibit@ict.ucs.edu and indicate the number of guests in your party plus arrival time.
Bagels & Brew
Saturday, November 19th
The Resort
9:00am – 10:30am
Bagels & Brew is back! Come out and mingle with your neighbors while enjoying bagels, shmears, coffee and OJ! See you there.
Kids Night with Champ Camp!
Saturday, November 5th
The Resort Club Room
5:00pm – 9:00pm
The Champ Camp team will provide your kids with a fun time. Learn teamwork skills, play indoor group games, enjoy a locally sourced dinner, munch snacks and watch a movie! Your little champ's Saturday night will be loads of fun and each child who registers will receive a free Champ Camp T-shirt! Please visit PlayaLink for more details.
Gluten-Free Cooking Class
Tuesday, November 15th
The Resort Demonstration Kitchen
Learn to make a delicious gluten-free dinner with Mac and Ivy. Menu includes chicken enchiladas, corn salsa, arugula, pear and pepita salad and gluten-free cookies. Each person will receive a full-size serving of each item and recipes to take home. You won't leave hungry! Cost is $45 per person. Please visit PlayaLink for more details.
Welcome to the Playa Vista Family
It's the little things that bring us the greatest joy! Playa Vista Community Services and Whole Foods want to welcome your newborn baby to the Playa Vista family. If you live in Playa Vista and have had a baby in the last three months, visit PlayaLink. We have a special treat to help welcome all the new experiences, thrills and wonders that parenthood brings.
Neighbor in Need
Life is full of challenges and, as a good neighbor, we understand how stressful that can be. Playa Vista Community Services and Whole Foods will begin accepting "Neighbor in Need" requests. Every month, we will select one request to fulfill. Our goal is to support our neighbors through this tough time. To learn about this community program, please visit PlayaLink.

Save the Date!
Saturday, December 3rd – Holiday Hangout at The Resort from 4:00pm to 7:00pm.
Join our Interest List for news and updates and to be included in upcoming special events. Check back often and be sure to Like us on Facebook to be kept in the loop.