December 1, 2015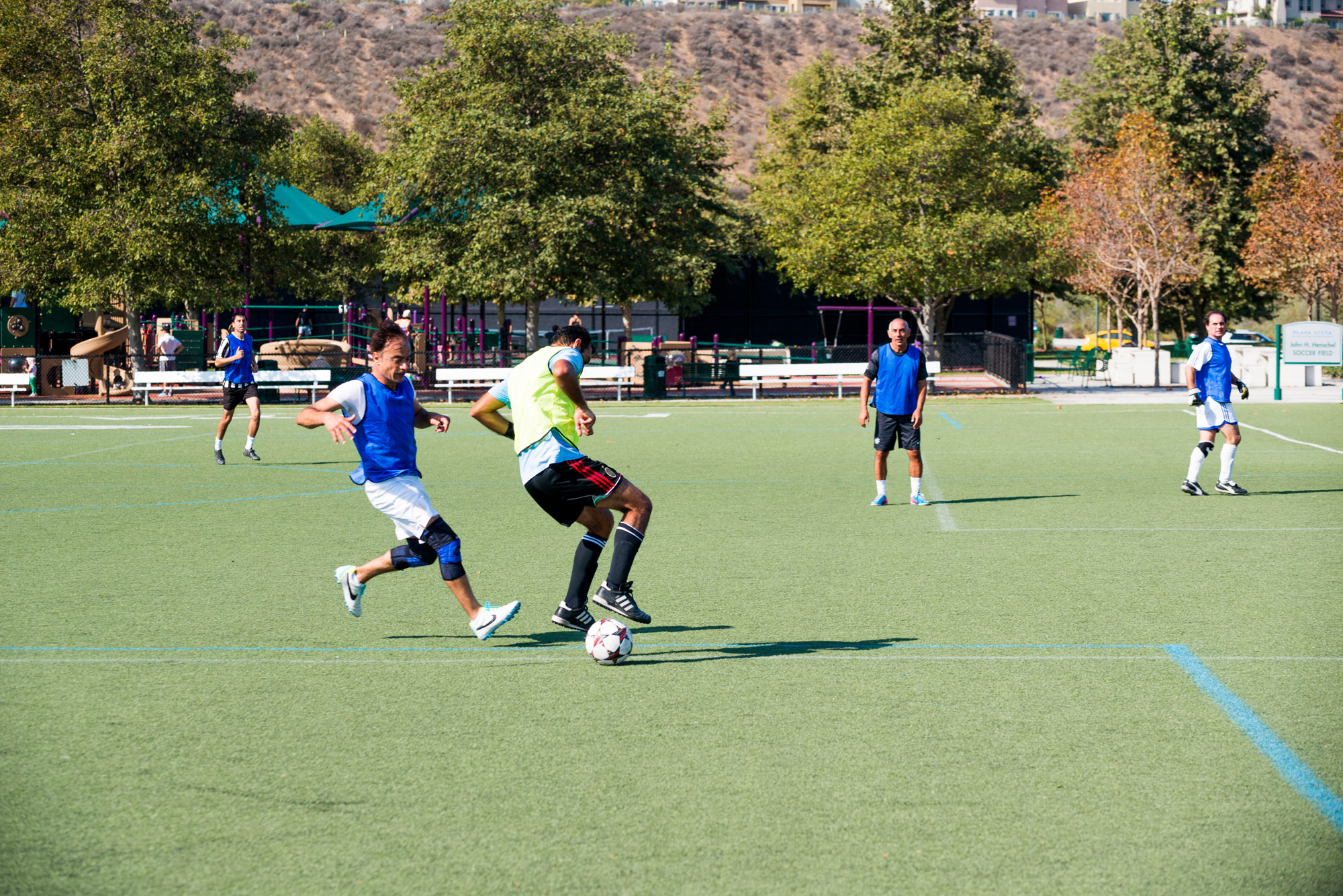 Whether you're looking for a class for your kids or a program for yourself, we've got what you're looking for. Check out December's schedule.
THE RESORT PROGRAMS
Sign up for any of the following classes and services on The Resort website via PlayaLink on the My Community page!
Group Fitness Classes
Kids Fitness Classes with EC – Kids
Merryland Dance Studio
Nutrition and Life Coaching
Personal Training
Wellness Programming for the Community
And much more!
Other Fitness & Fun Happening at The Resort in December
Bring You Neighbor to Class Week, Now through December 6th. Get five free group fitness classes just for bringing your Playa Vista neighbor!
Holiday Blanket Drive: Help someone stay warm this winter! Donate blankets to Food on Foot. You'll receive a coupon for one free group fitness class for every blanket donated.
12 Days of Fitness: Join us for our 12 day fitness challenge from December 1st through 12th
Merryland Dance Holiday Camps: Offering two great programs. The Winter Wonderland Spectacular and Hip Hop Holiday
Holiday Pricing Specials: Gift certificates can be purchased for all our programs and services! Also, check out special holiday pricing on personal training, nutrition and life coaching.
Registration and details for The Resort fitness programs can be found on the Resort Website via PlayaLink.
OTHER RESIDENT PROGRAMS
ARTSY KIDS
For Kids of All Ages
Tuesdays, 10 – 11am for ages 2 – 3
Thursdays, 3 – 4pm for ages 6 and older
Fridays, 3 – 4pm for ages 3 – 5
The CenterPointe Club
The Resort Flex Room
artsykidspv@gmail.com
www.facebook.com/artsykids
BRICKS 4 KIDZ
For AGES 5.5+
Thursdays, 3 – 4pm for ages 5.5 and older
The CenterPointe Club
www.bricks4kidz.com
BABY BOOT CAMP
Tuesdays, Wednesdays and Thursdays
9:30 – 10:30am
Concert Park
www.babybootcamp.com
CLUB MOMME
The CenterPointe Club
www.clubmomme.com/los-angeles
COACH DEREK, INC.
Youth Multi-Sport (Ages 2 – 14)
Sports Park, Concert Park and Crescent Park
www.coachderek.com
EURO SOCCER
Saturdays and Sundays
Sports Park
www.eurosoccerusa.com
HEAD ABOVE WATER SWIM SCHOOL
Tuesdays, Thursdays and Saturdays
The CenterPointe Club Pool
www.headabovewaterswim.com
JELLY BEAN JAMZ
Mondays, Wednesdays and Fridays
The CenterPointe Club
www.jellybeanjamz.com
KICK AND PLAY – SUPER SOCCER STARS
The CenterPointe Club
www.supersoccerstars.com/kickandplay
MARINA MUSIC TOGETHER
Mondays, 10:00am
The CenterPointe Club
www.marinamusictogether.com
PLAYA VISTA MUSIC
Musical Instrument Instruction
Mondays and Thursdays
3:45pm, 4:45pm, 5:35pm
The Resort Flex Room
310.633.0662
playavistamusic@gmail.com
www.playavistamusic.com
PLAYA VISTA SWIMMING CLUB
For ages 5 – 12 and adults
Mondays, Wednesdays and Fridays, 6:30am (adults)
Mondays – Thursdays starting at 3:15pm (children)
The CenterPointe Club Pool
www.playavistaswimming.com
PROFESSIONAL WOMEN TOASTMASTERS
1st and 3rd Thursdays
7 – 9pm
The CenterPointe Club
Julie4growth@gmail.com
SO FLY KIDS DANCE & TUMBLING CLASSES
(Ages 18 months and up)
Mommy & Me, Ballet, Jazz, Hip-Hop, Tumbling, & Musical Theatre
The CenterPointe Club Great Room & 1st Floor Conference Room
www.soflykids.com
SO FLY KIDS SWIM CLASSES
Ages 3 months and up
Private, Semi-Private, Group, and Core/Immersion Swim classes Mondays, Wednesdays, Fridays, and Saturdays
The CenterPointe Club Pool
www.soflykids.com/swim
SONKI FITNESS BOOT CAMP
Mondays, Wednesdays and Fridays
Sports Park – 6:30am
Oberrieder Park – 6:30pm
www.sonkifitness.com
SPARKLE N SPRINKLE
Last Wednesday of the month
The Resort Flex Room – 6:30pm
310.880.9054
STORY ALIVE
Tuesdays – 3pm (2 – 4 years)
The CenterPointe Club
storyalivetheatre@gmail.com
www.storyalivela.com
STROLLER STRIDES
Mondays, 3pm
Tuesdays, Wednesdays and Thursdays, 9:15am
Saturdays, 10am
Sports Park
www.westside.fit4mom.com
SUPER SOCCER STARS
Mondays, Fridays and Sundays
Concert Park
www.supersoccerstars.com
TGA GOLF
Crescent Park Putting Green
www.LosAngeles.PlayTGA.com
TGA TENNIS
Oberrieder Park Paddle Tennis Courts
www.LosAngeles.PlayTGA.com
ZIMMER WEST
Thursdays, 10am to 2pm
The Resort Flex Room
www.zimmermuseum.org
Join our Interest List for news and updates and to be included in upcoming special events. Check back often and be sure to LIKE us on Facebook to be kept in the loop.