September 6, 2016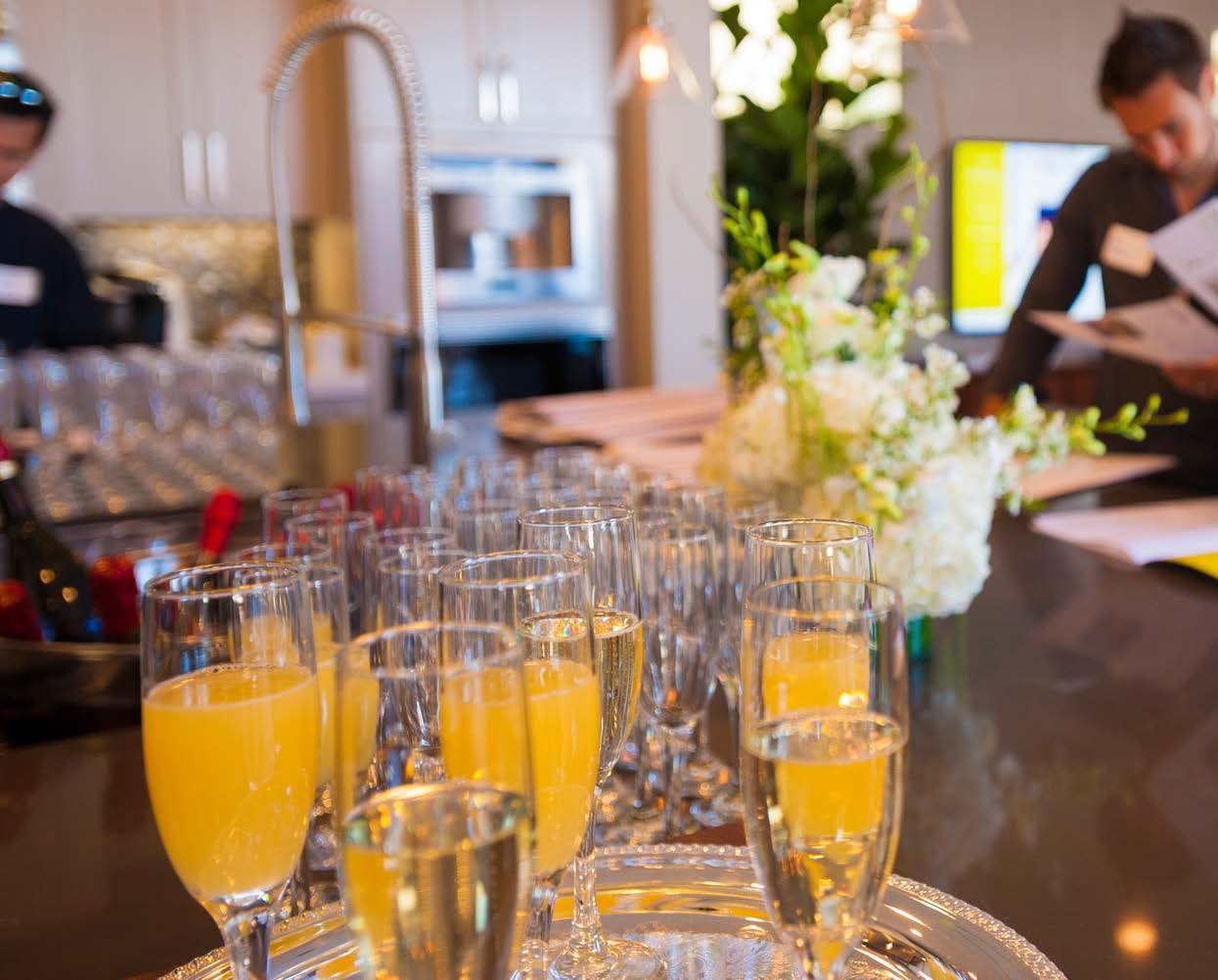 Community events mean fun times with family and friends in and around Playa Vista. Check out the lineup to see what's in store.
Brunch & Bubbly
Saturday, September 10th
The CenterPointe Club
9am to 10:30am
Indulge in a champagne brunch! Complete with a mimosa bar and tasty menu, Brunch & Bubbly is a great way to start your weekend. Of course we'll have fun non-alcoholic options available too. Admission is $5 per person. Guests under 21 years enjoy free admission. Tickets are limited and non-refundable. Please visit PlayaLink to purchase your ticket to this event.
Campus Brunch & Bubbly
Thursday, September 15th
9am to 10:30am
Central Park Bandshell
Treat yourself to a splash of bubbly and a delicious brunch. Campus employees are invited to join us for their own Brunch & Bubbly for an assortment of breakfast bites, fruit, coffee and non-alcoholic mimosas. Make sure to bring your Campus ID badge!
The Bay Foundation
Thursday, September 22nd
5:30 pm
Pacific Park on the Santa Monica Pier
The Bay Foundation invites you to celebrate in their 2nd Annual Coastal Connections event at Pacific Park on the Santa Monica Pier, featuring entertainment, food, passes for all the rides and much more! Please visit PlayaLink for more information on this event.
Movie at the IMAX Headquarters
Thursday, September 29th
6:30pm to 9pm
Experience a special movie screening at the IMAX headquarters at The Campus! This feature presentation will be an animated comedy for all ages (PG rating) and it's so secret we can't even share the name yet. Tickets will be available on a first come, first serve basis on Monday, September 12th at 10 am. For more information on reserving your tickets, please visit PlayaLink.
Oktoberfest
Friday, September 30th
The Resort Club Room
7pm to 9pm
Come celebrate Oktoberfest in Playa Vista! Dance to German Oom-pah while enjoying a variety of German food and beer. Admission is $25 per person and includes a souvenir beer stein. Must be 21 years of age or older to attend. Tickets are non-refundable. Please visit PlayaLink to purchase your ticket to this event.
The Resort Fitness Center
Back-to-School Group Fitness Special
30 days of unlimited classes for ONLY $49.99
Must purchase package between Sept. 1st – 15th (no extensions)
Visit The Resort Website via PlayaLink for more details
8-Week Weight Loss Challenge
Starts: September 12th – Nov. 7th
Price: $79 per person
Registration: August 22nd – Sept. 12th
Challenge includes: private consultations, nutrition and weight training workshops, team workouts, free group fitness classes and support from The Resort staff!
Winner receives 1 free week at Wellfit Malibu (a fitness vacation valued at $2400). Visit The Resort Website via PlayaLink for more details.
FREE Group Fitness Classes
The Resort
Fit Camp – September 7th, 12th, 21st & 26th @ 6 am
Tone N' Stretch – September 10th & 24th @ 8 am
Circuit Training – September 14th & 28th @ 9:30 am
Visit The Resort Website via PlayaLink for more details.
Flu Shots and Sports/Back-to-School Physicals
Playa Vista Medical Center, located in The Shops at Concert Park, will start offering low-cost flu vaccinations in September for Playa Vista residents and their families. In addition, physicians are able to provide sports and back-to-school physicals and travel vaccinations. You can stop in and introduce yourself to receive a free blood pressure check and gift. Open 8 am – 8 pm Monday through Friday and 8 am – 4 pm on the weekends. No appointment is necessary.
Welcome to the Playa Vista Family
It's the little things that bring us the greatest joy! Playa Vista Community Services and Whole Foods want to welcome your newborn baby to the Playa Vista family. If you live in Playa Vista and have had a baby in the last three months, visit PlayaLink. We have a special treat to help welcome all the new experiences, thrills and wonders that parenthood brings.
Neighbor in Need
Life is full of challenges and, as a good neighbor, we understand how stressful that can be. Playa Vista Community Services and Whole Foods will begin accepting "Neighbor in Need" requests. Every month, we will select one request to fulfill. Our goal is to support our neighbors through this tough time. To learn about this community program, please visit PlayaLink.
Save the Date in October
Thursday, October 20th: Campus Bagels & Brew at Central Park Bandshell (Don't forget your Campus ID Badge!)
Saturday, October 29th: Harvest Fest at Concert Park
Join our Interest List for news and updates and to be included in upcoming special events. Check back often and be sure to Like us on Facebook to be kept in the loop.