Seabluff Flats – January Community Update
January 18, 2017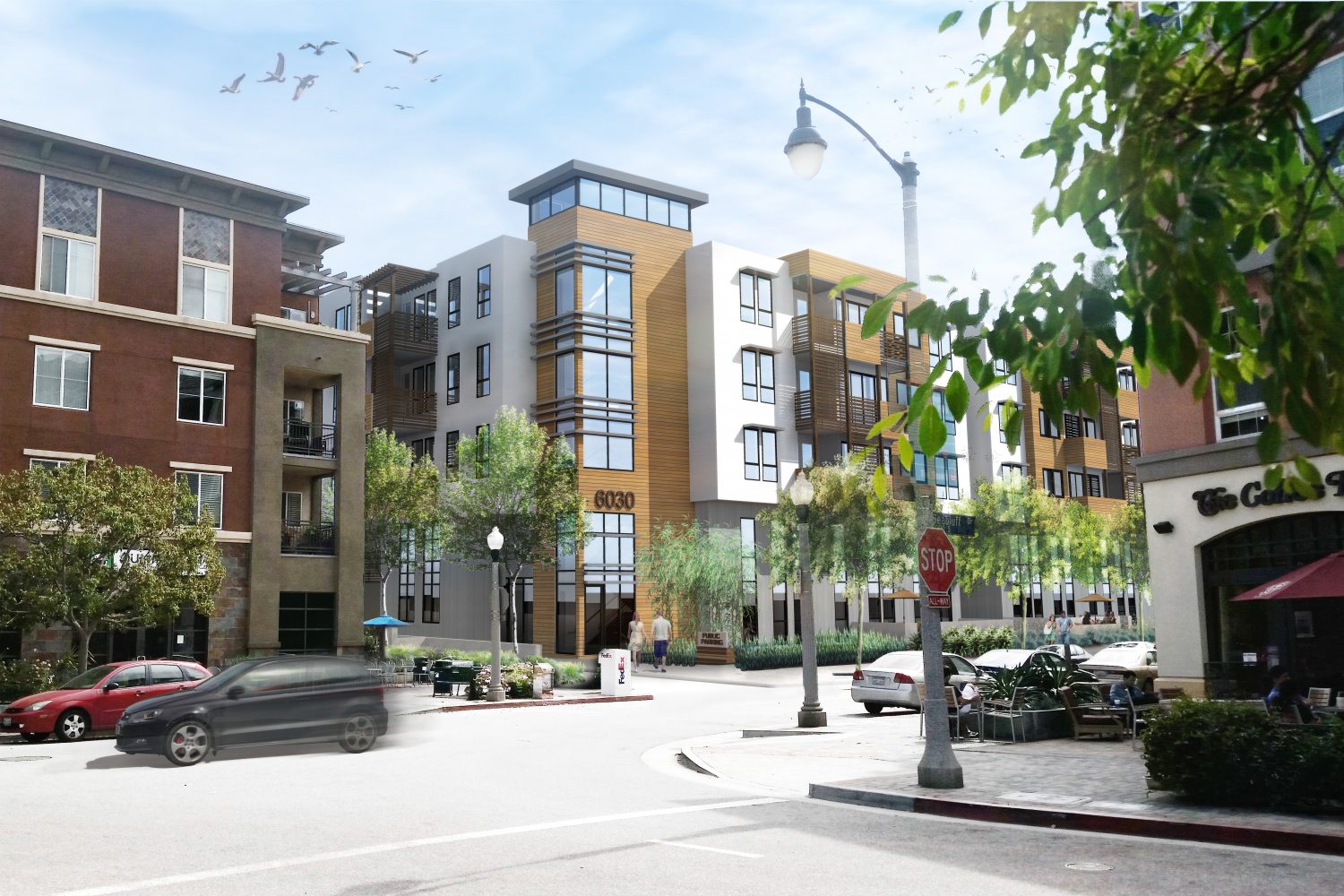 UPDATE – January 30th
For the week of January 30th, Seabluff Drive will be closed at Bluff Creek Drive to local access only. To enter the retail parking lot or Matisse driveway, please use Para Way to Discovery Creek, Dawn Creek to Discovery Creek or the north side of Bluff Creek Drive to Seabluff Drive. Guests will not be able to turn onto Seabluff Drive from the south side of Bluff Creek. Traffic control measures have been placed to assist drivers.
For the week of February 6th, construction activity will take place in the intersection of Seabluff Drive and Discovery Creek. Please drive slowly through this area while construction is at work.
---
January 18th
We'd like to keep the Playa Vista community informed about construction in and around the neighborhood. We'll be providing brief monthly updates on what's planned right here on the Playa Vista blog.
Seabluff Flats construction hours are from 7am to 5pm Monday through Friday and from 8am to 5pm Saturday.
On January 18th, sidewalk access along the perimeter of Seabluff Flats will be temporarily blocked off while older fencing is removed and new fencing is installed.
Storm drain construction will begin this month, and storm drain pipes have been staged along Seabluff Drive in preparation. Once work begins, intermittent traffic control will be in place on Seabluff Drive between Bluff Creek Drive and Discovery Creek to ensure the safety of vehicles. Trenches will be excavated for the installation of pipes and catch basins for Seabluff Flats. Work is anticipated to be complete in one month.
Due to the recent storms, water will be pumped out of the construction site. Work will commence at the end of January.
Upcoming street and sidewalk closures will remain in effect until the completion of Seabluff Flats.
Discovery Creek between Seabluff Drive and Celedon Creek will be closed to vehicular traffic during the construction of Seabluff Flats. The sidewalk on the south side of Discovery Creek will remain open to pedestrian traffic.
The sidewalk on both sides of Seabluff Drive will remain accessible during construction.
The sidewalk adjacent to the construction site on Celedon Creek will be partially closed to pedestrian traffic.
Construction parking for Seabluff Flats will be located on the south side of Bluff Creek Drive. There will be no construction parking in front of any of the parks.
If you have additional questions, please contact the site manager, Robert Kegley, at 818-634-0483.
Information is subject to change based on weather, construction schedules and other factors.
Check back for new updates and be sure to LIKE our Facebook page to stay in the loop.