GlobeSt. – Housing Prices Up 19%
August 25, 2014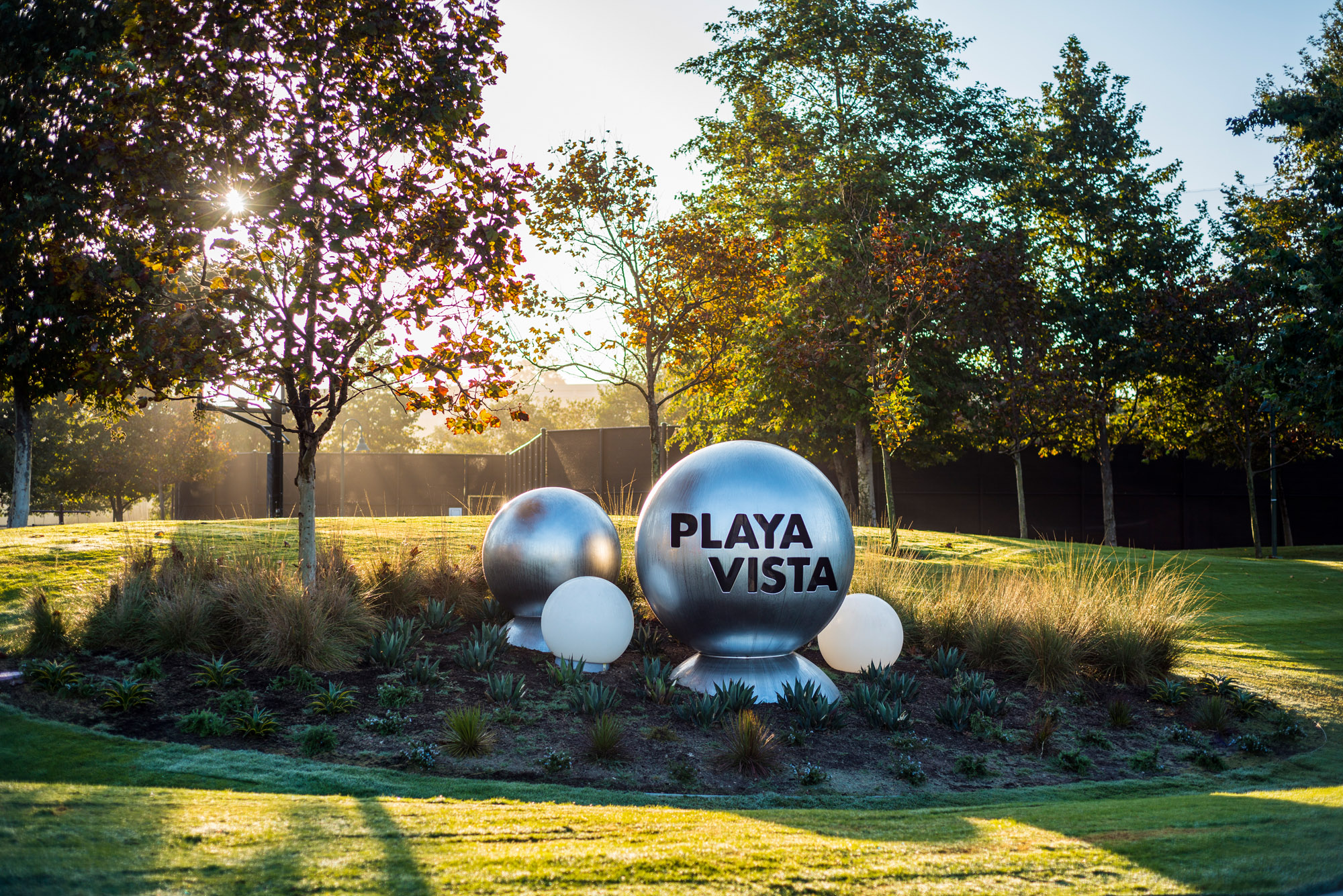 Banks: "The tech and entertainment culture of Los Angeles is shifting real estate's center of gravity."
LOS ANGELES—The Silicon Beach tech-industry movement has helped to fuel rapid growth in the South Bay and surrounding Beach Cities markets, according to Alison Banks, director of marketing for Playa Vista at Brookfield Residential, the developer of the highly popular Playa Vista mixed-use community project. Playa Vista made quite a few headlines this year after IMAX and Sony relocated their corporate headquarters to the Campus at Playa Vista and after Clarion Partners purchased theLatitude 34 office building for $133 million. We sat down with Banks to take a closer look at the market's growth and to find out what is attracting these companies and tenants. Here is what she had to say:
GlobeSt.com: What is driving growth in the Silicon Beach markets?
Alison Banks: The tech and entertainment culture of Los Angeles is shifting real estate's center of gravity. As the line blurs between these two fields, and as Silicon Valley seeks synergy with L.A.'s creative talent pool, Silicon Beach is the new center for both homes and headquarters.
The impact can be traced to the 2011 arrival of Google in the Frank Gehry-designed "binoculars" building in Santa Monica. It attracted a tide of high-end homebuyers and renters, including Silicon Valley leaders. The creative beach vibe spurred start-ups to seek offices and homes. Since then, growth and activity has spilled southward to the Playa Vista area.
GlobeSt.com: What has been tenant, both office and residential, response to Playa Vista? Alison Banks: On the office side, The Campus at Playa Vista has room for approximately 3 million square feet of creative office space. This is a huge component of the masterplan by Brookfield Residential. One after another, creative firms have taken root here. Google chose Playa Vista to establish YouTube Space LA, its flagship center for content creation. It is joined by the SoCal outpost for Facebook, Belkin, digital entertainment firms Konami, ICANN, Rovi, as well as Cybercoders and USC Institute for Creative Technologies. Also here is the future headquarters of IMAX, which is exiting Santa Monica.
A strong sign of financial interest in Playa Vista was real estate investment manager Clarion Partners' recent acquisition of the approximately 300,000-square-foot office complex Latitude 34. Microsoft and TMZ are neighbors in the greater Playa Vista area as is Sony Computer Entertainment, which, like IMAX, defected from Santa Monica.
The residential transformation is equally vigorous. Earlier this year, Playa Vista opened the first of its final new neighborhoods. Ultimately, 2,800 residences will be built – the largest collection of new homes Los Angeles has seen in many years. They have been quickly embraced by the tech and entertainment community, including executives who purchase homes to be near their offices. In West L.A., there are approximately three jobs for every housing unit, so closeness is a major attraction. Over 120 of these homes – most between $1 million and $2 million – have now sold.
GlobeSt.com: What is the target demographic of Playa Vista, and how have you been able to attract this demographic?
Alison Banks: The range of neighborhoods and targets here are broad, but one interesting trend is the evolution from couples to families among those already living in Playa Vista. 31% of our new buyers are couples with children, and 15% are couples planning children. For these – and buyers outside of the community – one large draw is Playa Vista Elementary School. The K-5 LAUSD "Demonstration School" is focused on STEM curriculum (Science, Technology, Engineering, Math). It's a model for teaching and learning, in partnership with Loyola Marymount University, and enjoys vigorous support from parents and the greater community.
The top fields of work include finance/real estate, healthcare, professional management, entertainment/arts and technology. Entertainment and technology combine for 20% of our buyers, the highest share. That's no surprise considering how Playa Vista has come to represent the growth of Silicon Beach.
GlobeSt.com: This is a market that has grown really rapidly within the last few years. What are the challenges to growing so quickly?
Alison Banks: High demand has pushed housing prices in the Beach Cities and South Bay about 19 percent higher than last year, according to most reports. The most dramatic growth is in the resale markets of Santa Monica and Venice. As with the office market, space is constrained in those areas.
On the office side, the adaptive reuse of "cool" industrial space is valued highly by creative tenants, and that has driven the healthier end of West L.A.'s commercial real estate market. But those types of buildings have become scarce or too small for growing companies. The relative roominess at Playa Vista is a relief valve for this pressure.
Altogether, the real-estate dimension of Silicon Beach is a huge positive. As employees and entrepreneurs put down roots close to where they work, more venture capital funds flow in, more start-ups launch, and more companies go public or expand. It's an exciting time to live and work in Silicon Beach.