July 14, 2014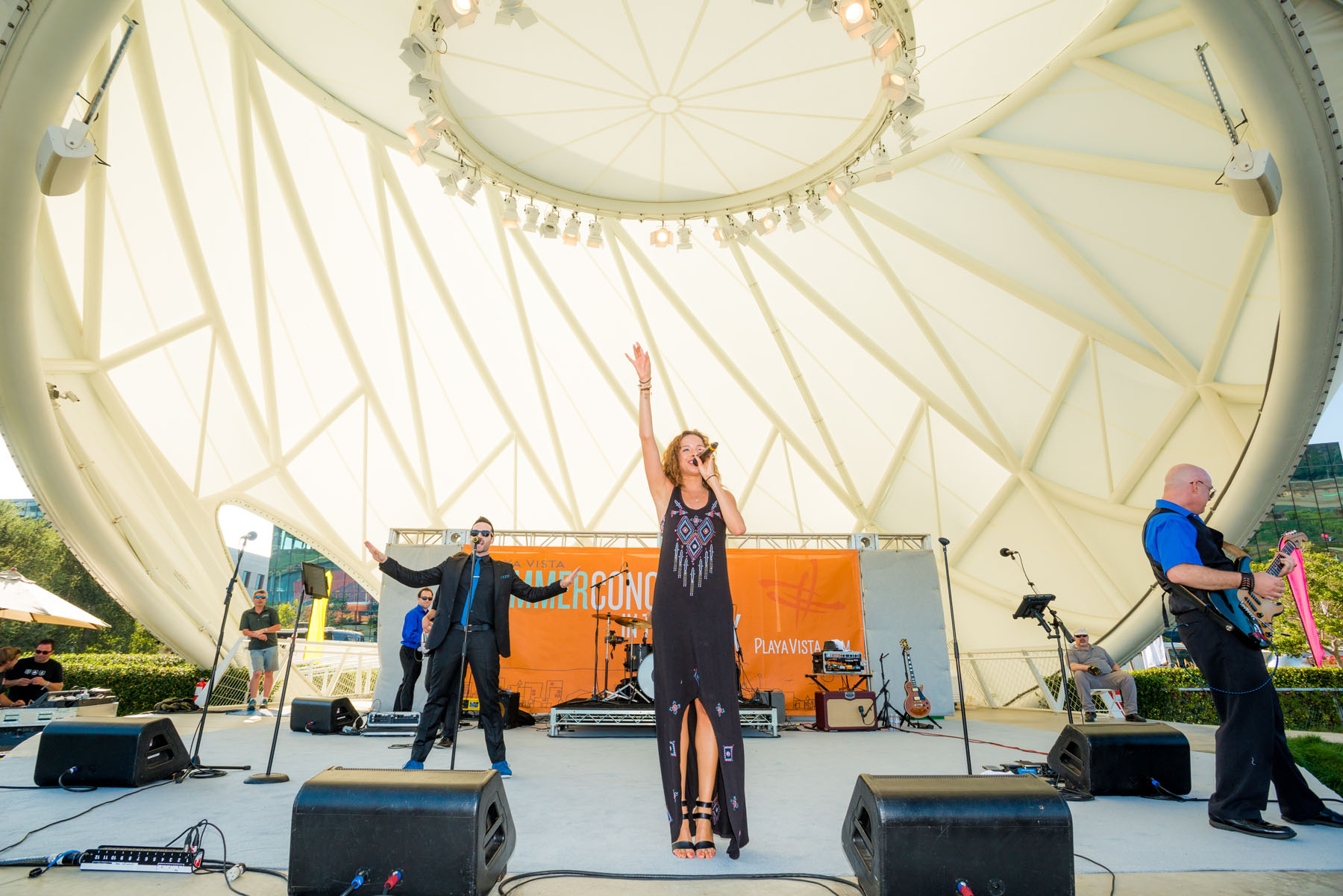 Ready for more Concerts & Movies in the Park? Check out what's coming up next and be on the lookout for updates on the food truck lineups! See you there!
7/20    SUN
Concert in the Park: DSB
Concert Park
5-6:30PM
Revered by fans as the "next best thing" to Journey, DSB delivers the concert experience that will keep you believin'.
Food trucks open at 4PM.
Food truck lineup:
Canvas Food Truck
Chili Philosopher
Green Truck
The Lobos Truck
Sweet E's
The Surfer Taco
Luckdish Curry
7/25      FRI
Movie in the Park: The Breakfast Club
Central Park Bandshell
8-10PM
Food trucks open at 5PM.
Just a reminder: For safety and health reasons, please leave Fido at home or at the perimeters of the park during the concert.
Getting to Concert Park: Park at The Shops at Concert Park near the corner of Seabluff Drive and Discovery Creek or, if you're nearby, feel free to stroll on over.
Getting to Central Park Bandshell: Take advantage of the free Playa Vista event shuttle, which starts at 4:45PM and runs continuously until 11PM. Pick-ups and drop-offs are in front of Yummy.com at Pacific Promenade and Seabluff Drive. You can also park at the Hercules Campus Lot for $9.
For complete details on everything that's going on in Playa Vista this summer, check out our summer events calendar!
Join our Interest List for news, updates and to be included in upcoming special events. Check back often and be sure to LIKE us on Facebook to be kept in the loop.