Summer Fun Is Starting Early
April 30, 2018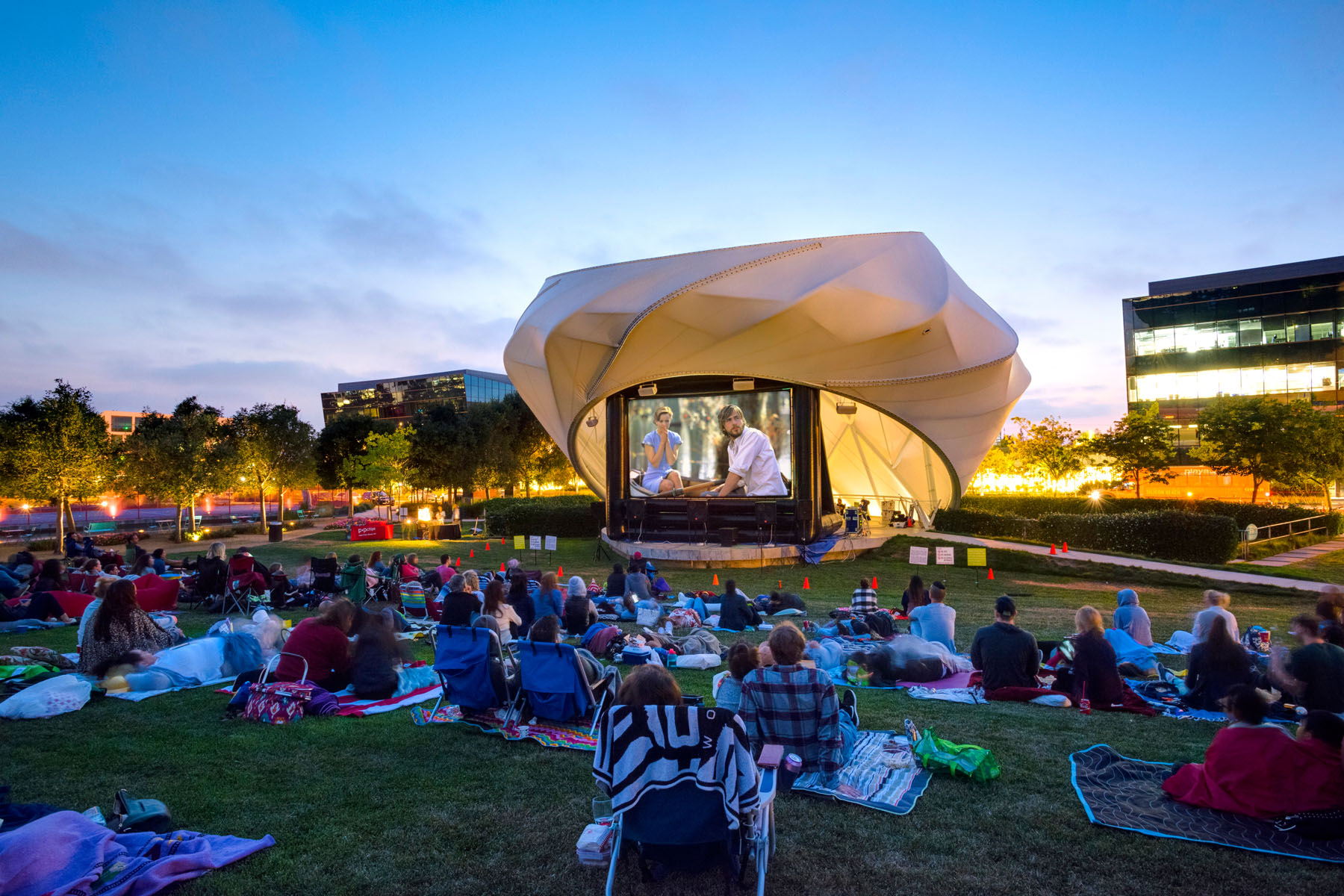 There's plenty happening in Playa Vista this May, and even more excitement is on the way this summer. Check out what's coming up in the weeks ahead.
Community Events
Cinco de Mayo Celebration
Saturday, May 5th
Central Park Bandshell
3pm – 5pm
Join Playa Vista Community Services (PVCS) and Meredith Schlosser with the SFJ Group, for a festive Cinco de Mayo Celebration at the Central Park Bandshell.  Enjoy dance performances by Groupo Folklorico La Rosa and a live mariachi band!
Community Yard Sale
Saturday, May 5th
Crescent Park
8am – 3pm
It's time again for spring cleaning! Declutter your home and join in the Community Yard Sale. Browse through all the items your Silicon Beach neighbors are selling. Please contact resident Jennifer Kingshott by email at outdoorgirl9@gmail.com to learn more and register as a seller!
Campus Brunch & Bubbly
Thursday, May 24th
Central Park Bandshell
9am – 10:30am
Treat yourself to a splash of bubbly with Campus colleagues at a delicious brunch! Campus employees are invited to join us for Brunch & Bubbly, offering an assortment of breakfast bites, fruit, coffee and non-alcoholic mimosas. Don't forget your company ID badge!
Playa Vista Daily & Beach Shuttle Giveaways!
Memorial Day Weekend
Leave the car at home and head to the beach this holiday weekend or to your favorite spots in Playa Vista on the Daily and Beach Shuttles. Be on the lookout for surprise giveaways over the holiday weekend – while supplies last!
The Resort/Elevation Fitness
Free 30-Minute Kettlebell Workshop
Wednesday, May 2nd
The Resort
6:30pm
Kettlebells are incredible for whole body movement and can improve muscle tone, body composition and strength. They're also great for cardio conditioning and even active recovery. Trainer Beth will demonstrate form and technique while putting you through a basic workout to learn the fundamentals of kettlebell training. Spots are limited so sign up today via PlayaLink!
Body Fat Testing with the Hydrostatic Body Fat Truck
Saturday, May 5th
The Resort
7am – 1pm
Get dunked in the hydrostatic body fat test and get one of the most accurate measurements of your body fat! It's $35 for returning clients and $49 for new clients. Reserve your spot at BodyFatTestLA.com.
2nd Annual Playa Vista Fit Expo
Saturday, May 12th
The Resort
10am – 1pm
Come out for Playa Vista's biggest fitness event of the year! Get ready for a fun fitness-filled day with free workout classes, vendor booths, food trucks, raffle prizes and the highly anticipated "Fittest Man & Woman of Playa Vista Competition!" Pre-registration is highly recommended, and the first 100 to sign up will be entered to win a raffle prize! It's exclusively for Playa Vista residents, so register today via PlayaLink!
Soles4Souls Shoe Drive
Saturday, May 12th to Tuesday, June 12th
The Resort
The Resort has teamed up with Soles4Souls to collect shoes for those most in need, so it's time to clean out your closet! We want your old shoes (as long as they're in good condition). Collection will start on May 12th at our Fit Expo and continue until June 12th. Our goal is to donate 250 pairs of shoes – help us succeed!
Merryland Dance Classes
Check out the new subscription series with Merryland Dance! Now, you can have your favorite dance class on a recurring payment plan. Classes offered include Baby Ballerina, Prima Ballerina, Jazzy Kids, Fairytale Ballet, Banging Ballet Body, Kids Combo and Hip Hop Ballet Barre. Sign up today via PlayaLink!
Summer Group Fitness Schedule Launching in May
Check out all the new classes on our Group Fitness Calendar, including Aqua Class and other fun specialty classes! Register today via PlayaLink.
Save the Date!
Saturday, June 2nd – Playa Vista PlayDay at The Pointe from 10am to 1pm
Saturday, June 9th, 16th, 23rd & 30th – Free Yoga for a Cause at Concert Park from 9am to 10am
Sunday, June 17th – Concert in the Park at Concert Park from 5pm to 6:30pm
Friday, June 22nd – Movie in the Park at the Bandshell from 8pm to 10:30pm
Thursday, June 28th – Campus Bagels & Brew at The Bandshell 9am to 10:30am (company ID required)
Join our Interest List for news and updates and to be included in upcoming special events. Check back often and be sure to Like us on Facebook to be kept in the loop.