July 30, 2015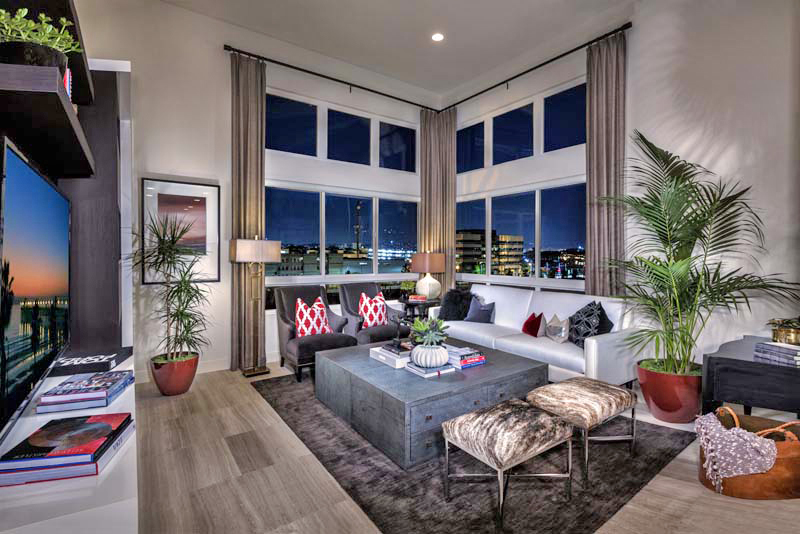 Fall in love with all of the current new home options and explore the new neighborhoods coming soon to Playa Vista. Camden by Brookfield Residential won The Nationals 2015 award for Attached Community of the Year and, most recently, Skylar by KB Home won two Gold Nugget awards for Best Attached Community of the Year and Best Multifamily Housing Community. Camden combines the East Coast brownstones with a beachy West Coast vibe, and Skylar's coastal contemporary flats offer energy-saving features and open floor plans. There's a bit of everything to fit your style—and all of it embodies life on the Westside. Model homes and sales offices for the new home neighborhoods are open Monday through Friday, 11AM – 7PM and weekends, 10 AM – 6 PM.
Soon to hit the scene are Brookfield Residential's three new home neighborhoods Everly, Marlowe and Jewel. These neighborhoods of three-story detached homes, which are among the final detached residences coming to our community, each bring its own unique style. Be sure to sign up for the interest lists to receive updates.
The new apartment homes at Runway North and South by Lincoln Property Company, Phoenix Property Company and Paragon Commercial Group are now open for tours and move-ins. Call 310.800.1145 or email info@liveatrunway.com to schedule a personal tour. Villas at Playa Vista by Irvine Company is coming soon. The leasing office for Villas is located at The Resort (12852 Runway Road, Playa Vista, CA 90094) and is open from 10AM to 6PM.
Join our Interest List for news and updates and to be included in upcoming special events. Check back often and be sure to LIKE us on Facebook to be kept in the loop.