June 28, 2016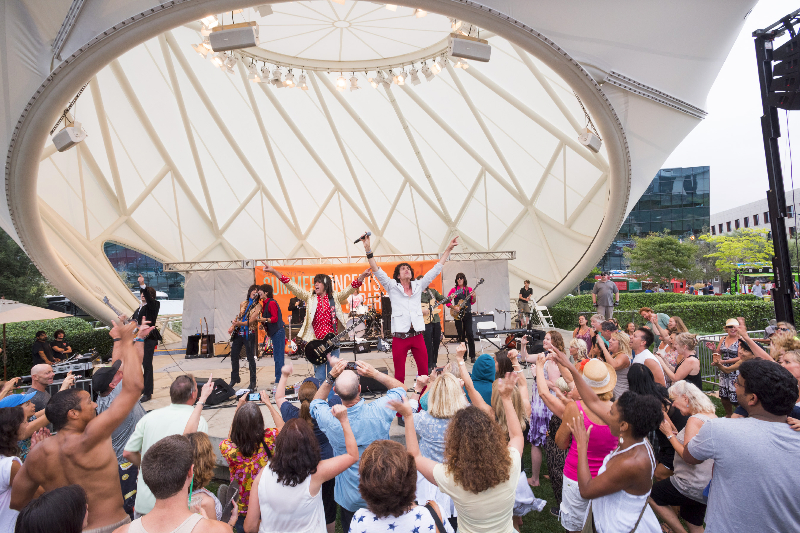 The fantastic summer evenings in Playa Vista continue with an exciting lineup of events paired with gourmet food trucks. Now through August 12th, you can enjoy a season of blockbuster flicks and dance-worthy concerts. So, mark your calendar for the upcoming events in July! Get the full schedule and details here.
To get to Central Park Bandshell: Millennium Drive is now fully open so you can walk, bike or take the free Playa Vista Daily Shuttle and be dropped off at Artisans Way or at Waterfront and Lake Center drives. Parking at Hercules Campus is available for a fee.
To get to Concert Park: Park at The Shops Parking on Seabluff Drive or, if you're nearby, feel free to stroll or bike over. You can also take the free Playa Vista Daily Shuttle and get off at Pacific Promenade and Para Way.
Upcoming Movie in the Park
Friday, July 29th
Inside Out
8pm – 10pm
Central Park Bandshell
Riley is a happy 11-year-old girl whose emotions try to guide her through a difficult, life-changing event. Food trucks are open at 5pm for Movies in the Park. Thank you Time Warner Cable and FilmLA for sponsoring this event!
Food Truck Lineup:
Cousins Maine Lobster
The Grilled Cheese Truck
India Jones Chow Truck
Sweet Amsterdam
Yalla
Upcoming Concert in the Park
Sunday, July 24th
Impact
5pm – 6:30pm
Concert Park
Rock, soul and Top 40 dance hits, from some of your favorite bands including: Rihanna, Bruno Mars, Katy Perry, Michael Jackson and Lady Gaga.
Food Truck Lineup:
Burnt to a Crisp
Kona Ice
The Lobos Truck
Middle Feast
Paradise Cookies
PostcardsCAS
Richeeze
Boulevard Salad
Join our Interest List for news and updates and to be included in upcoming special events. Check back often and be sure to Like us on Facebook to be kept in the loop.