November 28, 2016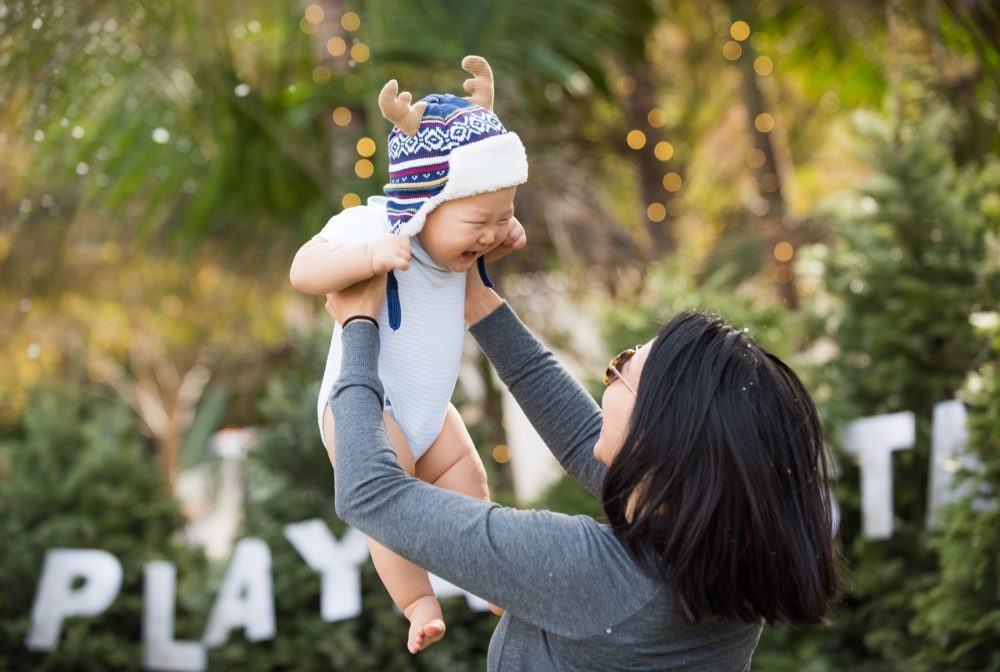 Check out what's happening for the holidays as we wrap up 2016. Happy Holidays!
Holiday Hangout
Saturday, December 3rd
The Resort
4pm to 7pm
We're so excited to bring the Holiday Hangout back to The Resort. There'll be holiday-inspired activities, a photo booth, winter craft area, DJ, gourmet food trucks, Silent Disco and twinkling lights everywhere. PLUS, the Tinseltones carolers will be at the event spreading holiday cheer!
LAPD's Santa's Sleigh
Thursday, December 8th
Concert Park
5:30pm
Say hello to Santa! He's riding in on the LAPD sleigh, so stop by Concert Park on Runway Road to take part in all the fun! The sleigh stops for 15 to 30 minutes, so bring your children and camera. If there's rain, the sleigh will be canceled.
LAPD Pacific Division Toy Drive
Saturday, December 10th
LAPD Pacific Division Station
10am to 3pm
The LAPD will be hosting its annual Toy Giveaway for children in need. Children and families will get the opportunity to meet and take a photo with Santa, enjoy drinks and snacks and receive a toy! To help support this worthy cause, please donate a new, unwrapped toy at one of the collection bins found at The CenterPointe Club or The Resort by Thursday, December 8th.
Santa Visits Runway
December 3rd & 4th
December 10th & 11th
December 17th & 18th
Runway Playa Vista
11am to 3pm
Runway is transforming into holiday central on select weekends in December. Santa will be visiting and The Craft Camper will set up a teepee with DIY projects. While you're there, you can enjoy s'mores and other treats! More details to come.
Runway Neighborhood Holiday Block Party
Sunday, December 11th
Runway Playa Vista
10am to 5pm
It's a neighborhood holiday block party! Take part in all-day fun with rides, music, shopping and sledding on real snow.
Playa Vista Walking Tours
Every Saturday and Sunday
Playa Vista Welcome Center
11am
Here's your chance to experience Playa Vista like an insider. Get to know and explore Playa Vista on an hour-long guided walking tour. Please note: the Welcome Center will be closed on Christmas Eve and Christmas Day as well as New Year's Eve and New Year's Day. There won't be tours on those holidays.
Welcome to the Playa Vista Family
It's the little things that bring us the greatest joy! Playa Vista Community Services and Whole Foods want to welcome your newborn baby to the Playa Vista family. If you live in Playa Vista and have had a baby in the last three months, visit PlayaLink. We have a special treat to help welcome all the new experiences, thrills and wonders that parenthood brings.
Neighbor in Need
Life is full of challenges and, as a good neighbor, we understand how stressful that can be. Playa Vista Community Services and Whole Foods will begin accepting "Neighbor in Need" requests. Every month, we will select one request to fulfill. Our goal is to support our neighbors through this tough time. To learn about this community program, please visit PlayaLink.
Meditation & Relaxation
Wednesday, December 28th
Playa Vista Branch Library
6:30pm to 7:45pm
Join Doug Frankel, a longtime meditator, as he guides you through the journey of meditation. Check out the Playa Vista Branch Library's event calendar for details. 
The Resort
Fitness at The Resort
We are offering lots of Holiday Specials, so let us help you with all your New Year's goals and your holiday shopping list! Gift certificates available for all services. For more information, sign up on The Resort website.
New Year, New You – Six-Week Wellness Package
This package includes twelve personal training sessions, six group fitness classes, three nutrition coaching sessions and two life coaching sessions. Visit The Resort website for more details.
Jump-Start Your Fitness
Enjoy a four-week fitness package that includes four personal training sessions, one nutrition coaching session and one life coaching session. For questions, or to purchase, please contact Jenny at j.jaucian@contactelevation.com.
Coats, Blankets & Sock Drive!
The Resort
November 28th – December 31st
It's time to go through your closets and donate to those in need! Help us reach our goal of 50 coats and blankets (new or slightly used) and 500 new pairs of socks!
Check In to Win at The Resort
December 1st – 12th
Check in with your PlayaLink username each day you visit The Resort fitness center and you'll be entered to win a daily drawing!
Mindful Awareness Meditation for Health & Well-Being
Enjoy a six-week series that begins in early January and costs $197 (senior discounts offered for 65+). Designed to help anyone develop their sense of calm and wellness, the program allows participants to learn about scientific research, which shows health benefits of mindfulness and a variety of other practices such as mindful eating, walking meditation and valuable compassion practices. Useful handouts and audios will be offered to support participants as they learn to bring these practices into their daily lives. There is no religious affiliation to these classes. FREE classes offered Thursday, Dec. 8th at 7:30pm and Sunday, December 11th at 9am. Come check it out!
Join our Interest List for news and updates and to be included in upcoming special events. Check back often and be sure to Like us on Facebook to be kept in the loop.