July 28, 2017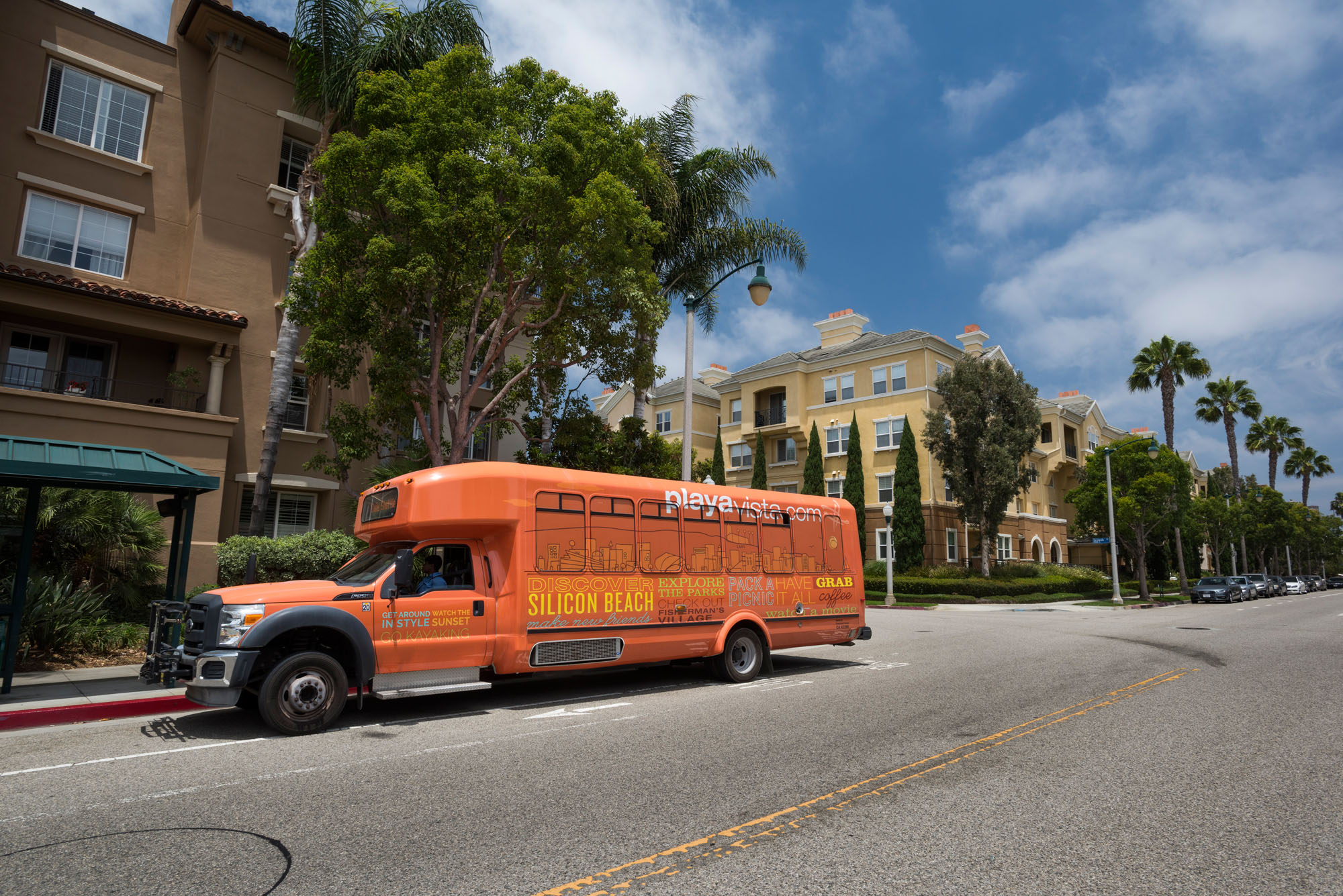 Get out and about the easy way. The free Playa Vista Daily and Beach Shuttles let you ride in comfort. You can head down to the beach, over to The Campus and all over Playa Vista without having to think about parking or driving in traffic.
Regular stops throughout Playa Vista and select spots in Marina del Rey and Venice make getting where you want to go easier than ever.
Check out the full Beach Shuttle schedule »
Check out the full Daily Shuttle schedule »
Join our Interest List for news and updates and to be included in upcoming special events. Check back often and be sure to Like us on Facebook to be kept in the loop.