LA Business Journal – Ad Agency Row
January 6, 2014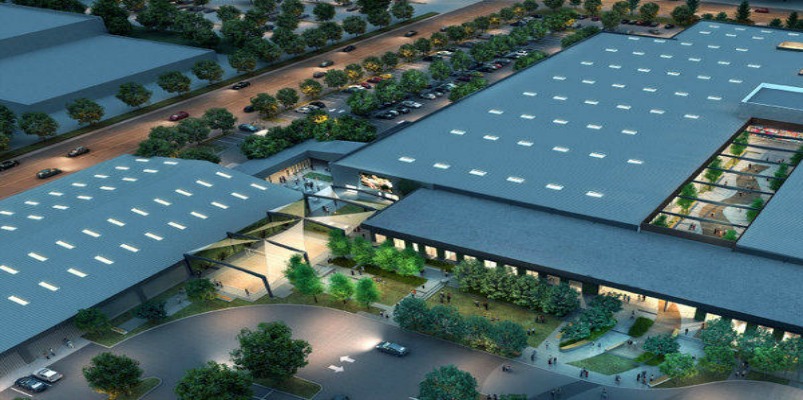 Advertising agencies in New York have Madison Avenue to call home, but in Los Angeles that place is becoming Jefferson Boulevard in Playa Vista. In fact, it is now sometimes called "ad agency row."
Agencies 72andSunny and TVGla settled into new offices there last year, and Team One and Kastner & Partners will move there in March from El Segundo and Santa Monica, respectively. They will join several others already there.
Of the top 10 advertising companies on the Business Journal's list of local ad agencies, half of them will be in Playa Vista after Team One's move.
"The ad business is a momentum business," said Kim Getty, partner and chief creative officer of Deutsch LA – one of the agencies already established in Playa Vista. "So, when you see all of the agencies moving into this neighborhood and can sort of visibly see it and feel us building off each other, it's very exciting."
One draw is lower rent, at least compared with nearby Santa Monica and Culver City. Another is that converted warehouses in the neighborhood offer the super-trendy creative office space that features open floor plans that agencies believe foster teamwork.
"I think the space available in Playa allows ad agencies to come in and create from the ground up," said Susan Franceschini, executive director of ad industry trade group ThinkLA. "Ad agencies are creating things and they want something that represents their personality."
But while lower rent and open floor plans are enticing, the real draw is the community of tech and entertainment companies that has firmed up there recently. Playa Vista has become a spillover of sorts for the burgeoning Silicon Beach area of Santa Monica, particularly attracting firms that create entertainment for the Internet.
Franceschini said the addition of ad agencies creates a talent pool for creative firms to fish from when seeking future employees.
L.A.'s ad agencies have long been scattered mainly on the Westside, although Playa Vista has been home to TBWAChiatDay LA and Deutsch LA, which moved to the area in 1998 and 2000, respectively. The two are often referred to as "anchor agencies" by industry insiders because of their long residency in the area. But others have gradually moved in since. OMD Worldwide, Zimmerman Advertising, KDA Group and Ignition Creative also have offices there.
As a result, many in the industry now refer to the stretch of Jefferson Boulevard that runs through Playa Vista as ad agency row.
Paul Mareski, president of Team One, realized his firm's need to move after holding an agencywide meeting to discuss the company's move three weeks ago.
It was held inside a long corridor, with a 12-foot-high ceiling set up with speakers in the front and multiple screens placed throughout. He said the "very uninspiring" space validated Team One's plan to create a dedicated agency meeting room featuring a 35-foot ceiling with a huge screen and a sound system.
The new space, he said, will provide a more creative and seamless approach to collaboration while helping to retain employees and even recruit talent.
"In our current facility, we are in a pretty standard office building spread across four different floors with perimeter offices," he said. "We needed a space to collaborate."
After 25 years in El Segundo, Team One will be moving into a 64,000-square-foot office space with features such as individual workstations, 40 small conference rooms in addition to several larger ones and a mezzanine dedicated as hangout space.
"Three boxes we definitely wanted to check were airport proximity, proximity to existing clients … and an open canvas from which to create something new," said Mareski.
The agency's new offices will be in a 20-acre office complex called the Reserve. The complex features an outdoor sand volleyball court, a gym, a café and juice bar, along with dog grooming and walking services available to all tenants.
The agency has a staff of 374 with clients such as Lexus in Torrance and American Express Co. in New York. It also has a staff of 48 working in offices in Chicago; New York; Atlanta; Washington, D.C.; and Austin, Texas.
Chris Graves, chief creative officer for Team One, said that the new neighbors in Playa Vista, including entertainment companies such as Microsoft Corp., Sony Corp.'s gaming systems and media company TMZ are a good combination.
"I feel like in any business you're inspired by the people you're around," said Graves. "You want to be near the epicenter of where technology and content development and entertainment are starting to come together and that seems to be happening for that area right now."
Former wasteland
Playa Vista was one of the last remaining open spaces on the Westside, but massive development over the last 10 years has resulted in more commercial, residential and retail units. More development is planned, including a project called Runway at Playa Vista, a 14 acre mixed-use complex.
Kastner & Partners spent 10 years in Santa Monica, but Managing Director Richard Turner said with its lease ending, the agency decided to make its way to Playa Vista as they watched other agencies make the move.
"Initially, I wasn't sure about Playa Vista," he said. "It kind of felt like a wasteland before – sort of a no man's land. But as we started to look around and see this sort of migration of creativity and innovation, we decided to take a look and found a space that suited us really well."
In addition to handling the global account for Austrian energy drink Red Bull, the agency operates a side business called Kastner & Partners Garage that sells classic cars. So, it was important to have a space that could operate as an office for the ad agency as well as a showroom for cars.
The agency plans to move into a 15,000-square-foot space in the Annex, a six-acre office complex, which will also give it room to expand its staff of 45.
Dimitry Ioffe, founder and chief executive of digital marketing agency TVGla, said that the Playa Vista neighborhood was not as developed when the agency was founded in 2007, and that quickly changed after the recession.
"The area is really exploding," he said. "Playa has really started coming back."
When the agency needed a larger office to accommodate its staff of 62, it considered moving to El Segundo but found it too far and Santa Monica too expensive. Ultimately, the decision to stay in Playa Vista stemmed from the possibility of designing its two-level office space.
"The opportunity to completely build from scratch appealed to us," Ioffe said.
Travis Landrum at real estate firm Industry Partners in Santa Monica said office spaces in Playa Vista are typically converted warehouses – perfect for L.A.'s advertising industry.
"They can get a really efficient floor plan," said Landrum. "They have high ceilings so it feels more open and outdoor space. That's sort of the fundamental reasons why that market works."
Landrum's company estimates that lease rates in Santa Monica are $4.14 per square foot a month compared with $3.16 in Playa Vista for the third quarter.
Pop culture
72andSunny moved from El Segundo to Playa Vista in 2007. In May, it took a larger space in the former offices of Howard Hughes on the Hercules Campus, a 28-acre office complex.
Matt Jarvis, partner and chief strategy officer at 72andSunny, said it was important to remain in an area at the "intersection of tech and entertainment." It was also important to be in a space that could reflect the firm's flat-level management style as well as house its staff of more than 300.
"We've taken advantage of the open floor plan," said Jarvis. "There's not a person in our entire company including the leadership team who has their own office. Everybody shares space."
Patrick O'Neill, executive creative director at TBWAChiatDay LA, described Playa Vista as an empty lot when he first came to the agency's L.A. office from New York in 2006.
Now, he sees the area becoming more gentrified, likening it to Silver Lake, due to the construction of more condominiums and retail stores.
"Ad agencies are about pop culture and creativity," said O'Neill. "And when there's energy happening, people want to be around that."
Kim Getty of Deutsch LA said a hub of agencies in Playa Vista also makes the L.A. ad scene more attractive for recruiting talent and picking up clients.
"One benefit of agencies coming into the area is that it creates more opportunity for community," she said. "I think all creative agencies thrive on the chance to connect and meet each other.
"So, what we really need is a good bar."