Beach Shuttle Runs Friday – Sunday
June 16, 2013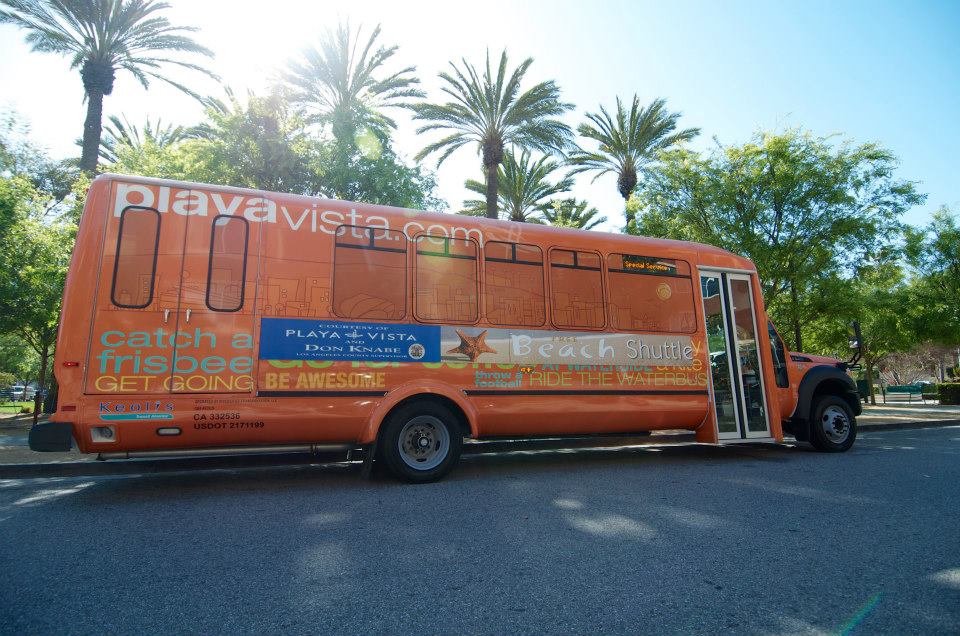 The FREE Playa Vista Beach Shuttle is in service for the summer every Friday-Sunday through the Abbot Kinney Festival on September 29th.  Grab you beach bag and sunblock for a day at the beach or take the shuttle for lunch on Venice Blvd.  No fighting for beach parking or feeding meters! View Schedule and Route here.
Campus Shuttle on Fridays
An additional Summer Friday Campus Shuttle will run Fridays making a round trip from The Campus to Concert Park on Playa Vista's residential side. The shuttle will run from 10am to 6pm.  During lunch, the shuttle runs every 10 minutes.  Outside of lunch, it runs every 30 minutes.  There are 2 pick-up locations – the  stop near Volleyball Park and the north side of Waterfront Drive across from the Bandshell.
The shuttle will take you to the stop by Concerto Lofts on Para Way.  You can have lunch at Piknic, Yummy.com or Sweet Fish Sushi or grab something at Pinkberry or The Coffee Bean. If you want to go to the beach, you can hop on another shuttle.
We know you also love Big Mango and Hangar 19- so be sure to support your Campus businesses too!
Join our Interest List for news, updates and to be included in upcoming special events. Check back often and be sure to LIKE us on Facebook to be kept in the loop.