March 31, 2014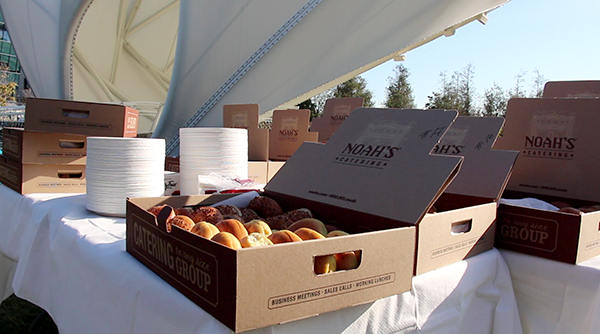 Employees in The Campus with valid ID badges are invited to get together and enjoy bagels and brew on Thursday, April 10 from 9 to 10:30 a.m at the Central Park Bandshell.
Nosh on Noah's Bagels in a variety of flavors, plus tons of shmears, fresh fruit, orange juice and coffee from Playa Vista's own Coffee Bean!
Join our Interest List for news, updates and to be included in upcoming special events. Check back often and be sure to LIKE us on Facebook to be kept in the loop.