Take a Ride to The Campus
July 28, 2013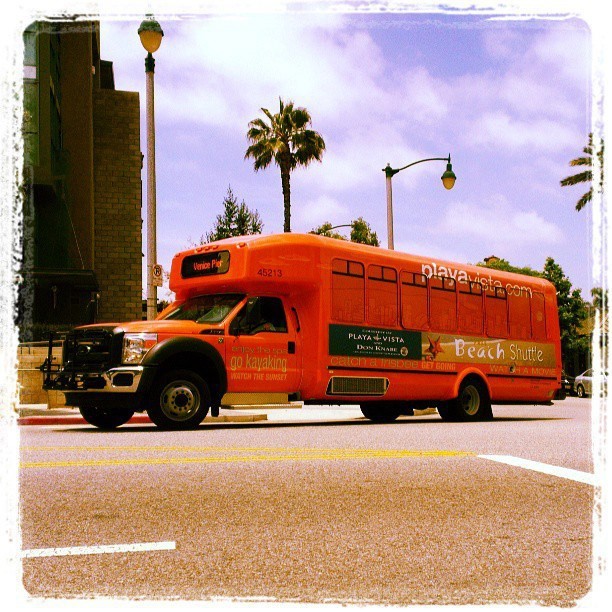 An additional Summer Friday Campus Shuttle will run Fridays making a round trip from The Campus to Concert Park on Playa Vista's residential side.  The shuttle will run from 10am to 6pm. During lunch, the shuttle runs every10 minutes.  Outside of lunch, it runs every 30 minutes.  There are 2 pick-up locations – the stop near Volleyball Park and the north side of Waterfront Drive across from the Bandshell.
The shuttle will take you to the stop by Concerto Lofts on Para Way.  You can have lunch at Piknic, Yummy.com or Sweet Fish Sushi or grab something at Pinkberry or The Coffee Bean. If you want to go to the beach, you can hop on another shuttle.
We know you also love Big Mango and Hangar 19 – support your Campus businesses!