July 27, 2013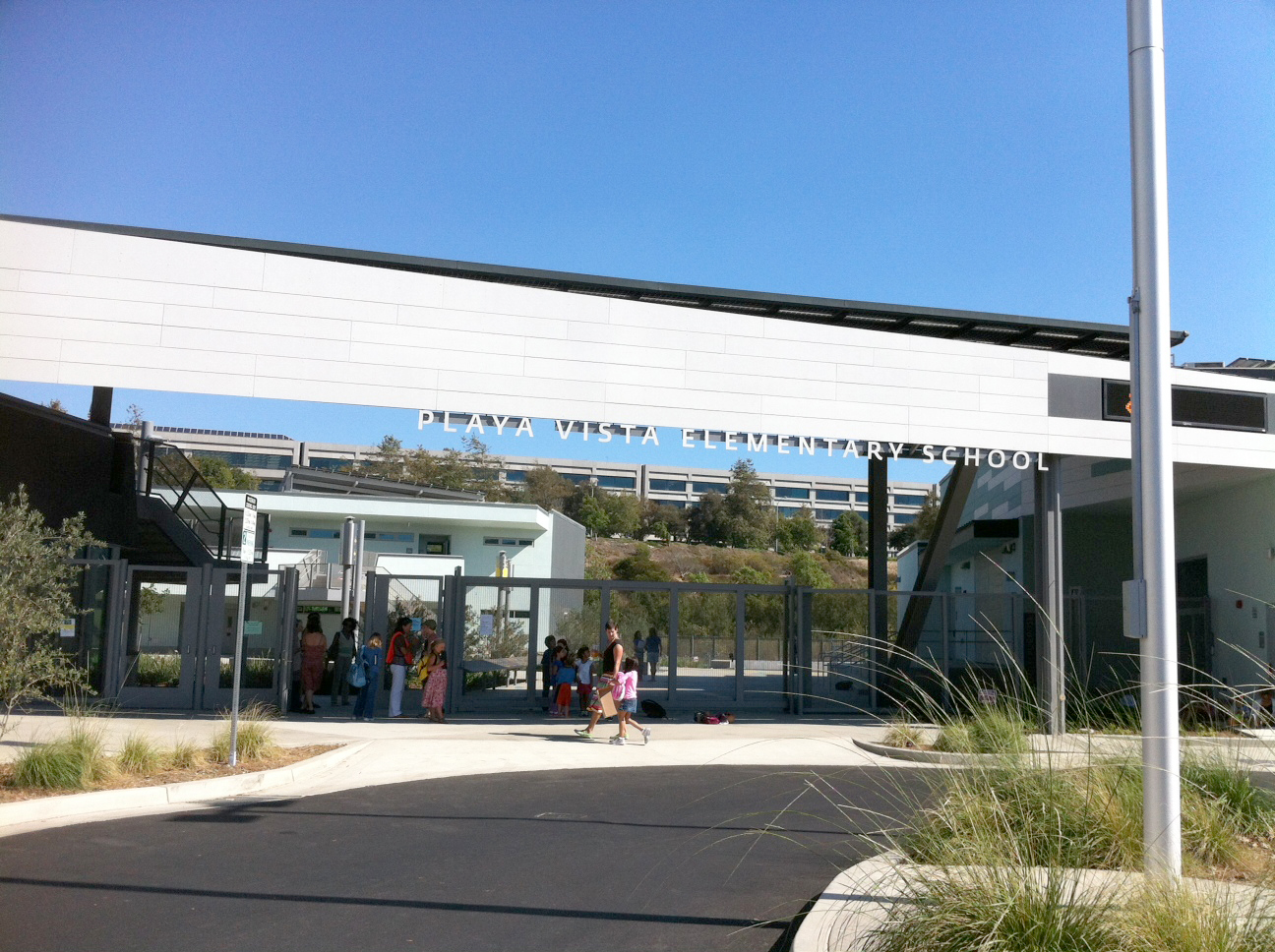 We're proud of our neighborhood school!  Playa Vista Elementary is gearing up for year No. 2 and things couldn't be more exciting.  We're so fortunate to have a walkable community school with dedicated staff, parents and students.  The hard work and commitment from this group is beyond wonderful! Click here to join their Facebook group, Friends of Playa Vista School.
DATES TO REMEMBER
– Registration – Monday through Friday – 12:30 to 3:30pm School Office
– Trans. K/Kindergarten Orientation – August 7 – 10am Multi-Purpose Rm
– 1st Day of School – August 13
Shop and Support PVES – August 9
Children's Orchard in Manhattan Beach is giving back 5% of total sales on Friday, August 9 from 9:30am – 7pm to PVES. We encourage all community members to shop that day for back to school and support our school.
Children's Orchard Manhattan Beach
2701 N. Sepulveda Blvd.
Manhattan Beach, CA 90266
*Wine and refreshments will be offered while you shop from 5pm-7pm hosted by FPVS.
Clothing Drive
Playa Vista Elementary School has partnered with Stich to help raise funds for our school! Schoola Stitch raises money for our school (and other schools) by selling gently-used, brand-named children's clothing online. We donate the clothes, and Schoola does the rest. Just go to http://www.schoola.com/stitch/Playa-Vista-Elementary-School-Playa-Vista-CA and request a bag. That day Schoola sends you a free postage-paid collection bag to fill with gently-used name brand children's clothing.  UPS picks it up free of charge, and…Bingo! You've just helped our school raise funds and cleaned out your kid's closet at the same time!
Dine-Out at CPK – August 20 & August 21
Bring in the flyer from 11am-10pm, present it to your server and 20% of your check will be donated to PVES. Purchases include dine-in, take-out, catering and alcoholic beverages!
California Pizza Kitchen
13345 Fiji Way, Marina del Rey
Marina Waterside Center
Back to School Family Picnic – August 24
(The details are still being finalized, but keep this date on your calendar)
Scholastic Book Fair in the PVES Library – August 26 – August 29
(Times are TBD)