Community Yard Sale Extravaganza!
March 14, 2014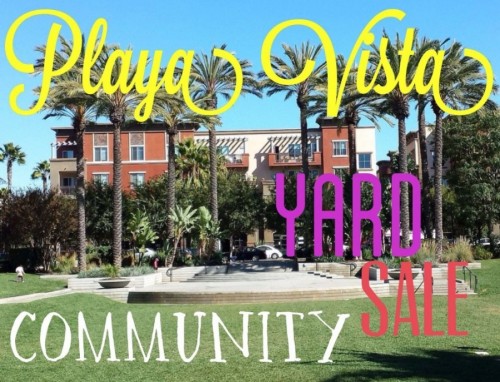 The Playa Vista Community Yard Sale will take place Saturday, May 3 from 9 a.m. to 3 p.m. in Concert Park. Previous sales have included jewelry, bikes, tools, furniture, collectibles, antiques, toys, clothing, gym equipment, sporting goods, kitchen wares, appliances and much more. Nothing says spring cleaning like a community-wide yard sale, so declutter your home while making some cash! At the end of the day, unsold goods will be donated to Goodwill Industries, which will bring a large truck to Concert Park.
With the weekly Farmers' Market across the way, you can spend your Saturday shopping, meeting neighbors and enjoying the sun.
For more information and to reserve your selling spot, contact Jennifer Kingshott at outdoorgirl9@ca.rr.com. See you there!
Join our Interest List for news, updates and to be included in upcoming special events. Check back often and be sure to LIKE us on Facebook to be kept in the loop.