September 11, 2014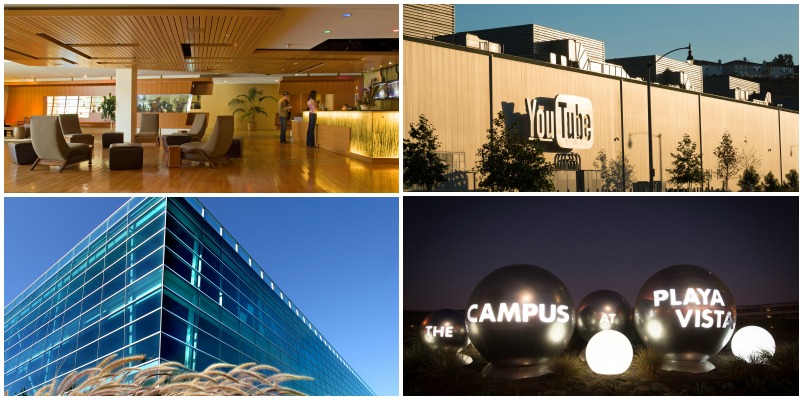 Playa Vista is now recognized as a booming hub for tech and creative businesses. In addition to The Campus, which houses the likes of YouTube Space LA, Belkin, Facebook and many more, there's also video game extraordinaire Electronic Arts at Water's Edge. And just across the street on Jefferson Boulevard is The Reserve, a 20-acre campus that incorporates sustainable re-use into its architecture and amenities. Its open concept promotes collaboration and provides room for great ideas from tech and media giants such as Microsoft, TMZ and Sony Santa Monica as well as ad agency Team One. The innovative landscaping encourages employees to step outside to recharge.
Plus, Google, Inc. is in early talks to lease more than 300,000 sq. ft. of the historic Spruce Goose hangar! We're so excited about how far our community has come and all of the things we have to look forward to.
Welcome to Silicon Beach.
Join our Interest List for news, updates and to be included in upcoming special events. Check back often and be sure to LIKE us on Facebook to be kept in the loop.