January 30, 2020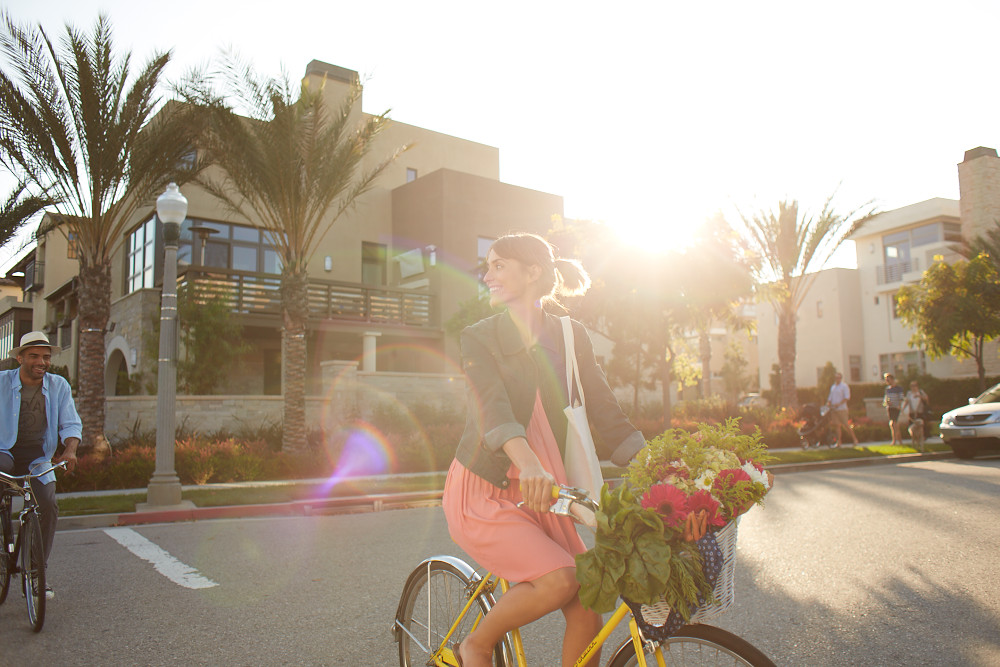 There's a lot going on in the neighborhood. Check out the line-up and mark your calendar.
February Community Events
Friends of Ballona Wetlands Salt Marsh & Dunes Tour
Sunday, February 9th
303 Culver Blvd. Playa Del Rey
1pm – 3pm
Stroll through the Ballona Wetlands Ecological Reserve and learn about its history and ecology! For more information please call (310) 306-5994 or visit the Friends of Ballona Wetlands website.
Valentine's Cupcake Decorating and Die Cut Cards
Thursday, February 13th
Playa Vista Branch Library
6:30am – 7:30am
Stop by and decorate a cupcake (or two, or three…) with buttercream frosting and make a card for a special someone to go with it!  Ages 18 and up. Register and learn more at the Playa Vista Public Library.
FREE Household Hazardous Waste Roundup
Saturday, February 15th
Marina del Rey at Dock 52 Parking Lot on Fiji Way
9am – 3pm
A free Household Hazardous Waste & E-Waste Recycling Roundup where you may safely dispose of household hazardous waste such as antifreeze, unused pharmaceuticals, car batteries, used motor oil, paint, pesticides, home-generated sharps waste, e-waste, and more. It's a free and easy way to safely dispose of items that are too toxic to trash.  For more information contact the County of Los Angeles Department of Public Works or the Sanitation Districts of Los Angeles County.
Kids Night is Back!
Saturday, February 15th
The Resort Club Room
4:30pm – 8:30pm
The Champ Camp team will provide your kids with an outrageously good time. Between learning teamwork skills to building a fort, indoor group games, a scrumptious locally sourced dinner, snack and a movie, your little champ's Saturday night will be full of excitement. You can enjoy an early date night at Runway while the kids have their own fun!  Sign up via PlayaLink.
BINGO Night!
Friday, February 21st
The CenterPointe Club
6:30pm – 8pm
Spend the evening with your neighbors and Playa Vista Community Services (PVCS) for a friendly night of BINGO!  Lots of great prizes in store, and we'll provide some yummy food from Panini Kabob Grill, plus non-alcoholic beverages.  Grab your friends, family and join us!  Tickets are available for Playa Vista residents exclusively and are $10 each (suggested age: 8 years and up). Sign up today on Playa Link!
The Resort/Elevation Fitness
"Pizza Day Challenge"
Friday, February 7th – Sunday, February 9th
The Resort Fitness Center
Sunday February 9th is National Pizza Day. Complete a special weekend workout to be entered into a raffle for a chance to win a $100 gift card to Ritrovo Playa Vista! Learn more via PlayaLink!
Second Saturday "Play Days" at The Resort
Saturday, February 8th
The Resort Club Room
10am – 11am
Join our training staff and your Playa Vista neighbors every second Saturday at The Resort Fitness Center for a "Play Day". We offer a variety of different games to play and February will be Pictionary! Sign up online via PlayaLink!
Valentine's Day "Love Yourself Yoga"
Friday, February 14th
The Wellness Room at The Resort
6am – 6:50am
Roses are Red, Violets are Blue, "Love Yourself Yoga" is coming to you! On Valentine's Day, enjoy an all levels strength and energy building Power Vinyasa class. An athletic inspired power yoga where postures flow from one to another.  Register today via PlayaLink!
"Two Peas in a Pod" Partner Workout for Valentine's Day
Saturday, February 15th
The Wellness Room at The Resort Gym
9:00am – 9:50am
Join Logan's Weekend Warrior class for a specialty partner workout in honor of Valentine's Day. Sign up online via PlayaLink!
Balance, Booty, and Abs Specialty Class
Wednesday, February 19th
The Wellness Room at The Resort
10:30am – 11:20am
Join Noelle in this specialty class designed specifically to increase core and hip strength as well as balance skills. Register today via PlayaLink!
Run Club
Wednesdays
The Pointe park
6:30pm
Did you know that Playa Vista has a weekly Wednesday night run club? Walkers, joggers, and runners are all welcome! Meet every Wednesday at The Pointe park at 6:30pm. Do a 3-miler around the community followed by free food and refreshments from Whole Foods Market (every 1st/3rd Wednesday) or GULP Restaurant (every 2nd/4th Wednesday)!
Playa Vista Farmers' Market
Saturdays
Millennium Dr. between McConnell & Village
9am – 2pm
Rain or shine, enjoy a diverse assortment of California grown fruits, vegetables and flowers along with a variety of local artisan foods!