February 26, 2015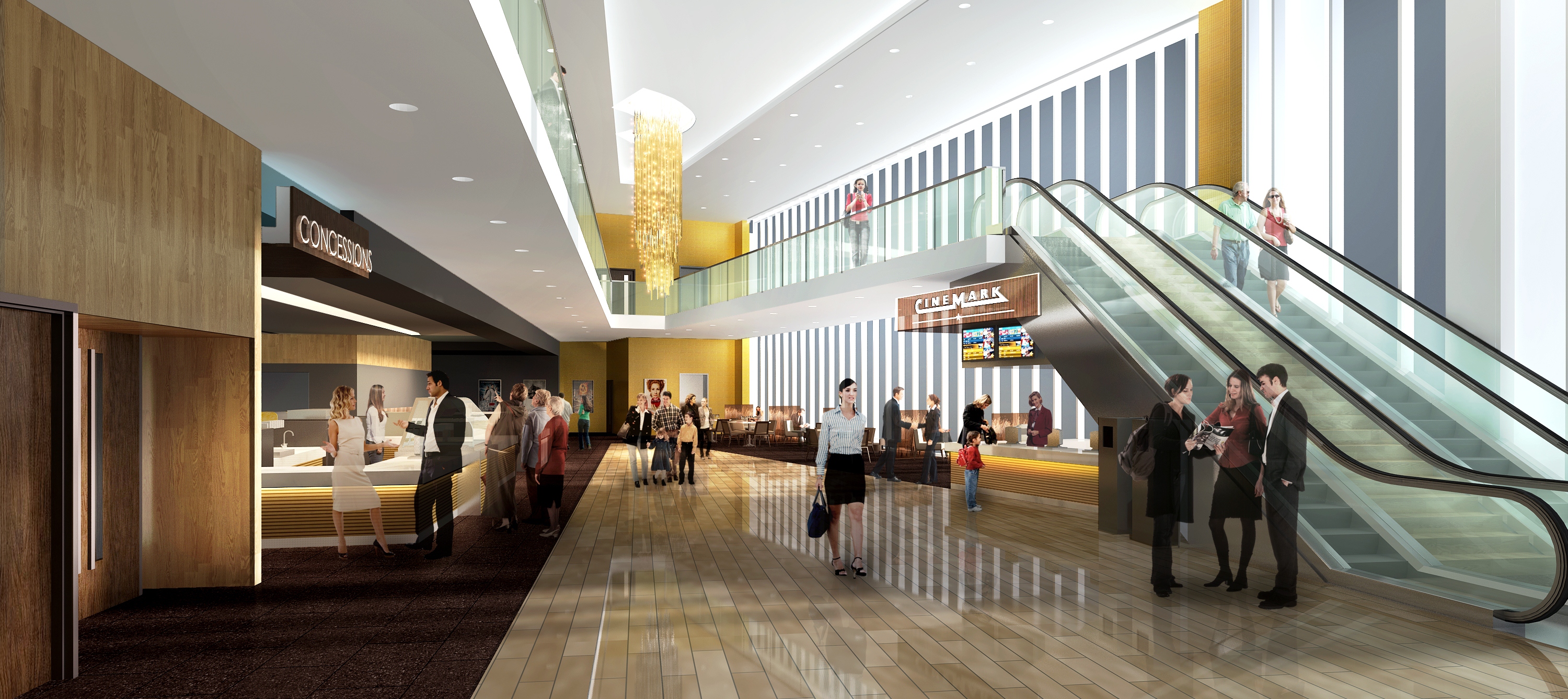 UPDATE ON SOFT OPENING EVENT:
Hi Playa Vista, please read the important update from Cinemark on the cancellation of the soft opening event on March 7th. If you have any questions or concerns, please contact Cinemark representative Bryan Jeffries at bjeffries@cinemark.com.
---
Mark your calendar for the grand opening of Cinemark® on March 12th and get ready for a world-class movie experience. With a special premiere of the live-action Disney® movie Cinderella, this state-of-the-art, nine-screen, all-digital cinema will be a movie enthusiast's dream come true!
Not only will this theater include wall-to-wall, floor-to-ceiling screens, enhanced sound systems and digital projection in every auditorium, but it will also be the first Cinemark complex to have Cinemark Luxury Loungers – plush, electric-powered recliners with tables, cup holders and footrests. Plus, reserved seating and private balcony access is available to further heighten your experience. Also, the Cinemark XD: Extreme Digital Cinema auditorium will allow you to see and hear movies as the filmmakers intended, and five of the auditoriums will be RealD 3D capable.
Although Cinemark at Runway is located within the community just 1 to 1.5 miles from existing neighborhoods, surrounding construction may limit walking to the movie theater for a period of time.
Walking Directions:
Take Runway Road east towards McConnell Avenue and make a left on McConnell Avenue towards Jefferson Boulevard.
Make a right on Jefferson Boulevard, heading east.
Take a right on Village Drive, heading south, in order to access the theater off of Village Drive.
Parking Directions:
There is a parking lot entrance off of Jefferson Boulevard as well as at Runway off of Village Drive.
Join our Interest List for news, updates and to be included in upcoming special events. Check back often and be sure to LIKE us on Facebook to be kept in the loop.