February 26, 2015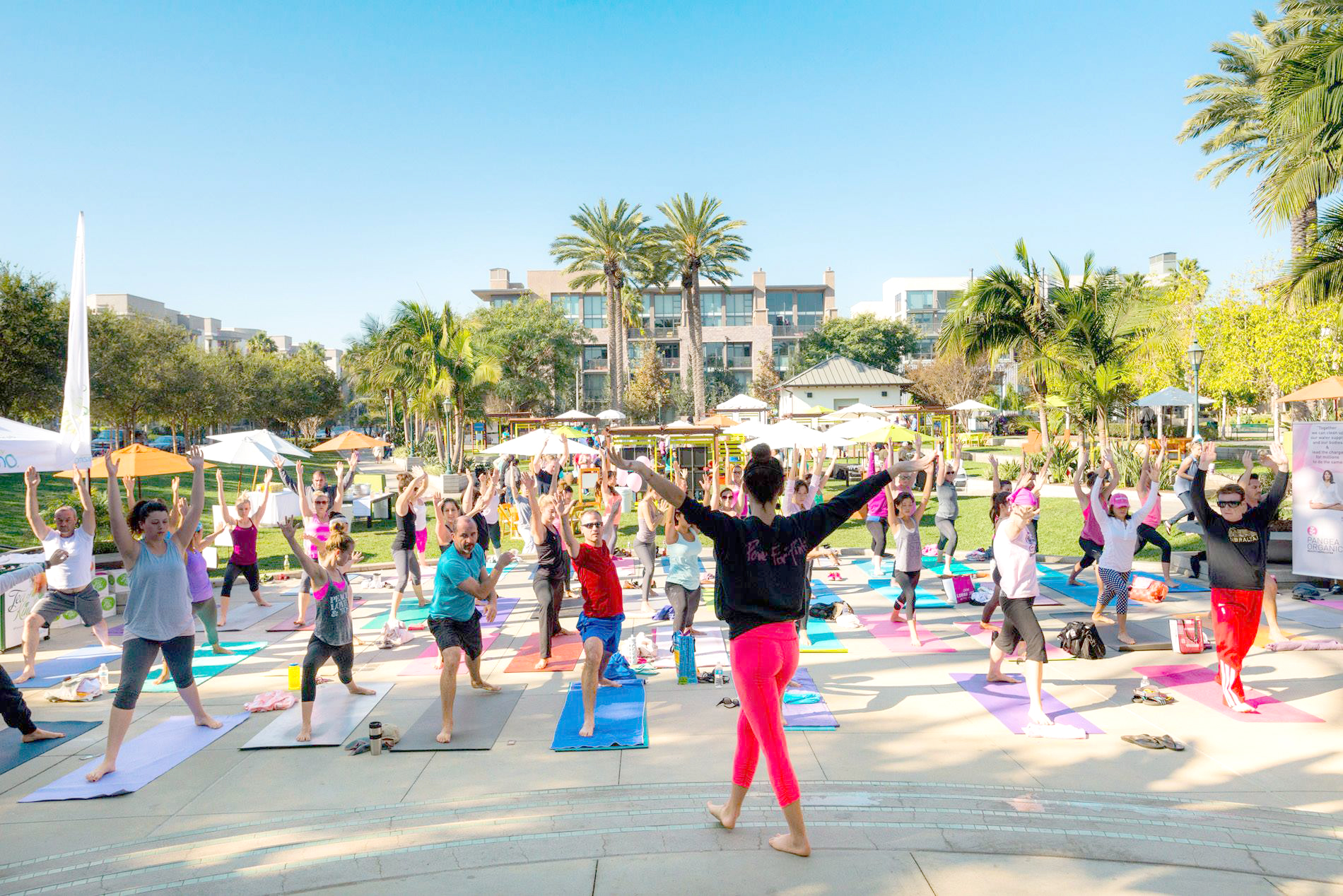 Our community is brimming with things to see and do. Get out and about and check out all that Playa Vista has to offer. Also, see what we have planned for 2015 in our event calendar!
Biscuits, Barks & Brew
This is the perfect event for family, friends and Fido, too. Stop by Oberrieder Park, at the intersection of Bluff Creek Drive and Seabluff Drive, on Saturday, March 14th from 9 to 10:30 am and start the weekend off with some tasty pick-me-ups including bagels, shmears, fruit, juice and coffee on us.
Wine Tasting
Awaken your palette and join us for an afternoon of wine tasting on Sunday, March 22nd from 3 to 4:30pm at The CenterPointe Club! You'll receive five tastings from different regions of France while enjoying a light assortment of cheese and charcuterie selections to complement the wines. The event includes a basic introduction to wine tasting and an informative tasting booklet. Space is limited to 20 people. Cost is $25 per person. Purchase tickets on PlayaLink.
Campus Brunch & Bubbly
Treat yourself to a splash of bubbly and a delicious brunch on Thursday, March 26th from 9 to 10:30am. Campus employees are invited to join us for Brunch & Bubbly for an assortment of quiches, pastries, muffins, bagels, fruit, coffee and non-alcoholic mimosas. Make sure to bring your Campus ID badge!
Other community happenings:
Taste of Sunrise
Stop in for a delicious, freshly prepared lunch and learn more about Sunrise Senior Living of Playa Vista. RSVP to Ruthel at 310-862-2705.
Thurs., Mar. 12th
12-2pm
5555 Playa Vista Drive Playa Vista, CA 90094
IDEAS Lecture Series
GE® Appliances: Micro-Living
Tues., Mar. 10th
6:45pm Reception
7:30pm Program
Hercules Campus
Get details here.
Knitting for Beginners
Wed., Mar. 11th
4pm
Playa Vista Library
Get details here.
Join our Interest List for news, updates and to be included in upcoming special events. Check back often and be sure to LIKE us on Facebook to be kept in the loop.