Bisnow – LA's Hottest Development
January 22, 2014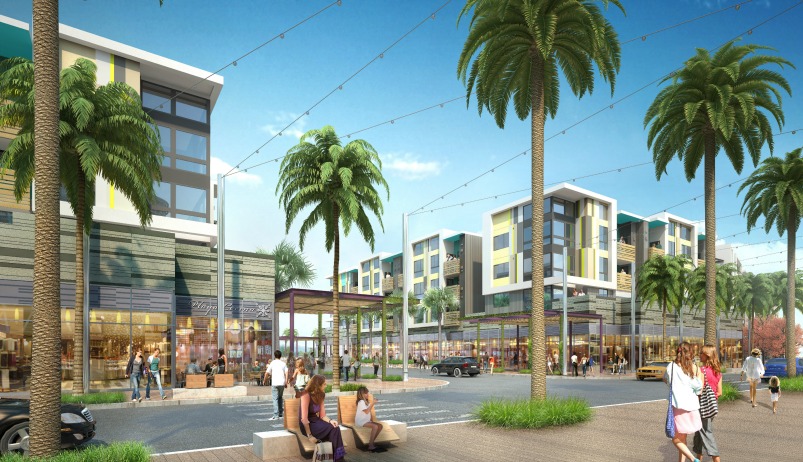 Have you driven up Jefferson lately from Lincoln? All the way to Centinela, tractors, trucks, and carpenters are doing their thing, and dirt and nails are flying. Playa Vista is changing dramatically.
Lincoln Property Co is building the new centerpiece, which we snapped yesterday: It's called Runway, 11 acres of shopping, residences, and office. Lincoln is also redesigning a 300k SF building as the latest word on creative office space. Ratkovich has leased up 80% of its colorful 28-acreHercules campus (the old Howard Hughes Aircraft HQ with the famed Spruce Goose hangars) to glamorous tech and media firms. Developer Jeff Worthe has redone a 50-year old, 370k SF postal distribution center called the Reserve and has leased over half of it. Brookfield Residentialand Irvine Apartment Communities are doing big single-family and multifamily projects. And other players like Hines, Tishman Speyer, Maguire Investments, Vantage, and ASB Capital are also involved.
Playa Vista is fewer than 1,000 acres overall, but so much is going on, you need a detailed map and an expert guide. Here's Kent Handleman of Lincoln showing us around. He's not only one of the area's top leasing gurus, but actually lives there.
The Runway's 220k SF of retail will be a magnet for all Silicon Beach, especially the younger crowd: a nine-screen Cinemark, Gap, Whole Foods, CVS, Chase and Wells Fargo, and a growing number of eateries (Lyfe Kitchen, Veggie Grill, Sol Cocina, Hopdoddy Burger Bar, and Panini Cafe). Plus, 420 apartments and 30k SF of creative office space.
It's named after this—Hughes Aircraft's own private, well, runway, seen here in a picture from the '50s.
But by 2015, retail will look like this, courtesy of architectural firm Johnson Fain.
And it'll be surrounded on another 100 acres by 600 for-sale units (condos, detached homes, and stacked townhouses), built by Brookfield Residential, Tri Pointe, and KB Homes; and 1,500 rentals from Irvine Apartment Communities.
Of course, over the last 10 years during Phase 1, Playa Vista has already set down serious roots: 1,800 homes and condos, 1,300 apartments, and 80 assisted living units. Plus some charming retail and green areas likeConcert Park, which we snapped yesterday across from the Coffee Bean on Pacific Promenade.
Hercules developer Milan Ratkovich shows us pictures of both Playa Vista's history and vision. Maguire Thomas Partners acquired the land from a Hughes successor named Summa Corp; did pioneering planning and entitlement in the '80s; and in the mid-'90s nearly attracted Dreamworks to locate its studio there. A couple years later it defaulted on loans, and a consortium of Morgan Stanley, Goldman Sachs, Oaktree, and Kaufmann Broad—operating under the name Playa Capital—bought it from lenders, in turn selling in September 2012 to Brookfield Residential, which became master-plan developer for all PV. Shovels went in the ground on this latestPhase 2 development in early 2013.
Across Jefferson, Worthe has created the Reserve from the shell of a former bulk mail center, and has successfully lured Sony Playstation, Microsoft, Team One, and in general a young work force. Talk about buzz, it's even where TMZ is taped.