November 28, 2017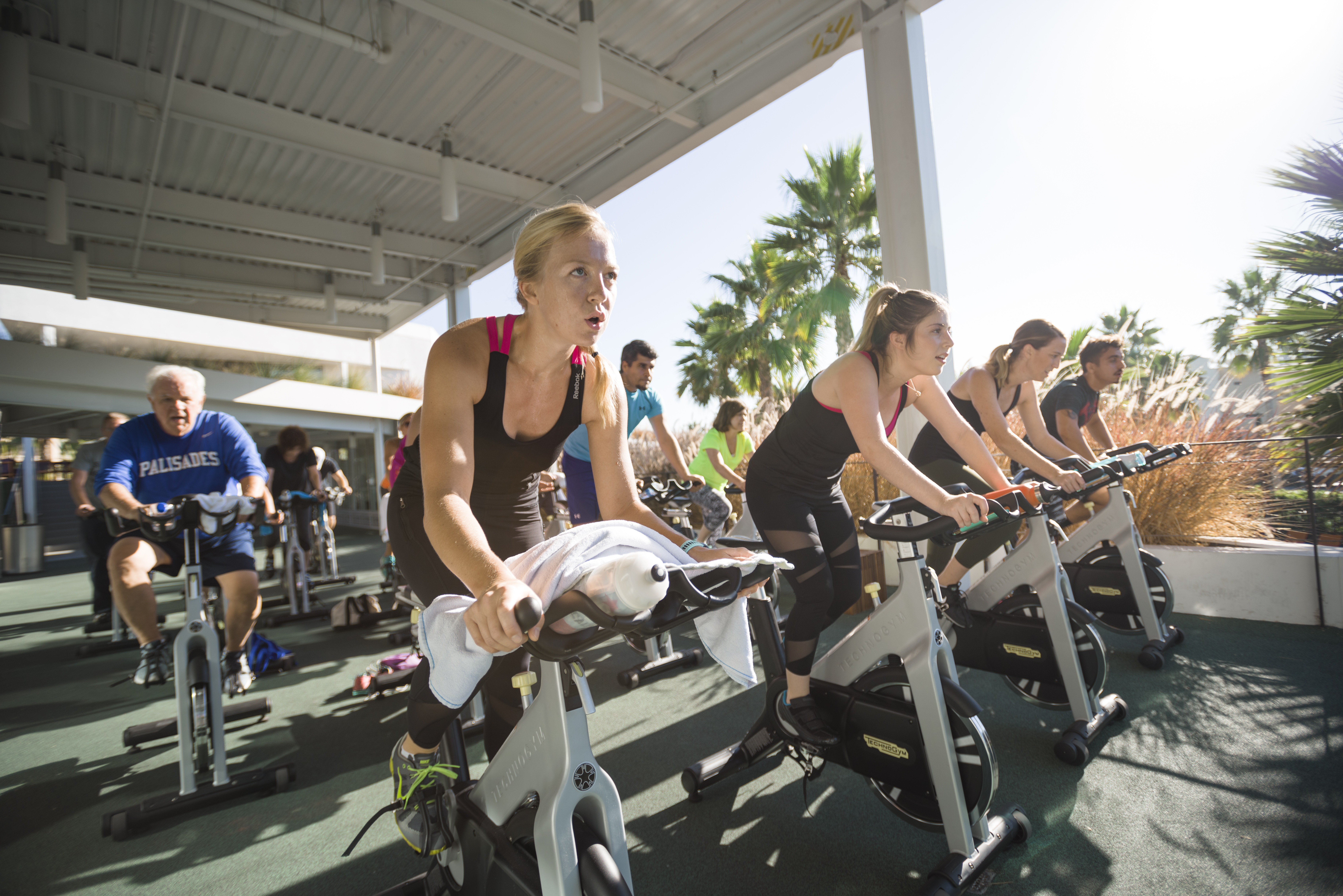 Check out the schedule of upcoming events, programs and classes we've got planned. There's something for everyone.
SPOTLIGHT PROGRAMS AT THE RESORT FOR RESIDENTS
New Classes Added to Winter Group Fitness Schedule!
Low Impact Aerobics with Shirine
Tuesdays at 10:30am
The Resort Wellness Room
Step Aerobics with Adrianne
Thursdays at 10:30am
The Resort Wellness Room
Sign up today on The Resort website via PlayaLink!
12 Days of Fitmas
December 1st – 24th
The Resort
Win a box of Quest Bars in our 12 Days of Fitmas Challenge! At our front entrance, we will have 12 days' worth of exercises to complete. The exercises add up so by the time you reach the 12th day, you've completed a workout circuit. Each day you complete a workout, you'll receive one raffle ticket to put in our drawing. The more workouts you do, the more chances you'll win!
Holiday Special for NEW Personal Training Clients
The Resort
One 50-minute session is $65 (expires 30 days after purchase)
Three 50-minute sessions are $180 (expires 60 days after purchase)
*Gift Certificates Available for All Packages
*Purchase Between Dec. 1st – 30th
SPECIALTY CLASS: Cycling with Micaela
Saturday, December 9th
9am
2nd Floor Outdoor Area at The Resort
Spin away the stress and calories of the holidays with Micaela! She will take you on a calorie-burning ride full of intervals, hills, sprints, jumps and climbs, all to hand-picked music to motivate and inspire you! All levels welcome. Sign up today on The Resort website via PlayaLink!
Free 30-Minute Personal Training with Logan
Tuesday, December 12th at 8am & 8:30am
Wednesday, December 13th at 5:30pm & 6pm
Saturday, December 16th at 8am & 8:30am
The Resort
Introducing our newest personal trainer Logan! Logan is graciously offering free 30-minute personal training sessions for anyone who wants one-on-one attention and support. Start your fitness goals before the new year! Spots are extremely limited with one resident per time slot. Sign up today on The Resort website via PlayaLink!
SPECIALTY CLASS: New Year Countdown Workout
Saturday, December 30th
9am
2nd Floor Outdoor Area at The Resort
Say goodbye to 2017 and HELLO to 2018! We're counting down the final hours of 2017 with a fun workout led by Jenny! We will use various equipment to challenge your entire body while incorporating cardio and strength intervals to leave you feeling energized and strong for the rest of the day. All levels welcome. Sign up today on The Resort website via PlayaLink!
SPECIAL SPEAKER SERIES: Ballona Wetlands Ecological Reserve
Tuesday, January 9th
The CenterPointe Club Great Room
7pm – 8pm
Did you know the Ballona Wetlands Ecological Reserve was once part of Playa Vista? Come meet Tom Ford, Executive Director of The Bay Foundation, who will be presenting an overview of the restoration proposals evaluated in the Draft Environmental Impact Statement/Environmental Impact Report (Draft EIS/EIR). Please join us for an informative evening about the history and future of the Ballona Wetlands. Refreshments and light snacks will be provided – register today via PlayaLink!
Join our Interest List for news and updates and to be included in upcoming special events. Check back often and be sure to Like us on Facebook to be kept in the loop.