February 28, 2018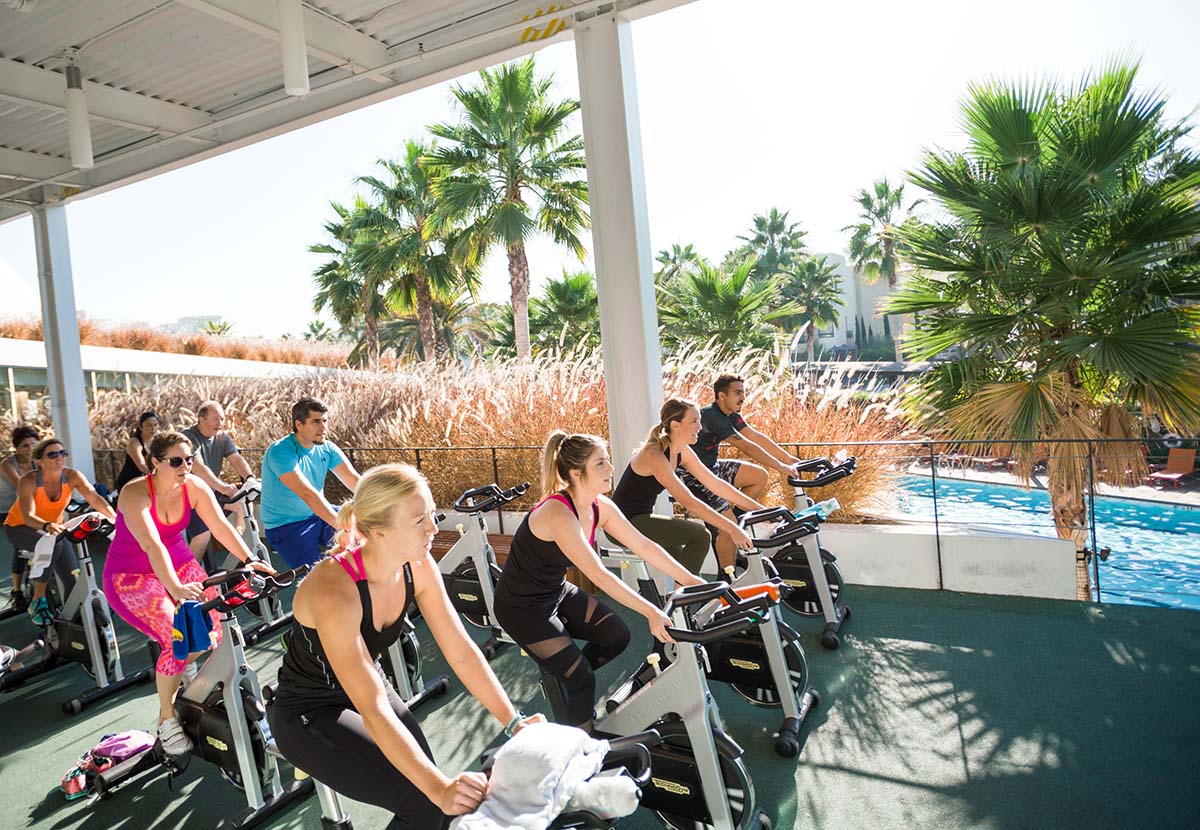 Spring is almost here, and there are plenty of ways to celebrate in Playa Vista. Check out the upcoming events and programs below.
Community Events
Playa Vista PlayDay
Saturday, March 3rd
The Pointe
10am – 1pm
Join the Silicon Beach Parents Group for a free monthly PlayDay at The Pointe! Pre-register to reserve your gift bag. Parents can have strollers, car seats or other kid items professionally cleaned by Tot Squad, while little ones enjoy playtime with some kid-friendly companies, including Books and Cookies, Wondertree Kids and more! Register today at www.siliconbeachparents.com
Puppy Hour Cancelled due to Weather Conditions
Saturday, March 10th
Runway Beer + Bikes Postponed to March 30th due to Weather Conditions
Friday, March 16th
Runway
6pm – 10pm
Playa Vista goes hog wild as Bartels' Harley-Davidson rolls into Runway with 150+ rad bikes! There will be drawings with awesome prizes and a pre-Saint Paddy's Day shenanigans with Rockin' Celtic music, craft beers by Whole Foods Market and plenty of fun for the little leprechauns too!
Caribbean Flavors
Friday, March 23rd
The Resort Demonstration Kitchen
7pm – 9pm
Spend the evening with Playa Vista Community Services (PVCS) and Mac & Ivy as you learn to make favorite Caribbean-inspired dishes to impress your family and friends at home! Learn to make jerk shrimp tacos with avocado and pineapple salsa, ropa vieja (shredded beef with tomatoes, onions and peppers), coconut rice with beans, sweet plantains, mango cabbage coleslaw and Jamaican pineapple rum cake with vanilla rum whipped cream. Participants will also enjoy a selection of Caribbean aguas frescas! Space is limited to 14 people and you must be 21 years or over to register. Tickets are available for Playa Vista residents exclusively and are $35 each. Sign up today on Playa Link!
Ballona Discovery Nature Camp
Monday, March 26th to Friday, March 30th
Ballona Discovery Park
9am – 3pm
A science-based day camp focusing on nature in our urban environment. Our camp encourages children (ages 8 to 11) to explore Ballona by engaging them in fun and educational activities from identifying plants and animals to engaging in environmental stewardship projects and more. Along with the adventure and fun, many of our educational activities meet California curriculum standards. Sign up today at Ballona Discovery Nature Camp!
Campus Lunch
Thursday, March 29th
Central Park Bandshell
12pm – 1:30pm
Enjoy a delicious Mediterranean lunch with your Campus friends and lounge in the park! Come early while supplies last. Don't forget your Campus employee ID badge!
10th Anniversary Celebration at Playa Vista Medical Center
Saturday, March 31st
6020 Seabluff Drive, Playa Vista, CA 90094
12pm – 3pm
Stop by the Playa Vista Medical Center in The Shops at Concert Park and congratulate them on their 10th anniversary! They will be offering refreshments and fun giveaways!
The Resort/Elevation Fitness
Merryland Dance Classes
Now have your favorite dance class on a recurring payment with Merryland Dance's new subscription series. Classes offered include Baby Ballerina, Prima Ballerina, Jazzy Kids, Fairytale Ballet, Banging Ballet Body, Kids Combo and Hip Hop Ballet Barre. Sign up on the new Resort website via PlayaLink!
Kids Night with Champ Camp!
Saturday, March 17th
The Resort
4:30pm to 8:30pm
The Champ Camp team will provide your kids with an outrageously good time. Between learning teamwork skills and building a fort, indoor group games, a scrumptious locally sourced dinner, snack and a movie, your little champ's Saturday night will be full of excitement. You can enjoy an early date night at Runway while the kids have their own fun! Sign up on our new Resort website via PlayaLink!
Playa Vista 5K Fun Run
Saturday, March 24th
The Resort
8am Check-In Begins
9am First Leg of Race Begins
9:15am Second Leg of Race Begins
9:30am Post-Race Party Begins
Let's Run for Fun! Join Silicon Beach Parents Group and Elevation Fitness for the inaugural Playa Vista Fun Run, sponsored in part by Hilton & Hyland. This run was designed with families and fun in mind. Our goal is to bring the community together for a happy, health-conscious event! Registration cost is for teens/adults ages 12+ and includes a race shirt, ribbon and gift bag. Children under 12 may register and run at no-cost with adult registration. Strollers permitted and encouraged! Register today for the Playa Vista Fun Run!
Save the Date!
Saturday, April 7th – Friends of Ballona Wetlands: Migration Celebration at Ballona Discovery Park from 10am to 2pm
Saturday, April 7th – Playa Vista PlayDay at The Pointe from 10am to 1pm
Saturday, April 21st – Kids Night at The Resort Club Room from 4:30pm to 8:30pm
Thursday, April 26th – Campus Dessert Social at The Bandshell 2pm to 3:30pm (employee ID required)
Join our Interest List for news and updates and to be included in upcoming special events. Check back often and be sure to Like us on Facebook to be kept in the loop.