April 26, 2019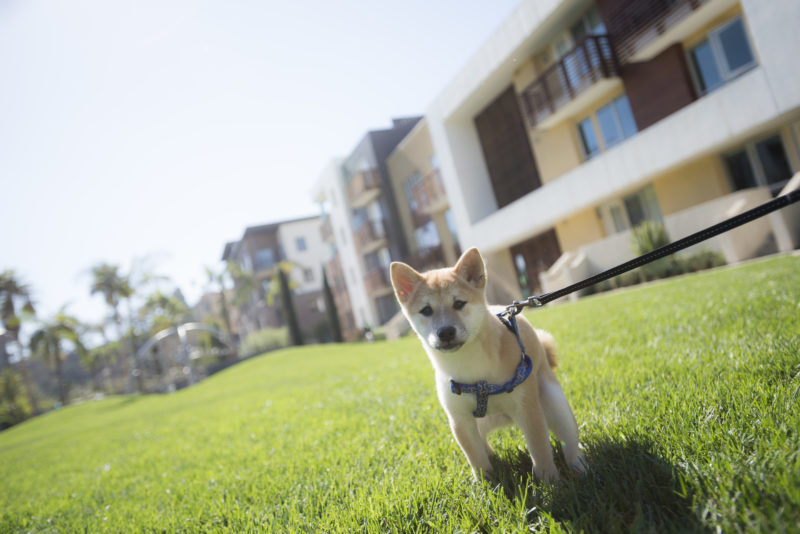 Community Events
Playa Vista Farmers' Market
Saturdays
Runway Retail (New location during construction to be announced!)
9am – 2pm
Rain or shine, enjoy a diverse assortment of California-grown fruits, vegetables and flowers, along with a variety of local artisan foods!
Campus Lunch
Thursday, May 23rd
Central Park Bandshell
12pm – 1:30pm
Enjoy a delicious lunch with your Campus friends and lounge in the park! Come early while supplies last. Don't forget your Campus employee ID badge!
The Resort/Elevation Fitness
Aqua Aerobics Is Back!
Every Tuesday
The Resort Pool
10:30am
Summer is almost here and Aqua Aerobics is back by popular demand. All ages and fitness levels are welcome for this low-impact aerobics class. Register via PlayaLink!
Yoga Strength Series
Every Friday in May
The Resort Wellness Room
6am
Enjoy a free strength- and energy-building Power Vinyasa session, an athletic-inspired power yoga. This class includes dynamic variations to strengthen all abilities. Register via PlayaLink!
National Bike Month Spin Classes
Thursday, May 2nd, 16th & 30th
The Resort Fitness Room
7pm
In honor of May as National Bike Month, we are offering three free spin classes! Sign up today via PlayaLink!
Fit Expo & Health Fair
Saturday, May 18th
Concert Park
10am – 1pm
Get ready for the 3rd annual Playa Vista Fit Expo & Health Fair, hosted by Elevation Fitness and Playa Vista Community Services. This three-hour family-friendly fitness extravaganza will be jam-packed with free workout classes, a DJ, vendor booths, photo booth, food trucks, free swag and more! We're also giving back to Safe Place for Youth, so check out this flyer for items you can donate at the event. Get your free ticket here for the Playa Vista Fit Expo & Health Fair!
Cinco de Mayo Workout Challenge
Friday, May 3rd to Sunday, May 5th
The Resort
Complete our Cinco de Mayo Workout once between May 3rd and May 5th and be entered to win a gift card from Playa Vista's own SOL Mexican Cocina. Winner will be announced Monday, May 6th. Learn more via PlayaLink!
We Love Our Moms!
Saturday, May 11th & Sunday, May 12th
The Resort Fitness Room
To celebrate all the amazing Playa Vista moms, please stop by the front desk at Elevation Fitness for a free, healthy gift!
The "Murph" Challenge
Friday, May 24th to Monday, May 27th
The Resort
In honor of Memorial Day and Armed Forces Day, we are challenging Playa Vista residents to complete The 'Murph' workout to honor Lt. Michael P. Murphy. All participants who complete the workout will receive a healthy protein-fueled meal from Kettlebell Kitchen. Learn more via PlayaLink!
Kettlebell Kitchen Demo
Saturday, May 25th
The Resort
Kettlebell Kitchen, a local healthy meal delivery service, will be stopping by The Resort to let Playa Vista residents sample their tasty meals that support a fitness lifestyle. Discover more via PlayaLink!
Run Club
Wednesdays
The Pointe Park
6:30pm
Did you know that Playa Vista has a weekly Wednesday night run club? It's the perfect time (and weather) to get started! Walkers, joggers and runners are all welcome! Meet every Wednesday at The Pointe park at 6:30pm. Do a three-miler around the community, followed by free food and refreshments from Whole Foods Market (every first/third Wednesday) or GULP Restaurant (every second/fourth Wednesday)!