September 6, 2016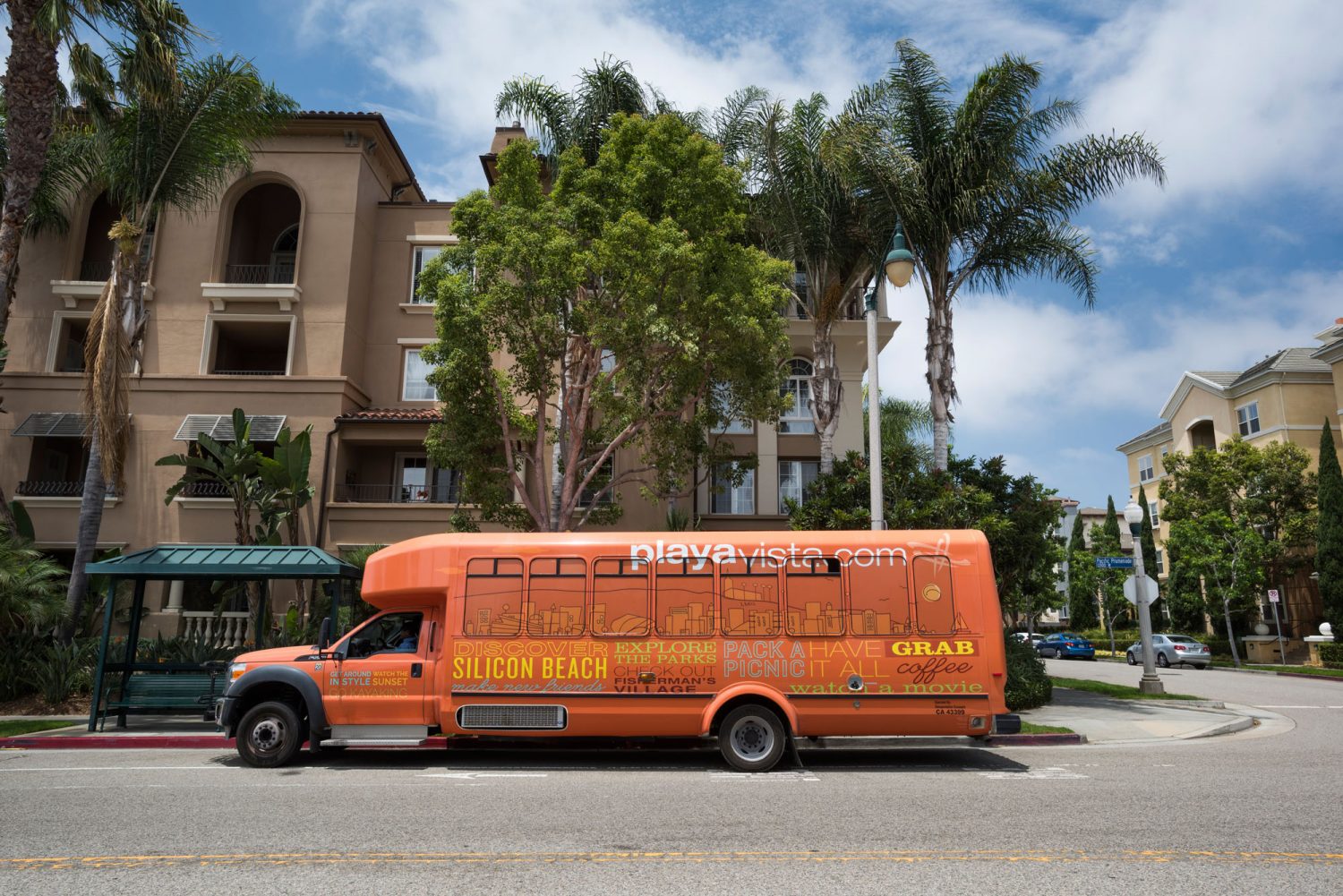 Take the Playa Vista Daily Shuttle and Beach Shuttle to get around the community and to select destinations on the Westside. This free service makes getting around town a breeze. You can visit your favorite hot spots without having to search for a place to park. And, if you use NextBus.com, you can track the shuttle's location to better plan your day! The Beach Shuttle runs Fridays, Saturdays and Sundays until Sunday, September 25th, just in time for the Abbott Kinney Festival. For those that haven't checked out this famous local happening yet, The Abbot Kinney Festival takes place annually on a mile-long stretch of Abbot Kinney Boulevard in Venice, and it features some of the coolest boutiques, artisan eateries and influential art galleries around. It's a true experience of the "local flavor" Abbot Kinney is known for and our Beach Shuttle will take you right there.
Don't worry though, the Playa Vista Daily Shuttle will continue with regular service after September 25th.
Join our Interest List for news and updates and to be included in upcoming special events. Check back often and be sure to Like us on Facebook to be kept in the loop.