September 29, 2016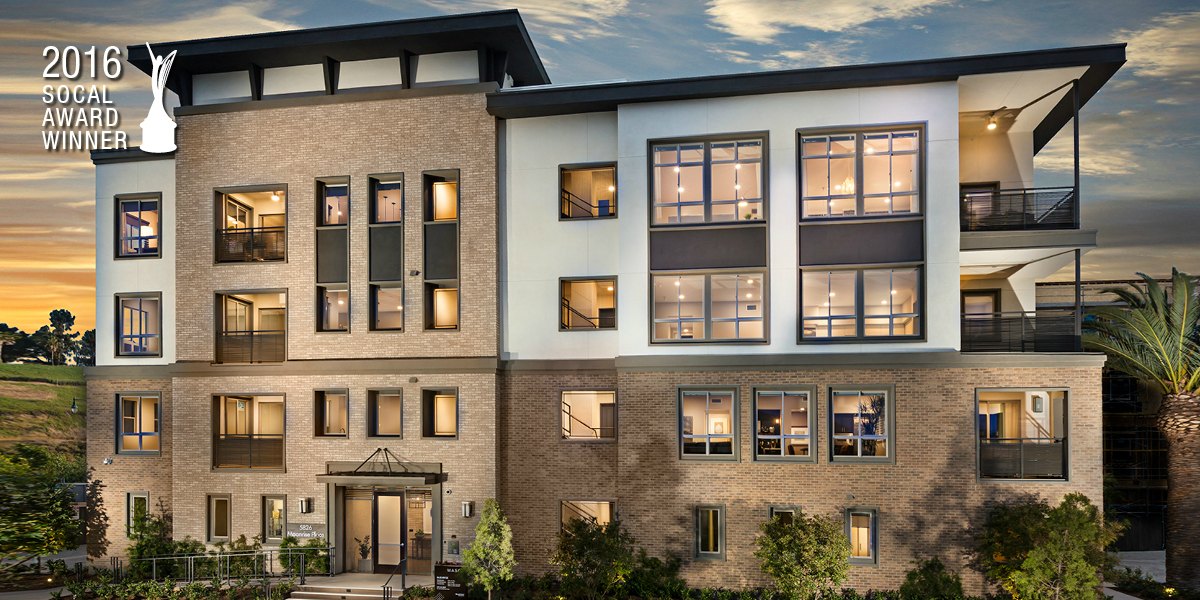 We're excited to see Playa Vista, Mason and Cleo recognized with some of SoCal's most coveted awards. It may not be the Emmys, but it comes close. The 2016 SoCal Awards honors the best in marketing and design in homebuilding.
Mason won the prestigious Community of the Year award. These brownstone flats offer everything you need on one level. With private garages, spacious decks and gourmet kitchens paired with a bold blend of brick and beachside chic, Mason has that distinct edge.
Cleo's coastal contemporary flats won Best Architectural Design with residences that combine modern creativity and classic sophistication. These homes let you live as connected or intimately as you desire. Expansive windows, private decks and creative offices invite in the iconic Playa Vista light.
Playa Vista took home the award for Best Brochure/Magazine. It's an insider's guide to everything the community offers with a special emphasis on parks, amenities, cool events, the rise of Silicon Beach and, of course, our new home opportunities. Click here to view the digital version or visit the Welcome Center to pick up a copy.
Join our Interest List for news and updates and to be included in upcoming special events. Check back often and be sure to Like us on Facebook to be kept in the loop.