May 9, 2013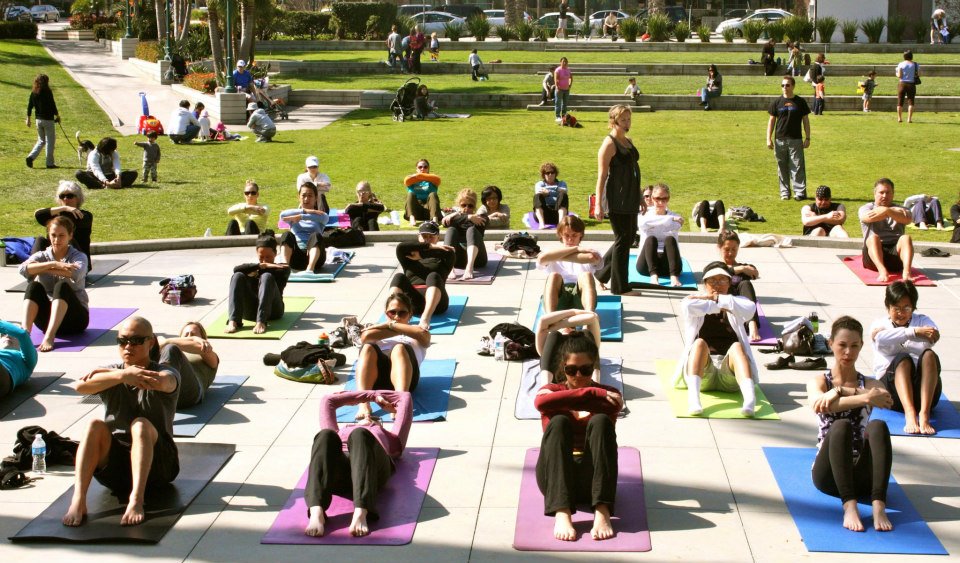 Power in the Park and Girls on the Run Los Angeles have partnered to help girls realize how incredible they are! Join Lauren Eckstrom as she leads the class. Live music by Linda Baffa. All yoga levels welcome! Girls on the Run is a transformational learning program for 8 to 13 year-old girls. The organization helps teach life skills through dynamic, conversation-based lessons and running games.  100% of proceeds are donated to Girls on the Run Los Angeles.
Event Details:
– Charity: Girls on the Run Los Angeles
– Guest Instructors: Lauren Eckstrom
– Website: http://www.yogavistastudio.com/powerinthepark/
– Facebook Fan Page: www.facebook.com/PowerinthePark
– Cost: Donations at the event
– If you can't make the event you can still donate online
Registration begins at 9:00am and yoga lesson starts at 9:30am. Parking is free. Please bring a mat. We also recommend bringing a towel and sunscreen. Visit the Playa Vista Farmers' Market after the event for lunch or fresh, healthy foods.
Join our Interest List for news, updates and to be included in upcoming special events. Check back often and be sure to LIKE us on Facebook to be kept in the loop.