Cool Programs for Adults & Kids
October 30, 2013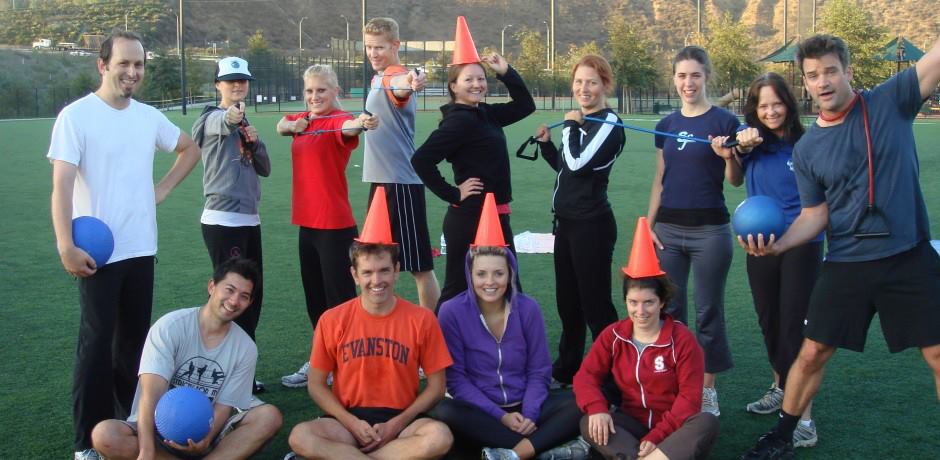 We love that there are so many wonderful PVCS programs offered to adults and kids in Playa Vista. Check them out and sign up today!
Stroller Strides- NEW!
Helping Moms Make Strides in Fitness, Motherhood and Life
Wednesdays – 9:00am
Sports Park
www.westside.fit4mom.com
Zumba Fitness with Ali
Saturdays- 9:30am
$5 Per Class
Concert Park
alyssa.patrick@rocketmail.com
Sonki Fitness Boot Camp
Monday, Wednesday and Friday
Sports Park- 6:30am
Concert Park- 6:30pm
www.sonkifitness.com
Coach Derek, Inc.
Youth Multi-Sport (Ages 2-14)
Winter Session: Dec 9 to Feb 2 (no classes Dec 23-29, 31 & Jan 1)
Spring Session: Feb 10 to Mar 30
Sports Park, Concert Park and Crescent Park
www.coachderek.com
Super Soccer Stars
Mondays, Fridays and Sundays
Concert Park
www.SuperSoccerStars.com
Kick and Play – Super Soccer Stars
Saturday Winter Session: Jan 4 to Mar 29
Tuesday Winter Session: Jan 7 to Mar 25
The CenterPointe Club
www.SuperSoccerStars.com
So Fly Dance Classes
Dancing and Tumbling
Wednesdays – 4:15 pm
The CenterPointe Club
www.soflydance.com
So Fly Swim Classes- NEW!
Swim for Kids
Mondays, Wednesdays, Fridays and Saturdays
The CenterPointe Club Pool
www.soflydance.com/swim
Head Above Water Swim School
Tuesday, Thursday and Saturday
The CenterPointe Club Pool
www.headabovewater.net
Music Together/Valley Cat Music
Mondays
The CenterPointe Club
www.valleycatmusic.com
Club MomMe
The CenterPointe Club Great Room
www.clubmomme.com
Dance It Out – NEW!
Concert Park
Facebook.com/danceitoutdancingmoon
Join our Interest List for news, updates and to be included in upcoming special events. Check back often and be sure to LIKE us on Facebook to be kept in the loop.