Recipes and Décor to Be Thankful For
November 1, 2017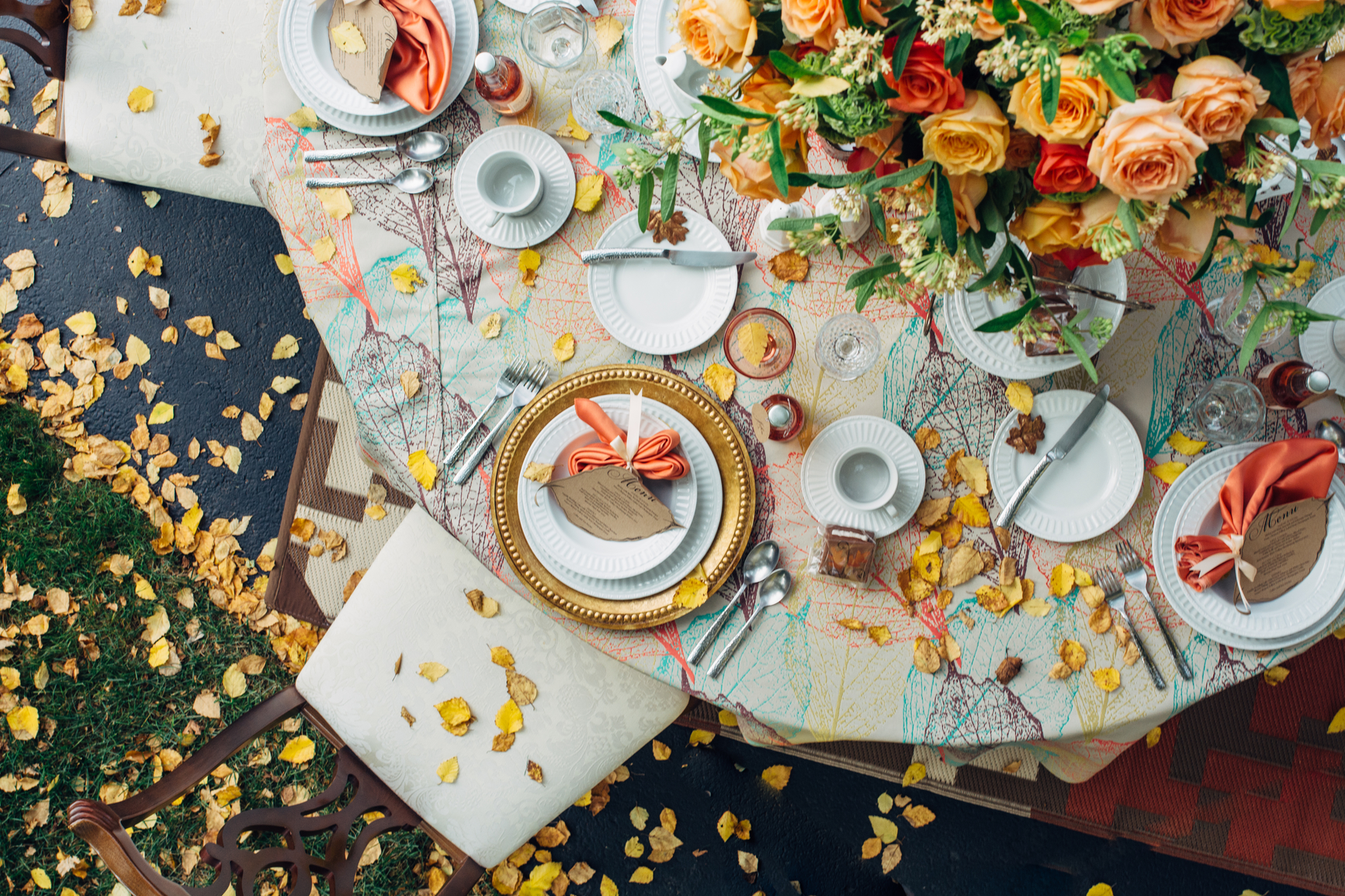 Whether celebrating this Thanksgiving with friends, family or both, share what you're grateful for and use a few of these inspired ideas to give the holiday a contemporary style.
Set the mood for your gathering with a stunning harvest-inspired centerpiece. Fill a long, wooden box with candles, pumpkins, nuts and fall leaves or place a few white pumpkins on your favorite charcuterie board with some subtle accent colors. For an even simpler way to decorate, take leftover fresh sage and tie it with twine to a white pillar candle – the subtle herb aroma will delight.
Try incorporating a few new dishes to add some variety to the traditional menu. These baked apples with sausage stuffing make for an appetizer that's savory, sweet and easy on the eyes. Brussels sprouts with orange glaze have the potential to become a new go-to addition. The biggest risk of Greek stuffed acorn squash as a side – stealing too much praise from the main course. While cranberry sauce may not get that much love, this sangria-inspired red wine cranberry sauce is sure to get praise.
Wishing you a Thanksgiving filled with friends, family, delicious bites, great moments and gratitude.
Join our Interest List for news and updates and to be included in upcoming special events. Check back often and be sure to Like us on Facebook to be kept in the loop.