The Resort Will Live Up to Its Name!
August 8, 2013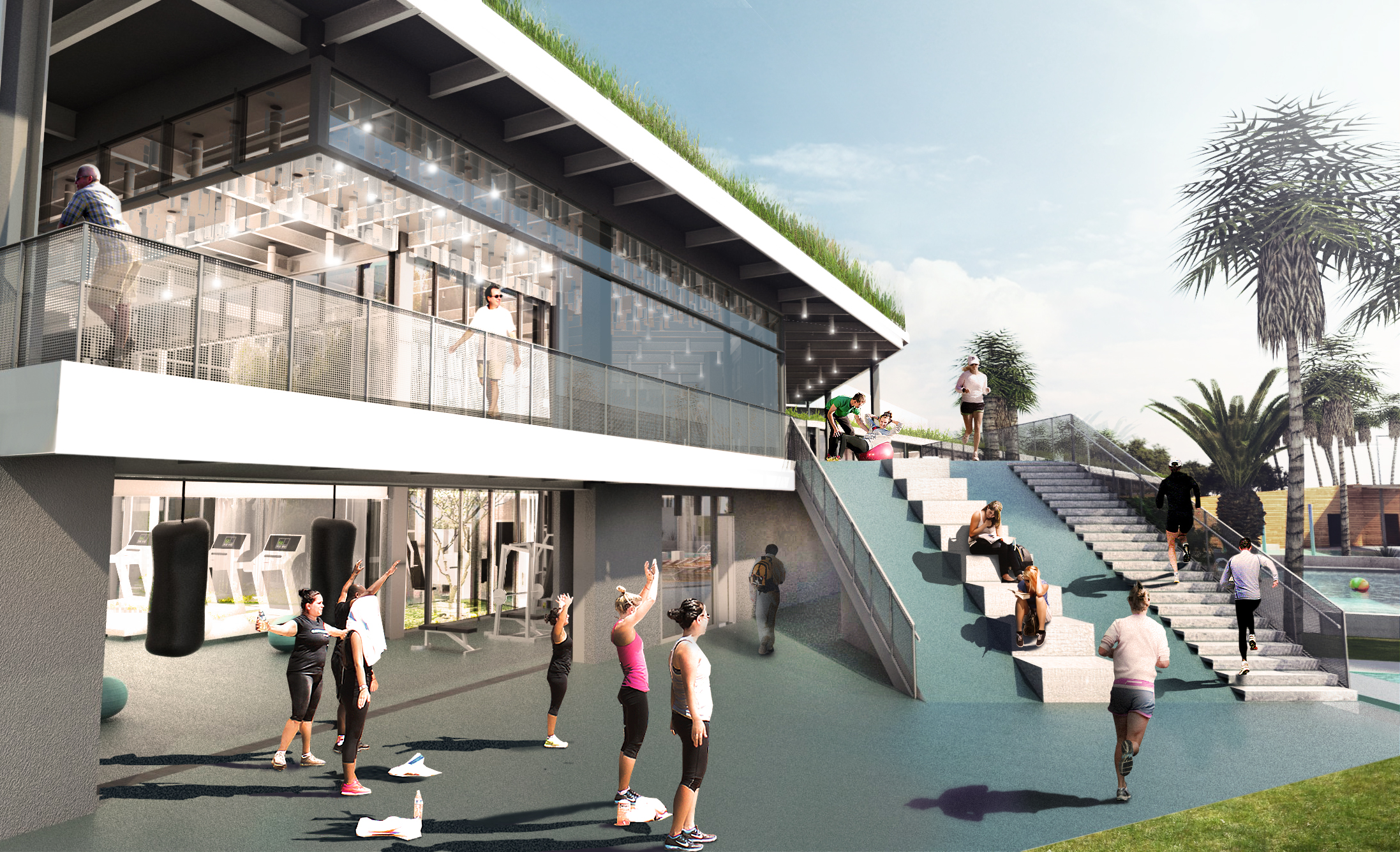 The Resort, Playa Vista's newest resident activity club, is under construction and is sure to live up to its name!  Did you know The Resort's state-of-the-art  Fitness Center is two-stories with walls of glass and close to 10,000 sq. ft.?
What's in store is an approx. 25,000-square-foot glass and steel structure conveying the modern allure of an oasis in the middle of the city. This week, we're giving you a sneak peek at The Resort's new two-level, state-of-the-art Fitness Center.
Join our Interest List for news, updates and to be included in upcoming special events. Check back often and be sure to LIKE us on Facebook to be kept in the loop.