September 1, 2017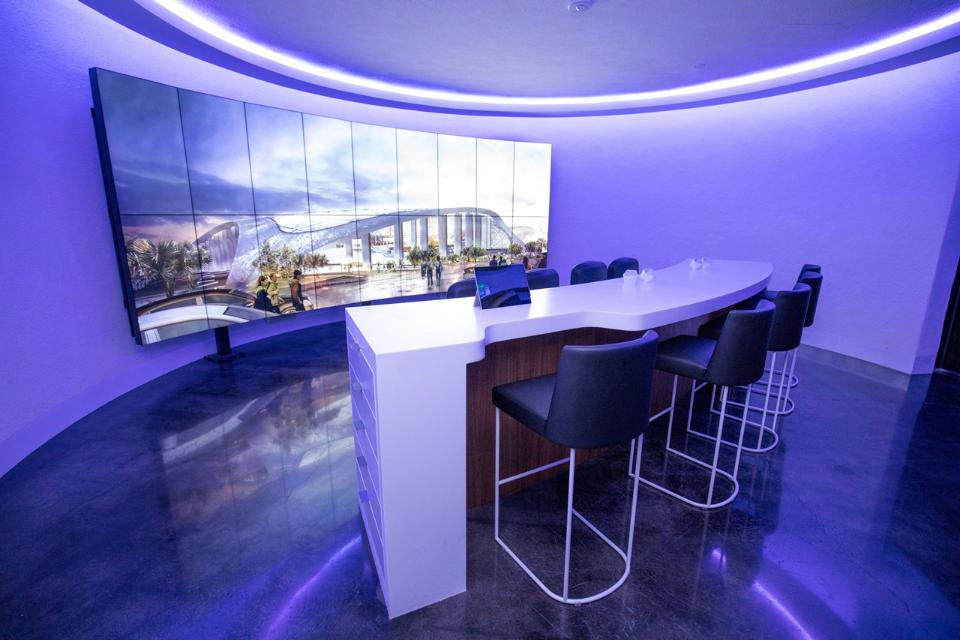 Rams and Chargers fans have plenty to get excited about with the LA Stadium & Entertainment District at Hollywood Park. The stadium and suites are being modeled at The Campus in the LA Stadium Premiere Center.
The LA Stadium Premiere Center is an 11,000-square-foot facility packed with technology that puts you right into the future stadium and brings gameday to life. Stunning virtual experiences spread across 52 screens, showing off what you can expect at every event from NFL games to concerts, as well as previews of the surrounding Entertainment District's restaurants, parks and venues. A massive acrylic model of the stadium and surrounding area features projection mapping. And you can even watch live feeds from the construction site.
Check out more details here.
Join our Interest List for news and updates and to be included in upcoming special events. Check back often and be sure to Like us on Facebook to be kept in the loop.