The Buzz at Annenberg PetSpace
September 1, 2017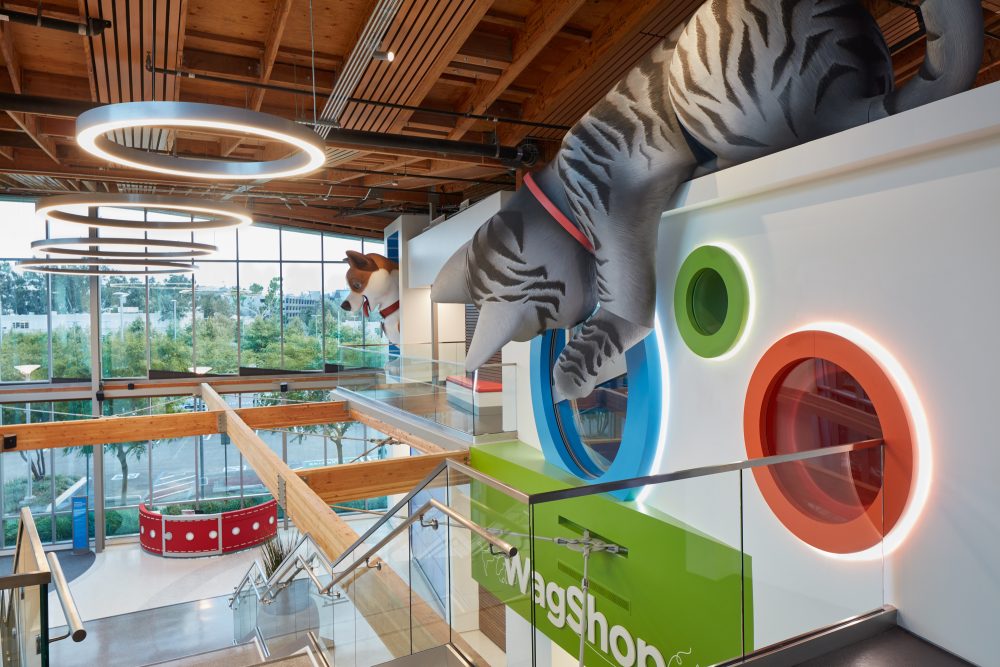 We're excited to have Wallis Annenberg PetSpace at The Campus – a perfect fit with our pet-friendly community vibe.
Having just opened earlier this summer at The Campus, they're already receiving plenty of attention and praise for their work. Pet adoptions, classes and innovative tech approaches all serve their mission to strengthen the human-animal bond.
Read LA Times article here »
Watch NBC Nightly News feature »
Come out to see what all the excitement is about. If you're interested in adoption, please contact an Adoption Specialist before your visit here.
Join our Interest List for news and updates and to be included in upcoming special events. Check back often and be sure to Like us on Facebook to be kept in the loop.