July 30, 2018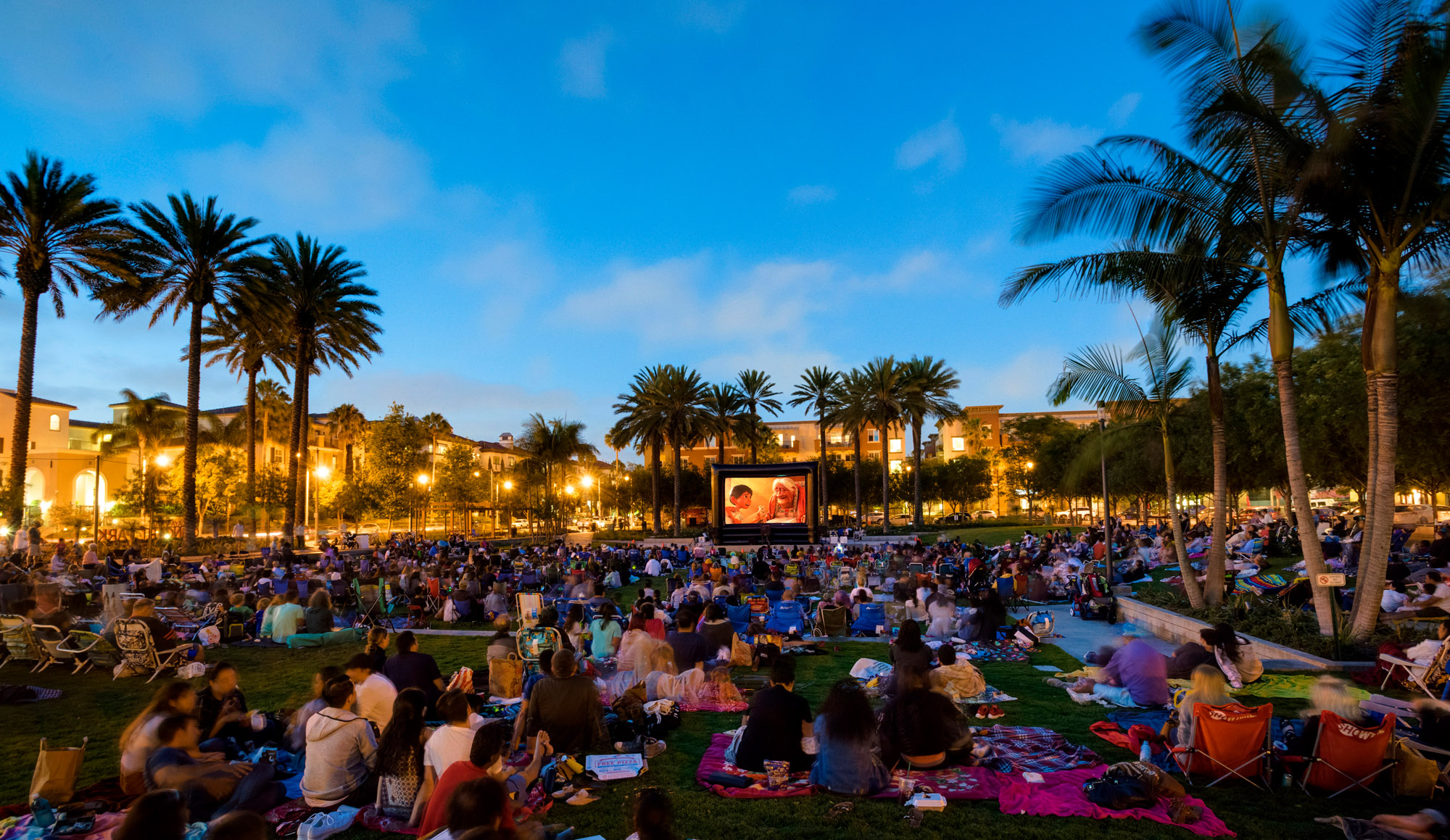 When it comes to events and happenings, there's no end to the excitement this month in Playa Vista! Take a look and see what's on the horizon for your summer calendar.
Community Events
A Bug's Life Block Party
Friday, August 3rd
Ballona Discovery Park
6pm – 10pm
Enjoy a celebration inspired by A Bug's Life – complete with a jumper, insect arts and crafts, snacks and more! Pixar's A Bug's Life movie will begin as soon as the sun sets. Fun for the entire family! Learn more at Friends of Ballona Wetlands.
Yoga for a Cause
Saturdays – August 4th, 11th, 18th & 25th
Concert Park
9am – 10am
Find your zen and feel energized with Mind Body & Soul Yoga while supporting a worthy cause. During yoga, make a monetary donation in support of A Place Called Home. All proceeds benefit children in South Central Los Angeles and help to improve their lives. Don't forget to bring your yoga mat and water!
Community Volunteer Days
Saturdays – August 4th, 11th & 18th
Pico-Union Recuperative Care Facility
1032 W. 18th Street, Los Angeles, CA 90015
8am – 4pm
Want to help with the homeless crisis but not sure how? Be part of the solution and join the National Health Foundation and HomeAid Los Angeles in renovating a 100-year-old building into a recuperative care program to help individuals experiencing homelessness! To sign up, contact Cynthia Prado at 213.538.0754 or cprado@nhfca.org. Together we can make a difference!
Summer Fashion Show
Saturday, August 4th
Concert Park
4pm – 7pm
Sponsored in part by Playa Vista Community Services and Silicon Beach Parents Group – come for the fashion and stay for the fun at the second annual summer fashion show! Watch local families and professional models decorate the stage at this end-of-summer extravaganza with fun for all. Register today at siliconbeachfashionshow.com and all pre-registrants will receive a limited-edition gift bag with back-to-school gifts, opportunity tickets for a number of great prizes and much more! Plus, Panini Kabob Grill's truck will be there, selling sampler plates for $5 (cash only) and all proceeds will benefit Safe Place for Youth (S.P.Y.)!
National Night Out
Tuesday, August 7th
Concert Park
6pm – 9pm
Playa Vista's community developer, Brookfield Residential, PVPAL and PVCS are pleased to support the LAPD and CPAB (Community Police Advisory Board) in their annual National Night Out (NNO) event. NNO is a nationwide program to promote police-community partnerships. Enjoy kid-friendly activities and a live DJ, munch on free hot dogs, mingle with community neighbors and officers and learn about safety awareness, plus much more. You won't want to miss this special event!
Movie in the Park
Friday, August 10th
Concert Park
8pm – 10pm
Grease
Originally released in June 1978 – 40 years ago! Experience this classic movie musical about the friendships, romances and adventures of a group of high school kids in the 1950s. Welcome to the singing and dancing world of Grease! Enjoy a variety of gourmet food truck eats from 6 to 9pm.
Concert in the Park
Sunday, August 12th
Central Park Bandshell
5pm – 6:30pm
Fleetwood Mac vs. Heart
Jam out to a battle of the classic rock cover bands! Grab some gourmet food truck eats from 4 to 7pm.
Wine & Paint
Thursday, August 23rd
Ballona Discovery Park
4:30pm – 7:30pm
Enjoy Wine & Paint with Friends of Ballona Wetlands at Ballona Discovery Park. Cost is $25 per person for ages 21 years and older. Learn more at Friends of Ballona Wetlands.
Campus Luncheon
Thursday, August 30th
Central Park Bandshell
12pm – 1:30pm
Enjoy a delicious BBQ lunch with your Campus friends and lounge in the park! Come early while supplies last. Don't forget your Campus ID badge!
The Resort/Elevation Fitness
Member Appreciation Month
We are celebrating YOU the entire month of August! Make certain you are signed up for our newsletter, Like Us on Facebook or just stop by The Resort to check out all the awesome goodies, fun events, discounts and giveaways we'll be offering all month long! Learn more via PlayaLink!
Free Fitness Assessments
The Resort offers free fitness assessments for anyone who wants to get a baseline of their fitness level, including flexibility, body fat, core strength, mobility and cardiovascular endurance. Learn more via PlayaLink!
Run Club
Wednesdays
The Pointe
6:30pm
Did you know that Playa Vista has a weekly Wednesday night run club? It's the perfect time (and weather) to get started! Walkers, joggers and runners are all welcome! Meet every Wednesday at The Pointe park at 6:30pm. We'll do a three-miler around the community followed by free pizza and refreshments from Whole Foods Market! Learn more via PlayaLink!
Specialty Cycling With Micaela
Friday, August 3rd
The Resort
6 – 6:50am
Ride your way to a sizzlin' summer bod with Micaela as she takes you on a fun and challenging ride on the bike! You'll tackle hills, sprints and endurance challenges that will leave you sweaty yet wanting more! All levels welcome. Learn more via PlayaLink!
Squat & Deadlift Mechanics Workshop
Tuesday, August 7th & Thursday, August 16th
The Resort
8am – 8:30am
You'll learn the basics of squat and deadlift while fine-tuning your form and appropriate warm-up techniques that will help you perform these complex lifts with greater ease and efficiency. Learn more via PlayaLink!
Free Nutrition for Weight Loss Workshop with Holly
Wednesday, August 15th
The Resort
6 – 6:30pm
Did those summer vacations, barbecues and poolside cocktails catch up with you? Join our manager and nutrition coach, Holly, to get quick tips to beat the bloat, drop excess weight and get back on track with your fitness goals for the fall! Learn more via PlayaLink!
Kinesis Wall Progression Workshop
Tuesday, August 21st
The Resort
8am – 8:30am
Start with the basic exercises on the Kinesis wall and learn how to progress into more complex, functional movements. Learn more via PlayaLink!
Weekend Warrior Workshops
The Resort
Working out should be fun! Are you ready to have some fun and sweat at the same time? Rob will lead you through a modern day warrior workout. Your cardiovascular and muscular endurance will be tested, you'll burn fat and you might just leave feeling like you've harnessed your inner ninja warrior! Learn details via PlayaLink!
Tread Ahead Running Workshop
The Resort
Do you want to know more about how to get the most out of your treadmill workouts? Learn the mechanics of running and how the treadmills work, programming and interval training. Oh, and have fun getting in a great workout with Trevor! Learn details via PlayaLink!
Save the Date!
Saturday, September 15th – Kids' Night at The Resort
Friday, September 21st – Art & Wine at The Resort
Thursday, September 27th – Campus Dessert Social at The Bandshell (company ID required)
Thursday, September 27th – September Firefighter Appreciation Celebration at Concert Park
Join our Interest List for news and updates and to be included in upcoming special events. Check back often and be sure to Like us on Facebook to be kept in the loop.