Top 5 Reasons to Live in Playa Vista
June 18, 2019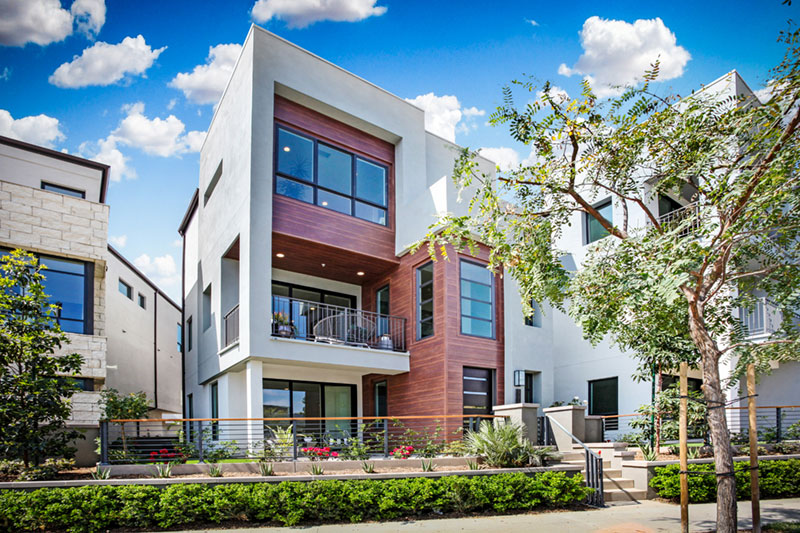 Whether it's new luxury homes, buzzworthy eateries or the creative tech hub, Playa Vista is the sought-after lifestyle destination in Silicon Beach. Living here means being close to everything you want and need—and it's a way of life you won't find anywhere else on the Westside. Here are the top five reasons to call Playa Vista home.
New Single-Family Luxury Homes
It's not every day you find a new home on the Westside with more space, bluff views, luxury and convenience in a prime location. At Playa Vista, you can discover rare single-family homes where sophistication meets contemporary style at The Collection by Brookfield Residential. Here, decks and side yards bring the kind of indoor-outdoor living you'll love, and private elevators come together with inviting living spaces.
Lifestyle – It's All Right Here
When you call Playa Vista home, you're never more than a short walk from the community's crave-worthy restaurants and trendy shops at Runway, 29 urban parks and The Resort, the resident activity hub and ultimate spot for fitness and relaxation. Plus, there's always a community event happening, and every Saturday marks the famed weekly Playa Vista Farmers' Market.
Close to It All
Just 1.5 miles to the beach and about 10 minutes from Abbot Kinney and LAX, Playa Vista is right where you want to be and near everything else. Even closer, Marina del Rey, Playa del Rey and Venice Beach are all the right places for surfing, shopping, tasting, art, music or just hanging out. To make things that much easier, Playa Vista offers Daily and Beach Shuttles so you can get around without getting in your car.
Tech Hub at The Campus
With technology, media and creative powerhouses in The Campus at Playa Vista, innovation is everywhere, and you can be just a bike ride away from work. From Google, Yahoo and YouTube Space LA to IMAX and 72andSunny, you're connected to exciting opportunities with some of today's most notable visionaries. After all, it is called Silicon Beach.
Sustainability
Playa Vista has always made sustainability a top priority, and it has the initiatives to prove it. Dubbed "LA's Urban Model" by the Los Angeles Times, it's a community that integrates innovative water conservation techniques, eco-friendly building materials and public art, smart design and walkability. What's more, it's set aside 70% of its original design as parks and preserved open space—because it's all about the future.
No matter how you look at it, Playa is the Westside address of choice. Join our Interest List for news and updates and to be included in upcoming special events. Check back often and be sure to Like us on Facebook to be kept in the loop.