January 31, 2017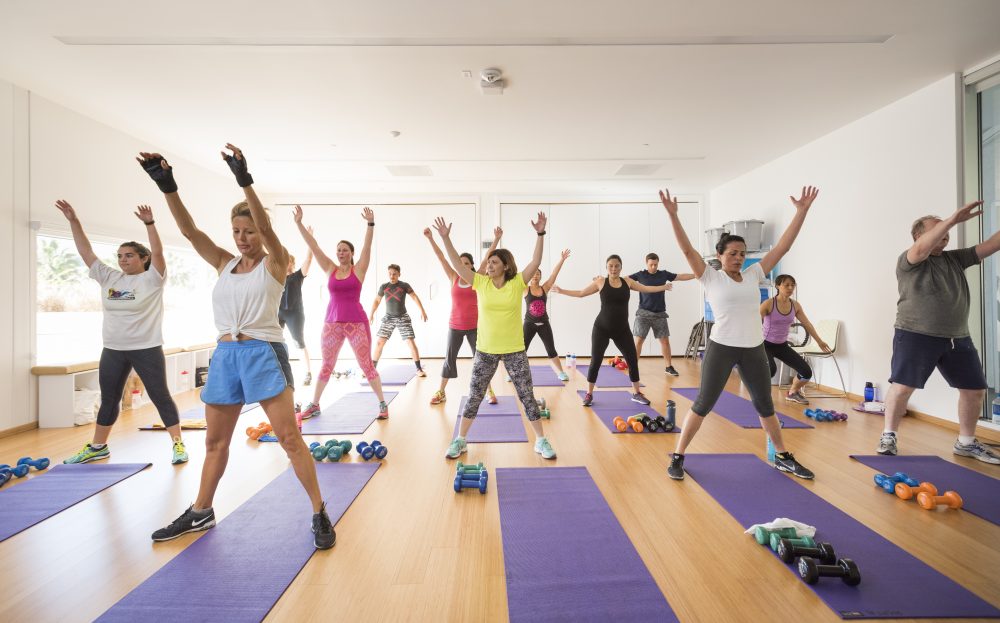 February is an exciting month. Save the date for all upcoming events.
The Campus Chinese New Year Celebration
Thursday, February 2nd
Central Park Bandshell
2pm – 3:30pm
Celebrate the year of the Rooster! Employees at The Campus can take in some culture by watching the Lion Dance while enjoying some fun, traditional treats. Make sure to bring your company ID badge!

Yoga for a Cause
Saturday, February 11th
The Resort Club Room
9am
Cleanse your mind and recharge your body with free yoga in the park that also supports a worthy cause. During yoga, make a monetary donation in support of A Place Called Home. All proceeds will benefit children in South Central Los Angeles, giving them access to educational programs and counseling. Don't forget to bring your yoga mat and water!

Surprise Pop-Up – CANCELLED DUE TO RAIN
Due to the rain, this event is cancelled. Check back to see what we have planned in March!
Art & Wine
Friday, February 24th
The Resort
6:30pm – 9pm
For Residents
Find your inner Picasso with your neighbors and friends. A local artist will guide you in the creation of your own abstract masterpiece. All art materials (table easels, canvases, paints, brushes and aprons) will be provided. Partake in an assortment of heavy appetizers, wine and water throughout the event. Space is limited to 24 people and you must be 21 years or over to register. Tickets are $35 each. Signup on PlayaLink.
SPOTLIGHT PROGRAMS AT THE RESORT FOR RESIDENTS
Fit for Cash – Fitness Challenge
Feb. 6th – March 5th
The Resort Fitness Center
Price: $45 per person
Keep up with your fitness goals for 2017! If you take on this fitness challenge and hit your goals, you'll win some cash. Miss the mark and you'll lose it! Learn about the challenge on The Resort Website via PlayaLink.

The Essential 6 Workshop
Thursday, February 16th
6:30pm – 7:45pm
The Resort Club Room
Our special guest, Brian Sanderoff, will guide you through this free workshop on the essential 6 supplements you need in your life. You'll learn how to tend to specific key functions of the body, the hidden secrets to avoid the diseases of aging, how to get your body functioning like it did when you were younger and advice about lifestyle, including diet, exercise, sleep, stress reduction and coping mechanisms. Sign up via The Resort Website via PlayaLink.
Kids Night
Saturday, February 18th
The Resort
4:30pm – 8:30pm
Ages: 3 – 14 yrs. (child MUST be potty trained)
Price: 1 Child: $49 / 2 Children: $68 / 3 Children: $78
The Champ Camp team will provide your kids with a mind-blowing good time. Between learning teamwork skills to build a fort, indoor group games, a scrumptious locally sourced dinner, snack and a movie, your little champ's Saturday night will be loads of fun! 
Playa Vista Walking Tours
Every Saturday and Sunday
Playa Vista Welcome Center
11am
Here's your chance to experience Playa Vista like an insider. Get to know and explore Playa Vista on an hour-long guided walking tour.
Welcome to the Playa Vista Family
It's the little things that bring us the greatest joy! Playa Vista Community Services and Whole Foods want to welcome your newborn baby to the Playa Vista family. If you live in Playa Vista and have had a baby in the last three months, visit PlayaLink. We have a special treat to help welcome all the new experiences, thrills and wonders that parenthood brings.
Neighbor in Need
Life is full of challenges and, as a good neighbor, we understand how stressful that can be. Playa Vista Community Services and Whole Foods will begin accepting "Neighbor in Need" requests. Every month, we will select one request to fulfill. Our goal is to support our neighbors through this tough time. To learn about this community program, please visit PlayaLink.
Save the Date!
Saturday, March 4th – Spring Fair at Concert Park from 11am to 2pm
Saturday, March 11th – Yoga for a Cause at Concert Park from 9am to 10am
Friday, March 17th – The Campus St. Patrick's Day at Central Park Bandshell from 12pm to 1:30pm
Saturday, March 18th – Kids Night at The Resort from 4:30pm to 8:30pm
Saturday, March 25th – Surprise Pop-Up at The Lawn from 6pm to 9pm
Join our Interest List for news and updates and to be included in upcoming special events. Check back often and be sure to Like us on Facebook to be kept in the loop.