What's Happening in August
July 28, 2017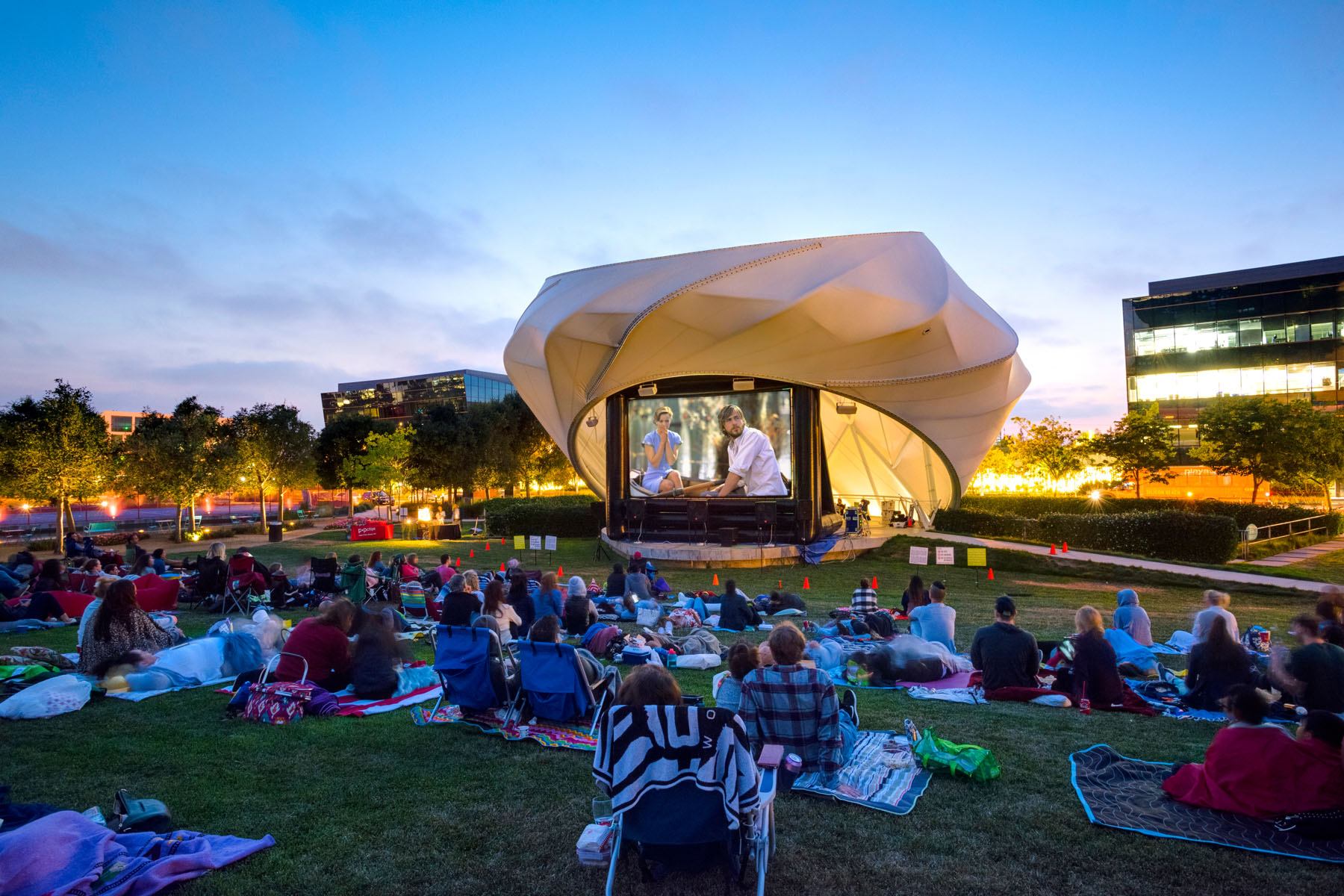 Summer fun continues on. Make the most of all the events happening this month in Playa Vista.
National Night Out
Tuesday, August 1st
Concert Park
6pm – 9pm
Brookfield Residential, PVPAL and PVCS are pleased to support the LAPD and CPAB (Community Police Advisory Board) in their annual National Night Out (NNO) event. NNO is a nation-wide program to promote police-community partnerships. Enjoy music from a local band, munch on hot dogs, mingle with your community neighbors and officers and learn about safety awareness.
Yoga for a Cause
Saturday, August 12th
Concert Park
9am – 10am
Cleanse your mind and recharge your body with free yoga in the park that also supports a worthy cause.  During yoga, make a monetary donation in support of Culver Palms Meals on Wheels. All proceeds will help provide nutritious meals to homebound seniors living in or around our community. Don't forget to bring your mat and water!
Concert in the Park
Sunday, August 13th 
Central Park Bandshell
5pm – 6:30pm
Kenny Metcalf as Elton – Featuring the wildly popular music, costumes and antics of Elton John, this ultimate tribute band will amaze you. Grab some gourmet food truck eats from 4pm to 7pm.
Food Trucks
Vivace Pizza
Batterfish
India Jones
Tacos Don Chicharron
Original Gourmet Kabob
Street Kitchen
Not Your Momma's Kitchen
Yummy Yum Shave Ice
Providence St. John's – Open House Celebration
Thursday, August 17th
12555 W. Jefferson Blvd., Suite 300
4pm to 7pm
Providence St. John's is coming to Silicon Beach and bringing pediatric, primary and specialty care services. Celebrate their new offices at their open house celebration. Check out their flyer for more information on the event or visit their website to RSVP.
Movie in the Park – Sing
Friday, August 18th
Concert Park
8pm – 10pm
A hustling theater impresario's attempt to save his theater with a singing competition becomes grander than he anticipates even as its finalists' find that their lives will never be the same. Enjoy a variety of gourmet food truck eats from 6pm to 9pm.
Food Trucks
Vivace Pizza
Luckdish
Roni Macaroni
Son of a Bun
Cousins Maine Lobster
Yalla
Wicked Fish Tacos
LA Donut
Pop-Up Takeover
Saturday, August 19th
Concert Park
4pm – 7pm
Silicon Beach Parents Group is taking over our pop-up for a free Community Fashion Show! Come watch local families and professional models decorate the stage at this end-of-summer extravaganza with fun for everyone. There will be back-to-school shopping and on-the-spot monogramming and fashion! Lawn games, activities, crafts and food trucks will be available! Visit the VIP Tent to get your overstuffed gift bag, food and beverages. Purchase your tickets today at siliconbeachfashionshow.com and use code "PLAYAVISTA" for discounted tickets.
Food Trucks
Spoon & Pork
Prince of Venice
Mexican Chuckwagon
Campus Concert
Thursday, August 24th
Central Park Bandshell
12pm –  1:30pm
Listen to some lunchtime beats while the Red Not Chili Peppers pay tribute to the ultimate funk rock band! We'll have beverages for Campus employees so don't forget to bring your company ID badge.
SPOTLIGHT PROGRAMS AT THE RESORT FOR RESIDENTS
Specialty Class Series: Summer SWEAT Circuits
Saturday, August 12th
The Resort, Outdoor Fitness Floor
8am – 9am
Get ready to SWEAT in our outdoor summer specialty class! This 60-minute specialty class will go through various circuits to challenge both your cardiovascular endurance and your muscular strength. We will go through fun drills using the outdoor stadium-style stairs, box jumps, battle ropes, bosu balls, medicine balls and more! All levels welcome. Register on PlayaLink via The Resort website.
Specialty Class Series: Summer Cycling – Sponsored by Noosa Yoghurt
Saturday, August 19th
The Resort, Fitness Room
8am – 9am
Start your weekend with an energizing cycling class held in our Fitness Room. You will hear fun energizing music as Micaela takes you through a challenging and fun ride. Plus, we'll have Noosa Yoghurt handing out post-workout munchies! All levels are welcomed. Register on PlayaLink via The Resort website.
Merryland Dance Studio
New 10-week series starting Wednesday, August 23rd
Offering: Baby Ballerina, Prima Ballerina, Fairytale Ballet, Bangin' Ballet Body, Kids Hip Hop & Jazz Combo, Hip Hop Barre Classes
*Now offering a 15% off special for PVMG and Silicon Beach members.
Visit PlayaLink via The Resort Website for details and to sign up. 
FREE Stretch/Massage Session Sponsored by Chiro Fusion
Wednesday, Aug. 23rd
The Resort Fitness Center
5pm – 8pm
Chiro Fusion will be coming in to the Fitness Center to offer free 15-minute stretch and massage sessions to get you nice and limber for your workout or for a post-workout cooldown! Sign-ups will be available starting Wednesday, August 9th. Walk-ins welcome.
Coming Soon at The Resort!
8-Week Weight Loss Challenge
Ready to shed off the summer pounds? Get ready for our biggest and most exciting Weight Loss Challenge coming in September!
Wellness Workshops
The Resort is teaming up with highly recognized doctors, integrative nutritionists, trainers and life coaches to give you their best tips on how to improve your overall well-being, mindset and health.
Visit PlayaLink via The Resort Website for details and to sign up!
OTHER COMMUNITY ACTIVITIES AND EVENTS
Wallis Annenberg PetSpace
Get involved with Wallis Annenberg PetSpace. They are in search of great people who have a love for animals and a passion for helping people and pets. Volunteer opportunities are available now. Learn more or sign up to volunteer.
Save the Date!
Saturday, September 9th – Yoga for a Cause at Concert Park from 9am to 10am
Saturday, September 9th – Surprise Pop-Up at Concert Park from 10am to 12pm
Saturday, September 16th – Bagels & Brew at The Resort Club Room from 9am to 10:30am
Saturday, September 16th – Kids Night at The Resort Club Room from 4:30pm to 8:30pm
Thursday, September 28th – Campus Oktoberfest from 2pm to 3:30pm
Join our Interest List for news and updates and to be included in upcoming special events. Check back often and be sure to Like us on Facebook to be kept in the loop.