LADWP Construction Update
July 16, 2017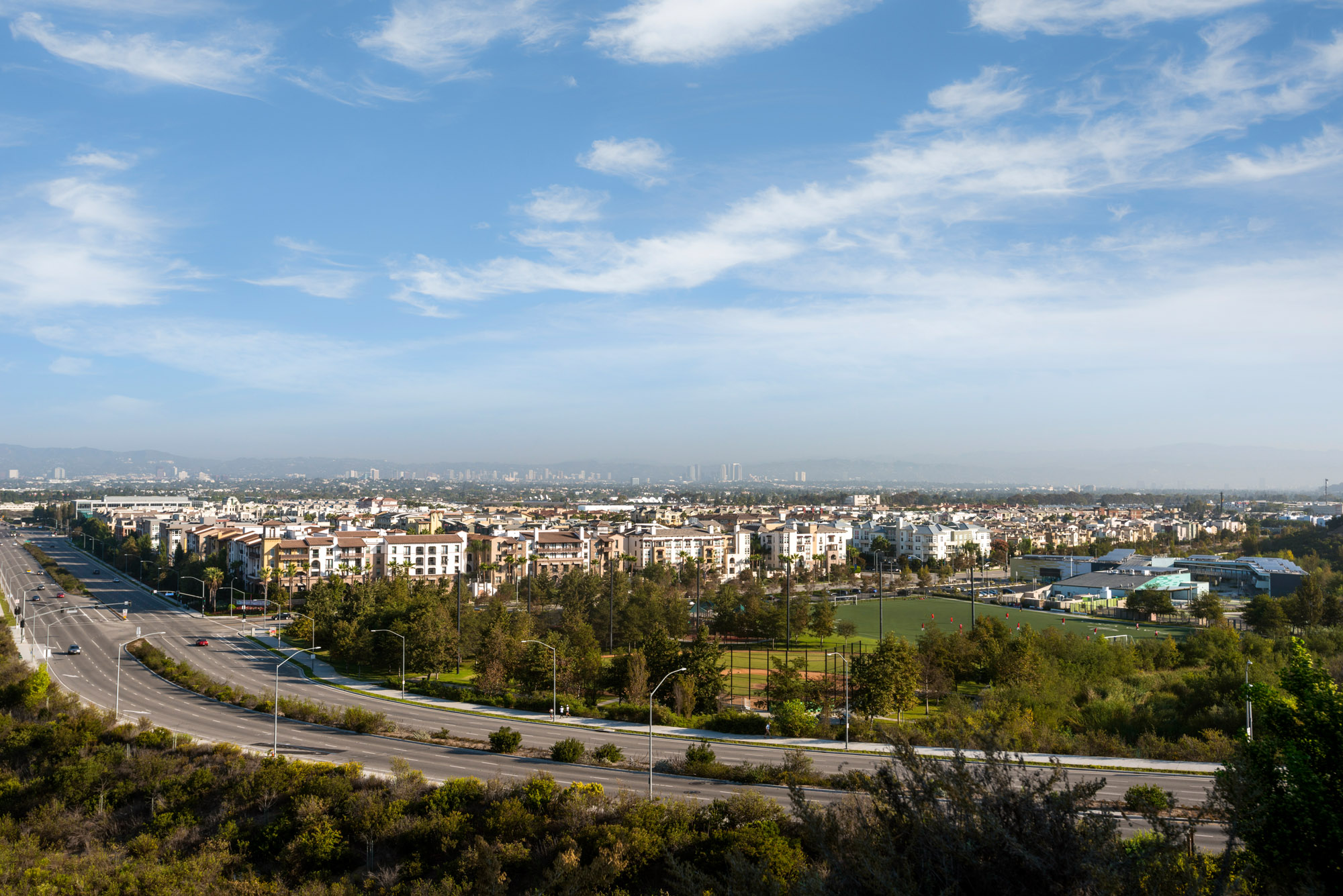 Starting on July 19th, LADWP construction for the Scattergood-Olympic Transmission Line will begin on Lincoln Blvd. This is a big project to improve our electrical grid, and while construction can be an inconvenience, reliable power is good to have.
Here's what's happening at Lincoln Blvd. and Jefferson Blvd.
Southbound Lincoln & Eastbound Jefferson
From July 19th to the beginning of August, left turn lanes from southbound Lincoln to eastbound Jefferson will be temporarily closed from 9:00am – 3:00pm. Cones will be used to close the turn lanes and the #1 lane. From the beginning of August to mid-November, these lanes will be permanently closed using K-rails.
Northbound Lincoln & Westbound Jefferson
Beginning July 19th

, left turn lanes and the #1 lane from northbound Lincoln to westbound Jefferson will be permanently closed using K-rails.
Avoid this construction zone by changing the way you get to and from Playa Vista:
Re-Time: Drive Off-Peak
Tweak your arrival and departure times to avoid peak commute hours. By shifting your work hours, you'll miss rush hour completely and get home faster.
Re-Route: Take a New Route
For some commuters, driving is the only viable option. Here are some alternate routes. If you're on southbound Lincoln, take the 90 freeway to Centinela to get to Jefferson. If you're on northbound Lincoln, use Manchester Blvd. to get to Playa del Rey.
Re-Mode: Transit, Bike or Carpool
Try a new transportation mode to work. Big Blue Bus (Route 3 and Rapid 3) runs along Lincoln Blvd. from Santa Monica to the Aviation Station (Metro Green Line).  Find the best bike route to get to and from Playa Vista and use it. Or, talk to your neighbors or coworkers to see if you can carpool to your destination.
As updates occur, we will do our best to keep you informed.
Join our Interest List for news and updates and to be included in upcoming special events. Check back often and be sure to Like us on Facebook to be kept in the loop.