October 2, 2017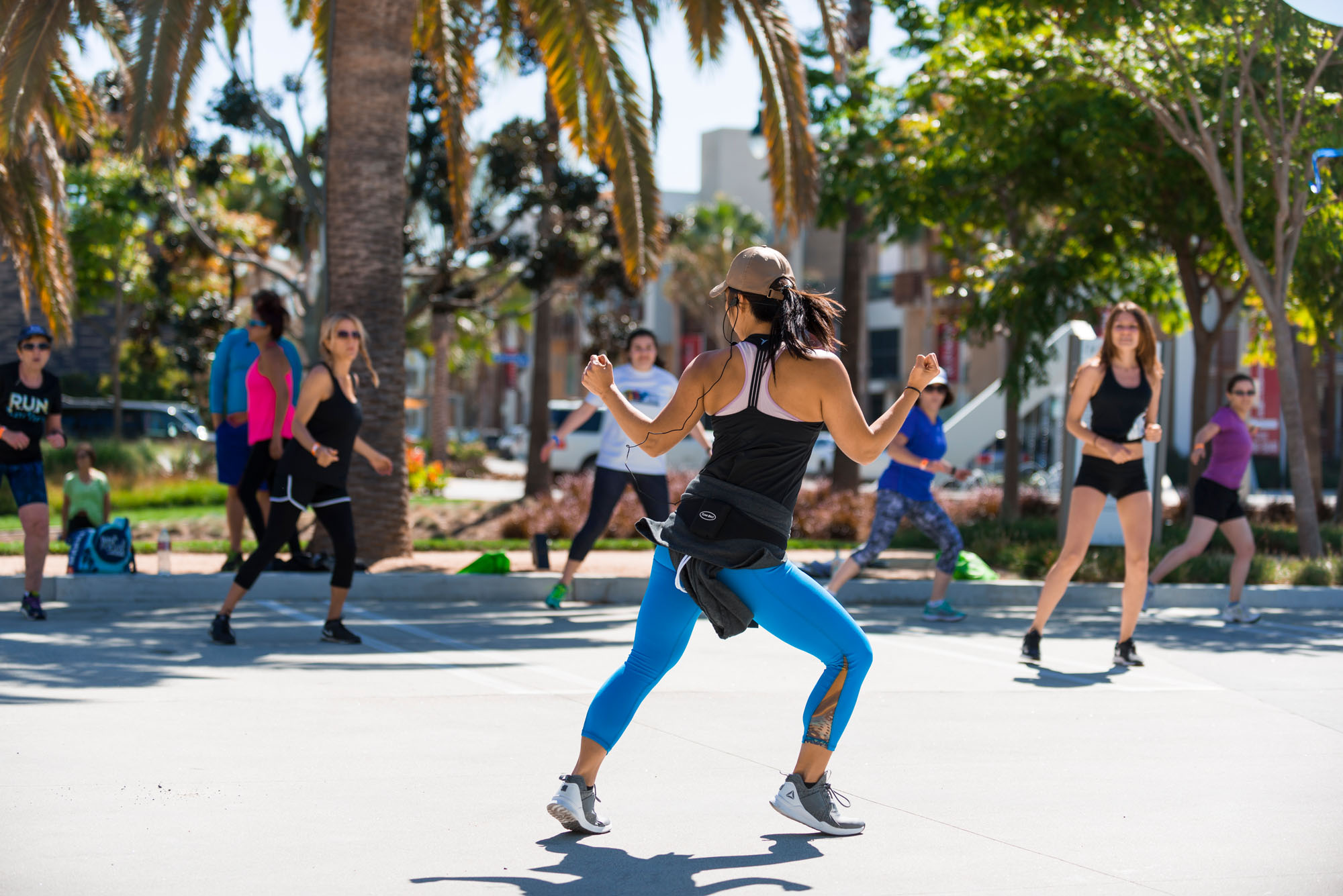 Fall is in the air – and it's not just the scent of pumpkin spice. Check out everything going on in Playa Vista this month.
Yoga for a Cause
Saturday, October 14th
The Lawn
9am – 10am
Find your Zen and feel energized with Yoga in the Park while supporting a worthy cause. During yoga, donate in support of A Place Called Home. All proceeds benefit children in South Central Los Angeles and help to improve their lives. Don't forget to bring your yoga mat and water!
Campus Dessert Social
Thursday, October 26th
2pm – 3:30pm
Central Park Bandshell
Campus employees, indulge in sweet treats for an afternoon pick-me-up. Enjoy a variety of desserts and drinks to get you to the end of your day. Sweets available while supplies last. Don't forget to bring your company ID badge.
Halloween in Playa Vista
Join us at The Lawn and Runway on Tuesday, October 31st from 3:30pm to 8pm for Halloween fun. 
Halloween Hangout
Tuesday, October 31st
The Lawn
3:30pm – 6:30pm
Ghouls and ghosts gather at The Lawn for a variety of Halloween treats, including trick-or-treat bag decorating, a live DJ, antics from a juggler, acrobatics from a stilt-walker, giveaways, coffee and donut holes. It's all sponsored by Playa Vista Community Services and the Silicon Beach Parents Group!
Runway Halloween Spooktacular
Tuesday, October 31st
Runway
5pm – 8pm
Runway and the Playa Vista Mom's Group are hosting a Halloween Spooktacular! All goblins are invited to trick or treat at Runway. Businesses will be loaded with goodies, including plenty of treats that are safe for kids with food allergies. A DJ will play spooky spins and dance tunes from 6pm to 8pm. Kids of all ages and fur babies too are encouraged to wear costumes and snap a photo in front of the haunted house backdrop. To round out the fun, there's also a dog costume contest!
Community for a Cause: Documentary Screening & Musical Performance
Friday, November 3rd
Central Park Bandshell
6pm – 8:30pm
Over 50,000 people are homeless in Los Angeles. Let's be part of the solution. Please join us for a special event with the screening of the feature documentary Mighty Ground, followed by a musical performance by its star Ronald Troy Collins and The Urban Renewal Project. Food trucks will be available and you may purchase tickets in advance at a suggested donation of $15. All proceeds benefit HomeAid LA and Mighty Ground through Creative Visions.
*Mature audience due to drug material and pervasive language.
SPOTLIGHT PROGRAMS AT THE RESORT FOR RESIDENTS
FREE Kettlebell Workshops with Beth
Tuesday, October 10th at 5:30pm
Tuesday, October 24th at 5:30pm
The Resort Fitness Floor
Kettlebells are incredible for whole body movements that can improve muscle tone, body composition and strength. They can be used for cardio conditioning, strength and even active recovery. Our trainer Beth will demonstrate form and technique and put you through a basic workout to learn the fundamentals of kettlebell training. Limited spots so sign up today on The Resort website via PlayaLink!
Merryland Dance Studio
New 4-week series starting Wednesday, October 11th
Offering: Baby Ballerina, Prima Ballerina, Fairytale Ballet, Bangin' Ballet Body, Kids Hip Hop & Jazz Combo and Hip Hop Barre Classes
*Offering a limited-time 15%-off special for PVMG and Silicon Beach members. Visit PlayaLink via The Resort Website for details and to sign up.
Embrace Your Body, Awaken the Soul: 6 Steps to Create a Life and Body You Love with Laura Lee
Thursday, October 12th
7pm – 8:30pm
The Resort Club Room West
In this talk you will discover the six-step process that stops your body from holding you back so you can fully embrace yourself and awaken to your best body and life. You will also learn how to identify your body story so you can know where you have been in order to get to where you are going and how to make the healthiest choices for you that allow you to reach your health goals AND create sustainable and lasting results in your body and life. Sign up today on The Resort website via PlayaLink!
FREE Foam Rolling Workshops with Bob
Friday, October 13th at 8am
Wednesday, October 18th at 8am
The Resort 2nd Floor Outdoor Fitness Area
Foam rolling is a self-myofascial release (SMR) technique that is used by athletes to smooth and lengthen muscles, break up adhesions and scar tissue, improve blood circulation, and speed recovery post-workout. In this free 30-minute workshop, Bob will teach you the importance and benefits of adding foam rolling to your daily regimen, as well as how to use the foam roller for every major muscle in the body. Spots are extremely limited so sign up today on The Resort website via PlayaLink!
Sweat It Out with Fitness Influencer Anna Victoria + Lorna Jane Trunk Show
Saturday, October 14th
9am – 10am
The Resort 2nd Floor Outdoor Fitness Area
Lorna Jane Trunk Show
8am -12pm (20% discounts)
Anna Victoria is the creator of the Fit Body Guides – 12-week training guides and meal plans – and a NASM-certified personal trainer. She's taken the Instagram world by storm with her contagious personality and on-the-go workout routines. Her social content is filled with a mix of sweaty selfies, workout videos, scenic travel photos and inspirational and body positivity quotes. Spots are limited! Sign up today on The Resort website via PlayaLink.
Kids Night is BACK!
October 21st
The Resort
4:30pm – 8:30pm
Ages: 4 – 12 yrs. (MUST be potty-trained)
Price: 1 Child: $49 / 2 Children: $68 / 3 Children: $78
The Champ Camp team will provide your kids with an outrageously good time. Between learning teamwork skills and building a fort to indoor group games, a scrumptious locally sourced dinner, a snack and a movie, your little champ's Saturday night will be full of excitement. You can enjoy an early date night at Runway while the kids have their own fun! Registration closes at 12pm on Saturday, Oct. 21st. Sign up today on The Resort website via PlayaLink!
Get Financially Fit!
Flex your savings, tighten up your budgets and give your assets a lift with Certified Financial "Trainer" Andrew Rayner
Thursday, October 26th
The Resort Club Room West
7pm – 8pm
You have fitness goals. You work out to achieve them. You stay healthy.  What are you doing about your financial goals and health? Our guest trainer will take you through the first in a three-part series on Planning Your Financial Future, beginning with goal setting and analysis. At the end of this session you will be able to answer the question, "How do I know if I'm on track to meet my goals?" Sign up today on The Resort website via PlayaLink!
UPCOMING COMMUNITY ACTIVITIES AND EVENTS
Save the Date!
Saturday, November 11th – Yoga for a Cause The Lawn from 9am – 10am
Saturday, November 18th – Kids Night at The Resort Club Room from 4:30pm – 8:30pm
Join our Interest List for news and updates and to be included in upcoming special events. Check back often and be sure to Like us on Facebook to be kept in the loop.